Brew Pipeline is bringing celebrity chef Gordon Ramsay's 'Hell's Seltzer' to 11 US states.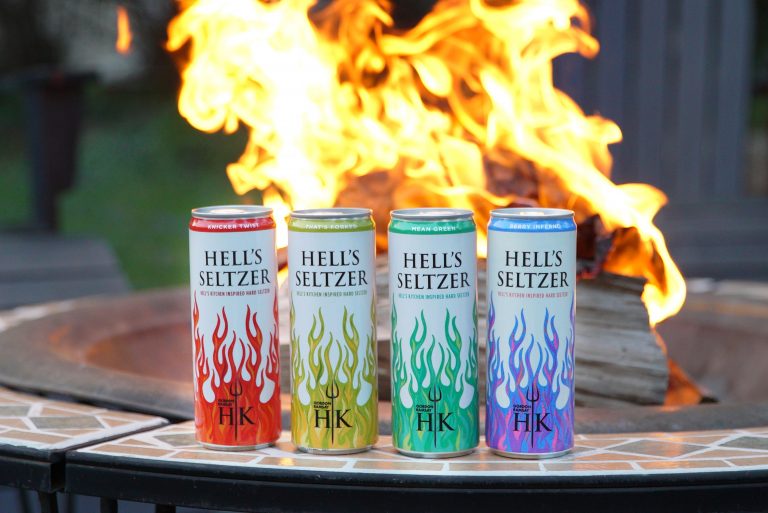 Hell's Seltzer, which is comes in four Hell's Kitchen-inspired flavours including: Berry Inferno, Knicker Twist, Mean Green and That's Forked, will now be available in: New York/New Jersey; Massachusetts; Rhode Island; North Carolina; Virginia; Michigan; Illinois; Arizona; Missouri; Colorado and Nevada.
Brew Pipeline and flavour consultants, Lift Bridge Brewing Company, purportedly worked with Ramsay on the development of each drink, which is a 5.6% abv all-natural, gluten-free, hard seltzer.
"We are extremely excited and proud to be extending the availability of Hell's Seltzer to partners and consumers across the country," said Scott Ebert, president of Brew Pipeline.
"The early reviews by consumers, along with the success in markets by our partners and retailers, is driving demand and the need for expansion with increased production. Everyone is loving the unique flavor profiles inspired by Gordon's restaurants. It truly is one Hell of a Seltzer," added Ebert.
The drinks will be available in variety packs of 12 cans retailing between US$15.99 – US$17.99.
In addition to Hell's Seltzer, Brew Pipeline's new distributors will carry additional drinks brands owned by the company so they can also benefit from the expanded reach. These will include: Motörhead Pale Ale, Rosa Stiefel and the Tipsy Tea series.