It's the season of spiced pumpkin, spit-roasted pork, bonfires and fireworks, but what does that require when it comes to wine?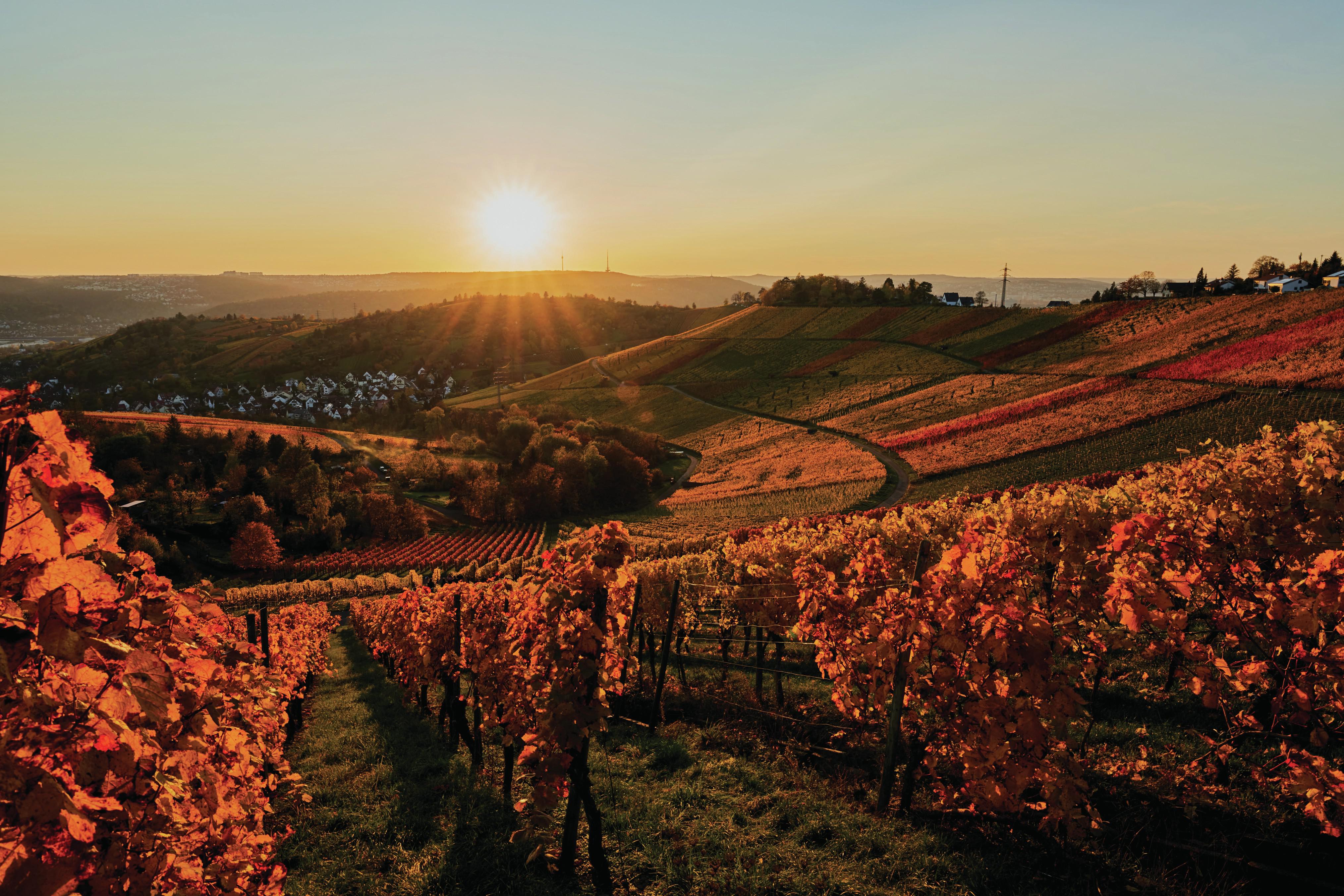 To answer that, peruse the medal-winning bottles from our annual Autumn Tasting, a competition designed to select the best drops arriving on the market right now, just in time for a season of noisy, smoky outdoor events, and cosy evenings set around hot embers.
Among these high-scoring samples – which were published in full in the November edition of the drinks business – were: a set of still and sparkling wonders from Italy; exciting, generous, and balanced whites and reds from Greece; some fantastic, juicy, but refreshing wines from Rioja, and a host of warming, tannic drops from Jumilla.
Below I have selected my highlights to take in a range of styles and price points, all of which were chosen to suit this time of year – the season of celebrations, be it Bonfire Night drinks to pre-Christmas parties. But, whatever the occasion, these are great wines, all of which have been tested blind.
15. LA GUGLIA, CUSTOZA SUPERIORE DOC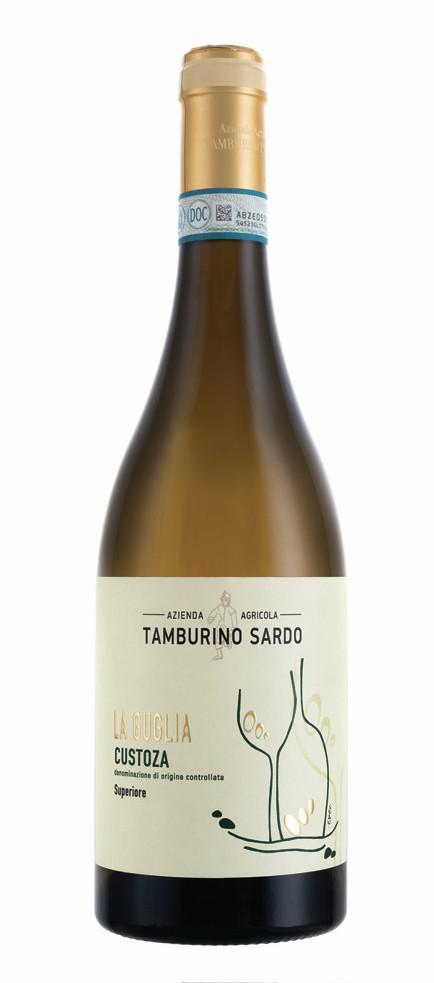 Producer: Azienda Agricola Tamburino Sardo di Fasoli
Country: Italy
Region: Veneto
Vintage: 2018
Oak influence: Unoaked
Blend: Garganega: 40%, Fernanda (clone di Cortese): 40%, Trebbiano Toscano: 10%, Trebbianello (clone di Tocai): 10%
Sugar: 4.5g
Colour: White
ABV: 12.5%
UK retail price: £11
Medal: Gold
At a time when it's sometimes hard to break out of a Chardonnay rut, mainly because there's so much good £10-£15 wine being made from this grape, this is a particularly fine find. That's not to suggest, however, it tastes much like a barrel-fermented Chardonnay, but represents something new for those who like textural whites with freshness, an ideal style for autumn imbibing. In the case of this Custoza – a hilly area southeast of Lake Garda – the flavours don't come from oak influence, but its blend of native Italian grapes, from Garganega to Trebbiano, which give plenty of peach and pear fruit, floral notes and a touch of citrus and almond. Being a Superiore, it has the intensity and richness one would expect from a lower yielding vineyard in a great site, while, hailing from the 2018 vintage, it's a mature expression too. Put these facts together, and aside from the flavours described above, this white seems to have a depth to it, with beeswax, even some toast (a touch like aged Semillon), and then a stone-like taste and sensation from a fine dry tannin content, which provides added refreshment.
14. CUVÉE LARSINOS VIOGNIER

Producer: Domaine Skouras
Country: Greece
Region: Argolida
Vintage: 2020
Oak influence: Oaked
Blend: Viognier 100%
Sugar: NA Colour: White
ABV: 13%
UK retail price: £20
Medal: Gold
This year's Autumn Tasting featured some fantastic white wines from Greece, including an outstanding single-block Chardonnay from Alpha Estate and a deliciously salty-fresh Assyrtiko from Domaine Skouras. However, it is another Greek wine from the latter producer that I've chosen to highlight. It achieved a similar top result to the aforementioned pair, because it had a range of rarely combined characters. Made from Viognier, it had, as those who know the grape won't be surprised to hear, plenty of peach and apricot flavours, an oily mouthfeel, and some peanutty characters from the oak used during the winemaking process. However, unlike some fine Viogniers, which can be rather alcoholic and a little flabby, this version had a refreshing structure. So, despite the full-on mid-palate experience, the wine has a bright finale, with just 13% ABV, and a dry phenolic component – a further reason for this wine's palate-cleansing nature.
13. NATURAL ORIGINS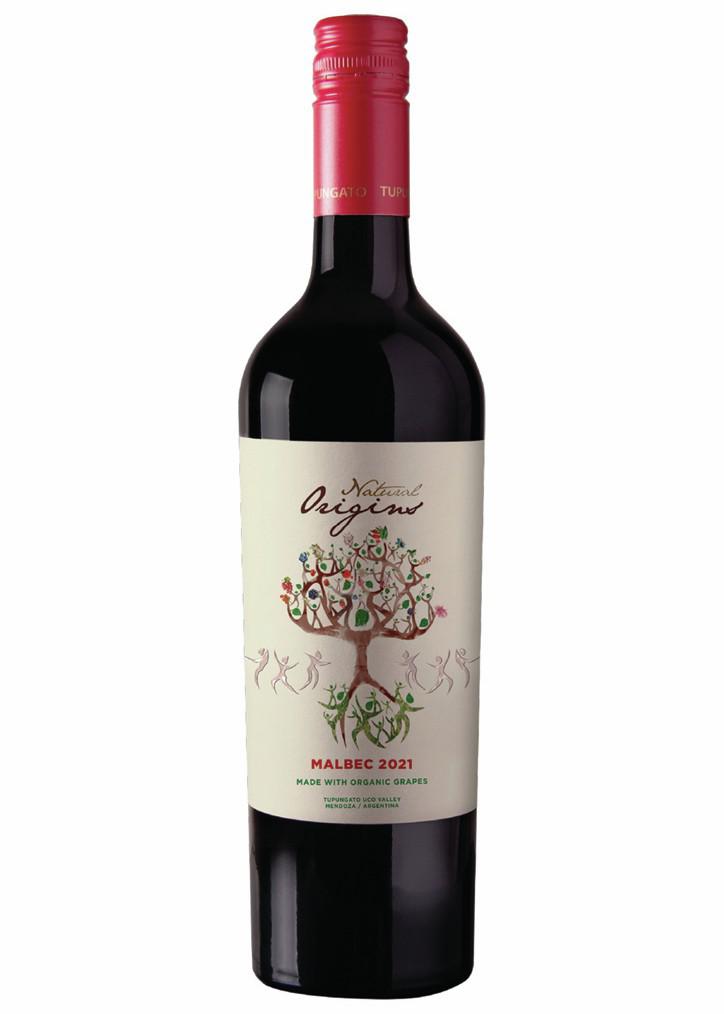 Producer: Domaine Bousquet
Country: Argentina
Region: Mendoza, Uco Valley.
Vintage: 2021
Oak influence: Unoaked
Blend: Malbec 100%
Sugar: 1.8g
Colour: Red
ABV: 14%
UK retail price: £7
Medal: Gold
Much of Argentine Malbec's popularity stems from its combination of ripe black fruit, spice and dry tannins at a keen price, and here's a brilliant example. Not only does the Domaine Bousquet Malbec deliver plenty of concentrated black cherry and plums, as well as a pleasant violet-like note, along with a grippy, fresh finish, but it's made with organic grapes too, and those grown in the sought-after Uco Valley area of Mendoza. The fact that this wine sells for just £7 in the UK, makes it a bargain, and that's compared to other organic wines, Malbecs, or, indeed, any reds at a similar price.
12. ROBERT MONDAVI PRIVATE SELECTION MERLOT

Producer: Robert Mondavi
Country: United States
Region: California
Vintage: 2019
Oak influence: Oaked
Blend: Merlot: 93%, Petite Sirah: 7%
Sugar: NA Colour: Red
ABV: 13.5%
UK retail price: £13.95
Medal: Gold
Bearing in mind that Merlot has been subject to a lot of bad press, it was pleasing to find an appealing version that doesn't break the bank. Made by Robert Mondavi using grapes from California, it's a well-made, crowd-pleasing wine with black berry and wild strawberry fruit, vanilla and toasty oak-sourced characters, and then a firm tannic structure to finish. In short, this is a Merlot that's neither green nor jammy, but a juicy, generous, layered drop with a dry edge to refresh. It's also a style of warming wine that suits the autumnal outdoor events that are kicking off right now.
11. CASA DE LA ERMITA CRIANZA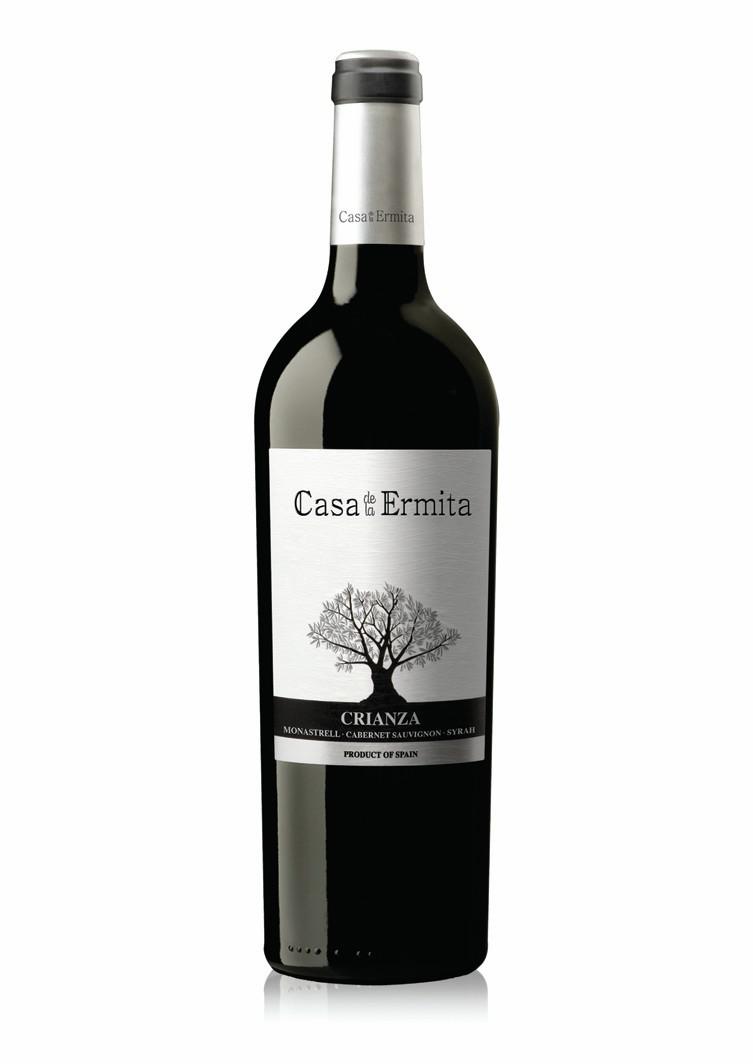 Producer: Esencia Wines
Country: Spain
Region: DOP Jumilla
Vintage: 2018
Oak influence: Oaked
Blend: Monastrell 60%, Cabernet Sauvignon 25%, Syrah 15%
Sugar: NA
Colour: Red
ABV: 14%
UK retail price: £11
Medal: Gold
If you are looking for ripe, tannic, warming reds for autumn drinking, and you don't want to fork out a fortune, then Jumilla is a great place to go, as proved by this good-value example from Casa de la Ermita. Employing primarily Monastrell, there are dark cherry and prune-like characters, grip and freshness, while the Cabernet brings a bit more concentration and blackcurrant, and the Syrah some spice and flesh. It's a generous glass of wine, but its peppery, tannic finish makes it far from tiring to drink.
10. CHÂTEAU DE BARBE BLANCHE

Producer: S.C.E Château de Barbe Blanche
Country: France
Region: Lussac Saint-Emilion
Vintage: 2016
Oak influence: Oaked
Blend: Merlot 80%, Cabernet Franc 20%
Sugar: NA Colour: Red
ABV: 13.8%
UK retail price: £16.99
Medal: Gold
As Christmas approaches, one's vinous thoughts often turn towards claret, with Bordeaux being a traditional accompaniment for turkey in the UK. But finding a good-value version with the richness to stand up to the sausage stuffing that tends to go with the white meat is far from easy. So it was a relief to have unearthed this – a Merlotdominant Right Bank example from the satellite Bordeaux appellation of Lussac-Saint-Emilion that showcases the quality of the outstanding 2016 vintage and winemaking skills of André Lurton – who acquired this estate, called Château de Barbe Blanche, in 2000.
Unmistakably Bordeaux, there are notes of cedar and cigar box, even a touch of graphite, and then layers of ripe berry fruit, from blackberry to red cherry, before the wine finishes with a dense wall of dry tannin – which are a little firm, but will no doubt feel softer when tasted with the fatty food at this time of year.
9. MONTGRAS ANTU CARMENÈRE

Producer: MontGras
Country: Chile
Region: Peumo
Vintage: 2019
Oak influence: Oaked
Blend: Carmenère 100%
Sugar: 3.05g
Colour: Red
ABV: 14.5%
UK retail price: £15
Medal: Gold
Chile's emblematic Carmenère grape is on something of a roll at the moment, driven by better handling of the variety, and sourcing from top areas. Among the greatest places to grow it is Puemo, the source area for this good-value version from Montgras, under a label called Antu. It will please Carmenère fans with its green peppercorn characters, along with hints of dried mint, and then fleshy blackberry and raspberry fruit, marred to milk chocolate notes from the oak used in the ageing process. It's quite a serious wine for £15, and a lovely example of a ripe, juicy, but also gently herbal style of Carmenère. It would also make a great partner for powerful meat dishes with a peppery, herbal edge, from pork and sage to lamb and mint, or steak with green peppercorns.
8. OLD ROAD WINE CO. PEPPERWIND SYRAH 2018

Producer: Old Road Wine Co.
Country: South Africa
Region: Franschhoek
Vintage: 2018
Oak influence: Oaked
Blend: Syrah 100%
Sugar: 2.5g
Colour: Red
ABV: 14%
UK retail price: £17.99
Medal: Gold
It's not that well-known in wine circles, but South Africa produces fantastic Syrah. In fact, some who follow this nation's vinous developments closely believe that South African Syrah is better than its Cabernet. But if you love the pepper and blackcurrant character of Syrah, then try this sample from Franschhoek in the Western Cape, where the Old Road Wine Co has created something of great fleshy, spicy appeal, a plummy freshness, with a touch of oak-sourced chocolate, and a finely-tannic dryness. A brilliant autumnal drop, particularly for outdoor events.
7. LA VICALANDA RESERVA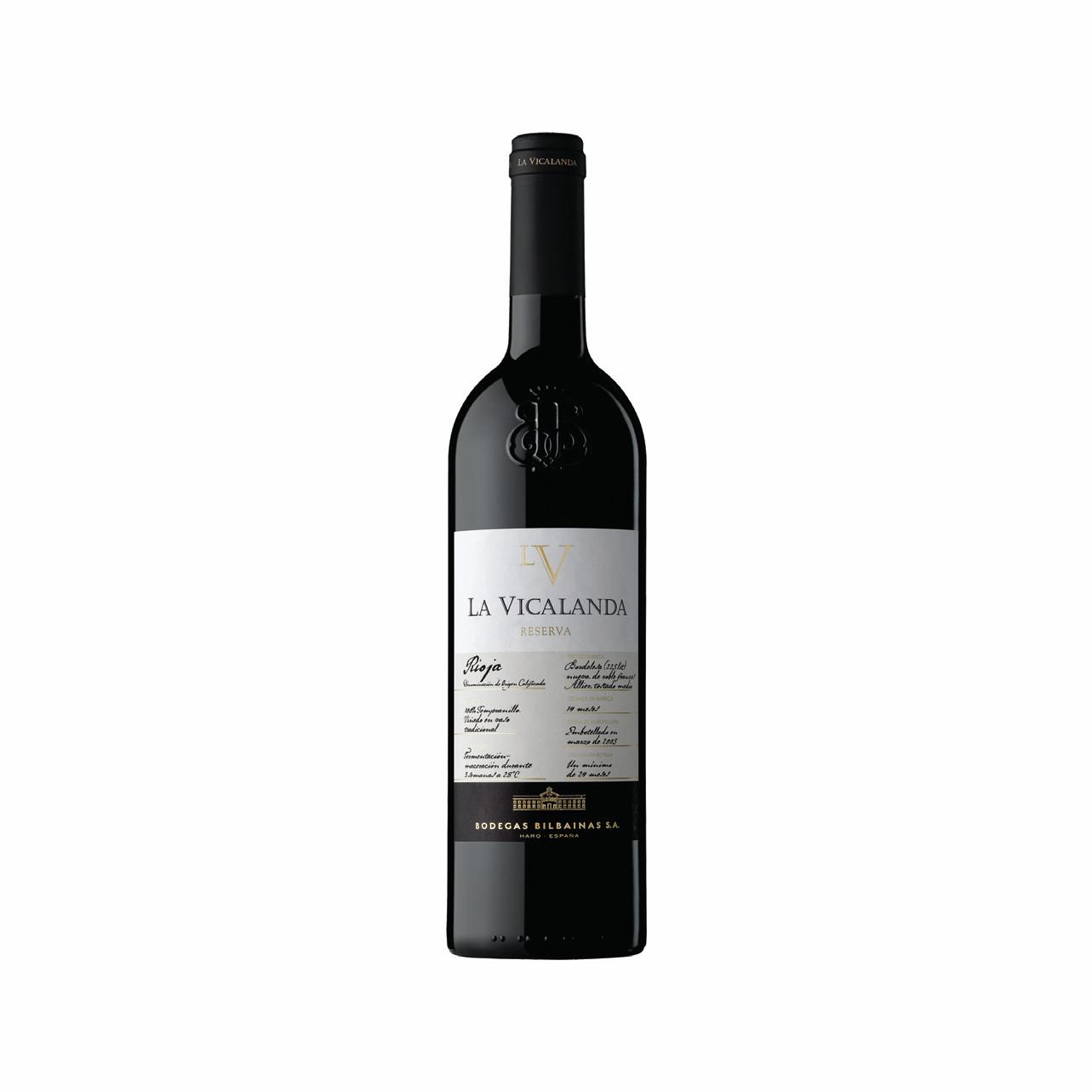 Producer: Bodegas Bilbaínas
Country: Spain
Region: DOC La Rioja
Vintage: 2015
Oak influence: Oaked
Blend: Tempranillo: 100
Sugar: 0g/l
Colour: Red
ABV: 14.5%
UK retail price: £19
Medal: Gold
Autumnal drinking would not be complete without Rioja, and particularly one as good as this. A 'reserva' age statement hailing from the outstanding 2015 vintage, it's starting to mature, but still has plenty of ripe, fleshy red fruit, and firm tannins, making it ideal for rich dishes. Beautifully balanced, there's dark cherry and red berry fruit, and some vanilla and cedar notes from the barrel maturation process, followed by fresh plums, dry phenolics, and spicy notes. All that's missing is the roasted red meat to accompany it.
6. ACUMA 2020

Producer: Ego Bodegas
Country: Spain
Region: DOP Jumilla
Vintage: 2020
Oak influence: Oaked
Blend: Monastrell 70%, Syrah 20%, Petit Verdot 10%
Sugar: 2.7g
Colour: Red
ABV: 14%
UK retail price: £15
Medal: Gold
With a lion on the label, one hardly expects something lightweight, and this Monastrell blend from Jumilla is certainly strongly flavoured and powerfully structured. Using dry-farmed old vines in this hot southeastern part of Spain, there are plenty of intense black fruit characters, from cherries to berries, and some fresh plums, as well as vanilla and toast from the few months the wine rests in oak after fermentation.
5. NEMEA GRANDE CUVÉE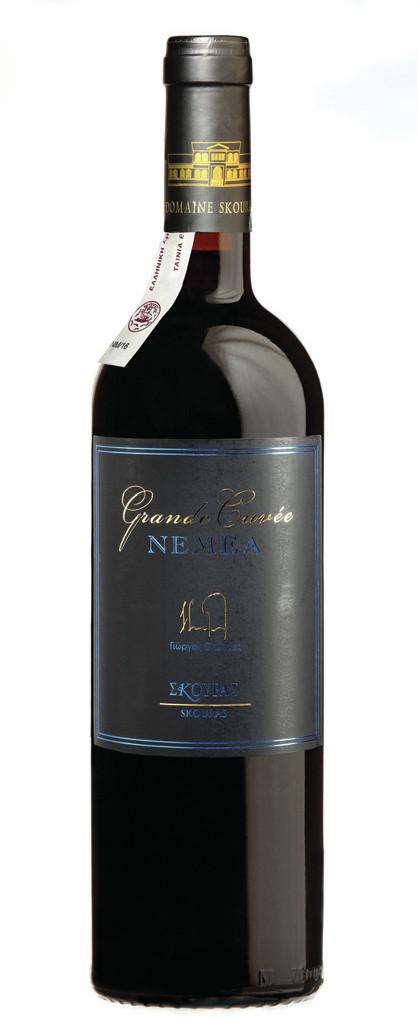 Producer: Domaine Skouras
Country: Greece
Region: Argolida
Vintage: 2017
Oak influence: Oaked
Blend: Agiorgitiko 100%
Sugar: NA
Colour: Red
ABV: 14%
UK retail price: £25
Medal: Gold
This delicious Greek red uses the nation's widely planted Agiorgitiko native grape to produce something especially autumnal in style. By that I mean it's a wine that's warming, spicy and aromatic – a red of character and structure for shorter days and cooler evenings. There's plenty of strawberry and plum, complemented by layers of flavours from cedar, to dried flowers, and spice. The wine is complex, and ripe, but not heavy, with a long fresh finish, a medium-weight mouthfeel, and masses of fine tannin, providing a cherry stone-like drying sensation to the mouth.
4. JUAN GIL BLUE LABEL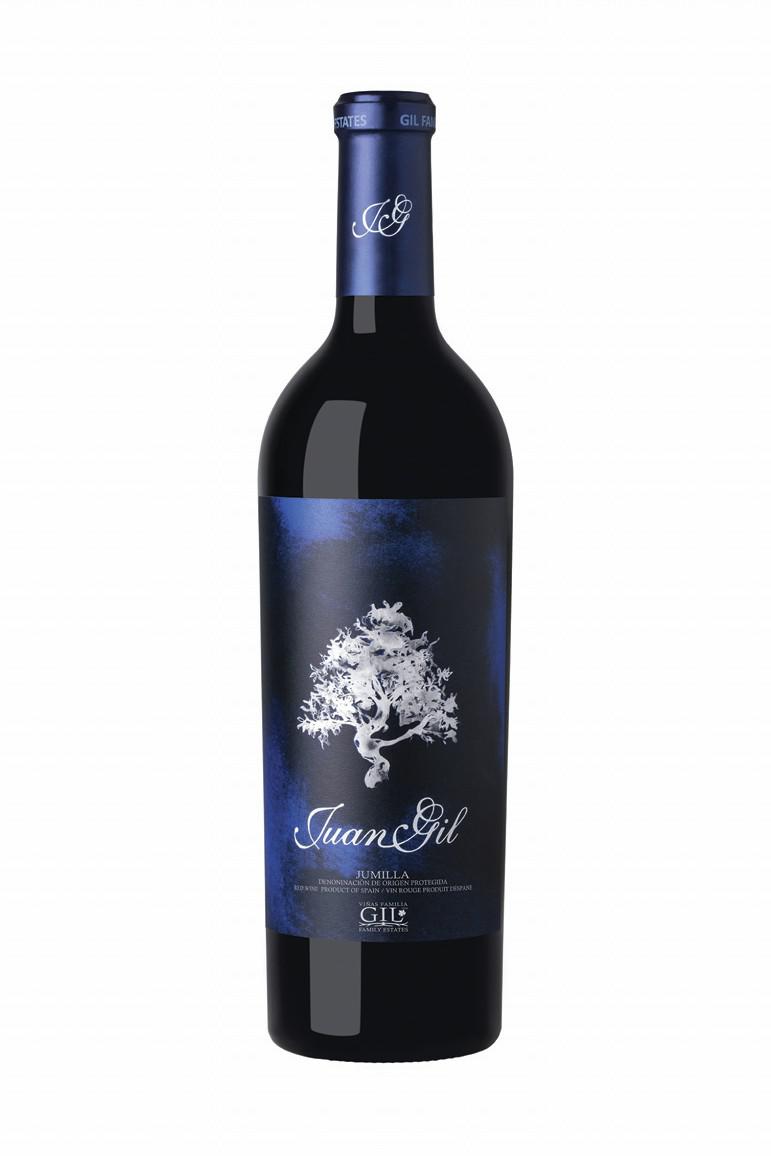 Producer: Bodegas Juan Gil
Country: Spain
Region: DOP Jumilla
Vintage: 2019
Oak influence: Oaked
Blend: Monastrell 60%, Cabernet Sauvignon 30%, Syrah 10%
Sugar: 4.9g
Colour: Red
ABV: 15.5%
UK retail price: £25
Medal: Master
Few reds come bigger than Juan Gil's Blue Label – it's even huge by Jumillan standards, an area of Spain where low-yielding old-vine Monastrell can regularly produce wines with high alcohols and ripe, prune-like flavours. That's because, with the Blue Label, Juan Gil has turned everything up a notch. This amazing mouthful is crafted using 75-year-old high-altitude Monastrell, complemented by some Cabernet and Syrah to add yet more flesh and structure, before the wine spends 20 months ageing in new French and American oak barrels.
3. SCALA DEI CARTOIXA 2017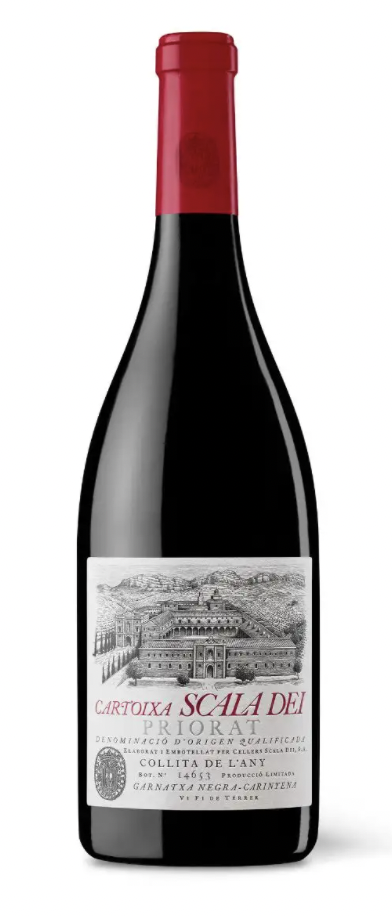 Producer: Scala Dei
Country: Spain
Region: Priorat
Vintage: 2017
Oak influence: Oaked
Blend: Grenache 10%, Cariñena 25%
Sugar: NA
Colour: Red
ABV: 14.5%
UK retail price: £38-40
Medal: Gold
Scala Dei, pioneering producer of Priorat, where Grenache grown on weathered blue slate has helped build the global reputation for this Spanish region as a source of some of the country's greatest reds.
2. VINA POMAL GRAN RESERVA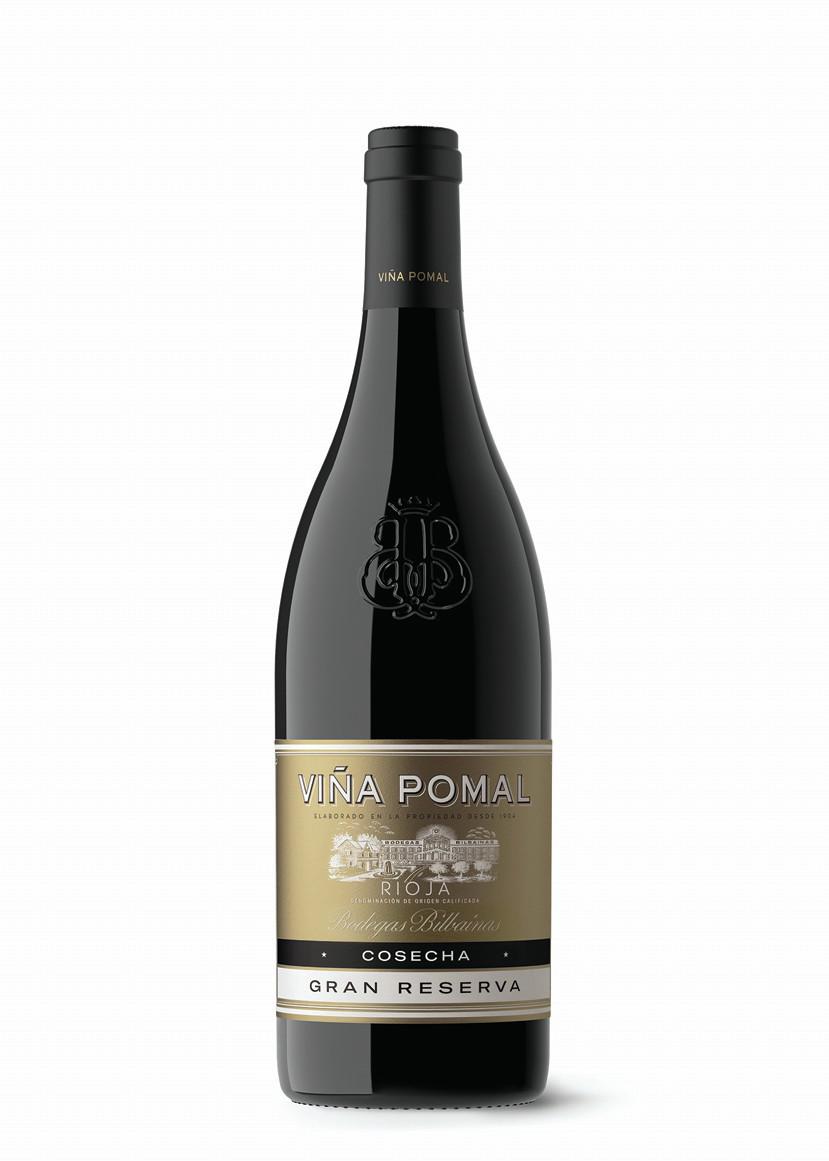 Producer: Bodegas Bilbaínas
Country: Spain
Region: Rioja
Vintage: 2014
Oak influence: Oaked
Blend: Tempranillo 90%, Graciano 10%
Sugar: 0g/l
Colour: Red
ABV: 14%
UK retail price: £30
Medal: Master
Traditional Gran Reserva Rioja, with its orange and brick-red appearance, is – colour-wise at least – the ideal autumn tipple. However, while classic styles of this great wine can be bright and enchanting, other times they can be stewed and disappointing. But fear not, because this Gran Reserva from Vina Pomal has hit a sweet spot in terms of power, elegance and maturity. That's doubtless because the starting point was a wine of such balance and concentration, that even after years in barrel, it's still fruity and fresh.
1. TOKAJI ASZÚ 6 PUTTONYOS 1999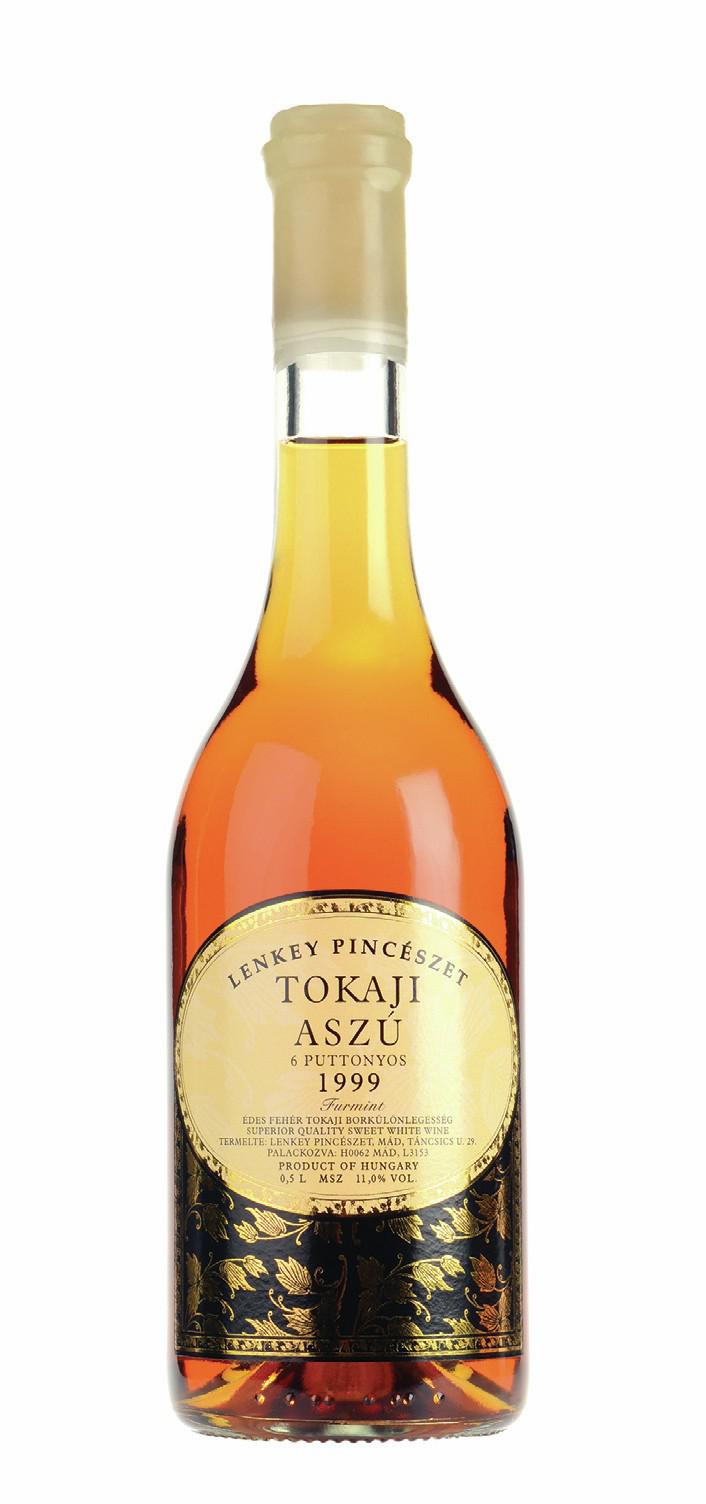 Producer: Lenkey Winery
Country: Hungary
Region: Tokaj
Vintage: 1999
Oak influence: Oaked
Blend: Furmint 100%
Sugar: 168g
Colour: White
ABV: 11%
UK retail price: £115
Medal: Master
While Tokaji's great Aszus are wonderful pudding wines in their youth, featuring pineapple and mango fruit, with a honey-soaked raisined sweetness, and a cleansing tangerine-and grapefruit freshness, they can be the most remarkable fine wines when fully mature. For proof, try this 20-plus-year-old Tokaji Aszú 6 puttonyos from the Lenkey Winery. Dark golden in appearance, with notes of caramel, tea, and raisin, it is an old wine, but then there's this zesty orange, apricot and marmalade character, followed by a stone-like sensation as the sugar in this wine seems to disappear after the wine is swallowed, leaving the palate dry. It's an amazing experience, not only for its layers of flavour, but the wine's balance, as it shifts from raisined richness to zesty freshness and finally chalky dryness.
With high-quality judges and a unique sampling process, The Autumn Tasting provides a chance for your wines to star, whether they hail from the great vineyards of Europe or lesser-known winemaking areas around the world.
The top wines were awarded Gold, Silver or Bronze medals according to their result, and those expressions that stood out as being outstanding in their field received the ultimate accolade – the title of Master.
Please visit The Global Masters website for more information, or, to enter future competitions – giving you the chance to feature online and in print – please call: +44 (0) 20 7803 2420 or email Sophie Raichura at: sophie@thedrinksbusiness.com