Looking for ideas to cook outside this holiday season? This guide is a range of holiday recipes from appetizers to main dishes large and small. Great for Hanukkah, Christmas, or Kwanzaa. Grab a glass of wine and peruse some of our favorites. If you are looking for some thanksgiving recipes, then check out our perfect Thanksgiving on the grill and smoker round up.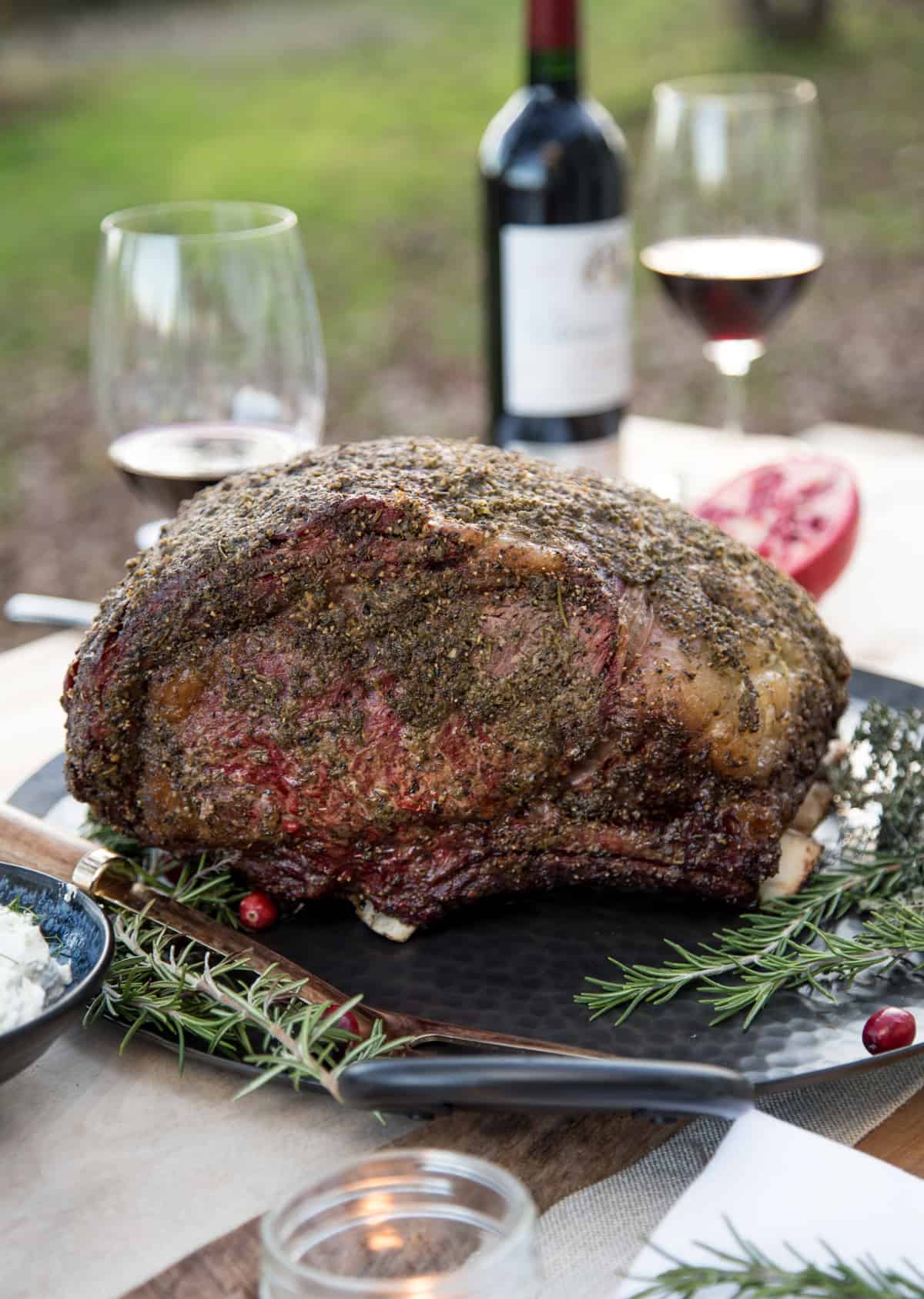 If you have spent any time on our website you'll know that we're all about cooking outside all year round. And anything you can cook inside can be replicated on the grill and smoker. Not only is the flavor more intense, the ease of having a second kitchen outside makes for that much more space.
And whether you are looking for a large gathering idea or something smaller and more intimate, these holiday recipe ideas can be scaled up or down very easily. Just imagine a beautifully plated line up of some of these treats… now let's get grilling.
[feast_advanced_jump_to]
Cocktails
There is nothing more satisfying during a holiday meal than a great cocktail that is easy to make and can yield a good amount of servings. Just make these in advance and have them ready to mix versus making one at a time.
---
Appetizers and Snacks for Holiday Parties
When we gather for the holidays, some of it is all about the experience, like having a fire pit going outside and roasting chestnuts over the coals. Or plating items that are easy to make in scale and then cut into smaller bites.
---
---
Other Large Holiday Roasts
Prime Rib doesn't have to be the only main star, these large roasts can handle a larger crowd and taste just as special.
---
Small Roasts for the Holidays
If the crowds are a little smaller this year, these elegant dishes still come with amazing flavor. These are all worthy of standing up to their larger cousins for an impressive holiday dinner.
---
Holiday Side Dishes
Side dishes will elevate any main dish. But keep it simple. Consider 2 – 3 sides to accompany your main dish. Just scale up if more people come over.
---
Dessert
If you still have room, how about these make ahead desserts. Just make them the day before and you're ready to focus on hanging out with friends and family.
---
Wines to Pair With Holiday Dinners
If you're serving wine with your holiday roasts, here is your full guide to Pairing Wine with Holiday Roasts as well as a few other resources for the holidays. When you're ready to buy head to the Vindulge Wine Shop!
---
If you like these recipes we'd truly appreciate it if you would give this recipe a star review! And if you share any of your pics on Instagram use the hashtag #vindulge. We LOVE to see it when you cook our recipes.
The post 51 Holiday Recipes for the Grill and Smoker appeared first on Vindulge.