67 Pall Mall's expert sommelier team have put together a memorable wine advent calendar perfect for ringing in the festive season, featuring 24 iconic 75ml bottles of wines.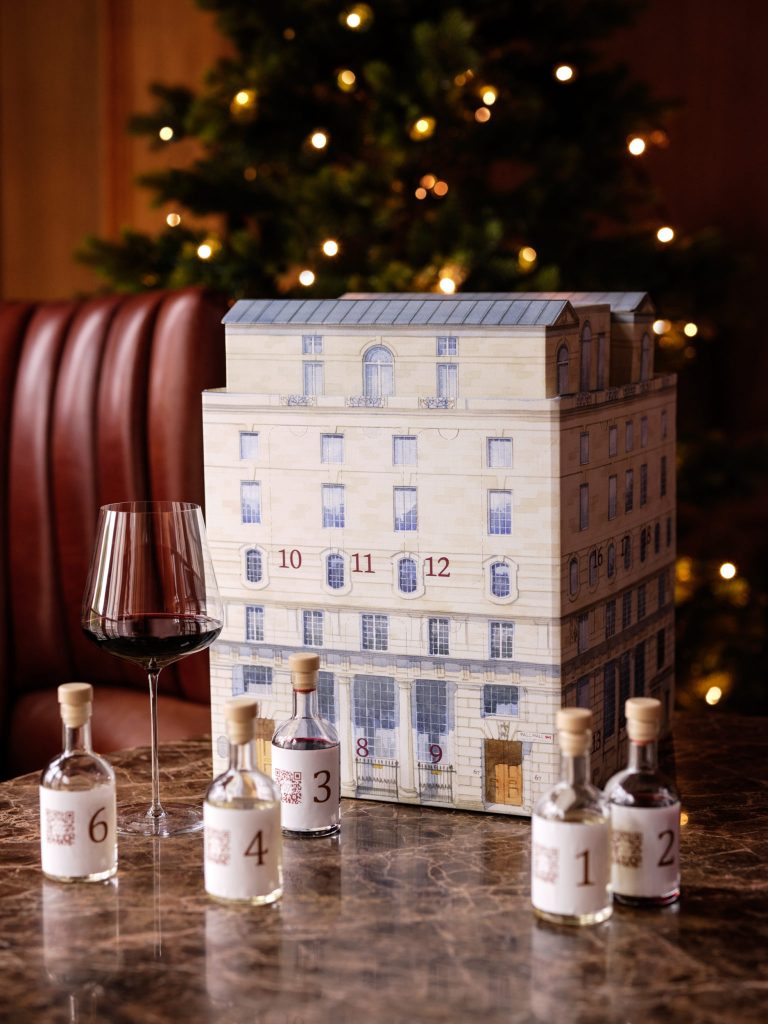 Yes, there are a plethora of other wine advent calendars out there waiting to help you settle into Christmas time in style, but there are few with quite the weight of experience and kn0w-how behind 67 Pall Mall's offering.
The very special advent calendar is described thus on 67 Pall Mall's website:
"Our sommelier team have united to create an advent calendar perfect for the Christmas countdown. Experience the holiday season in true 67 Pall Mall style with 24 iconic wines chosen by your favourites sommeliers, guided by Ronan Sayburn MS. Expect stand out wines to put you in the Christmas spirit.

"Housed in a carefully designed box replicating the exterior of the Club, Members will open a door a day to reveal miniature glass bottles containing 75ml pours. Each bottle's label is furnished with a QR code, which once scanned using the camera app on your phone will take you to a video where one of our team Members will guide a tasting of what is in your glass."
Please note that 67 Pall Mall advises ordering by today (15 November) to ensure you receive your wine advent calendar in time for 1 December.
Meanwhile, to add a further touch of luxury to your Christmas gift haul this year, you can nip across the road from 67 Pall Mall to visit Berry Bros. & Rudd, which is selling a personal wine cellar gift, including a visit to the store to create your ideal fine wine collection. Find out more here.