Aldi has launched a whole host of exciting boozy advent calendars to help you ring in the festivities this year, and among them is this mouthwatering gin advent calendar – available at a remarkably low price.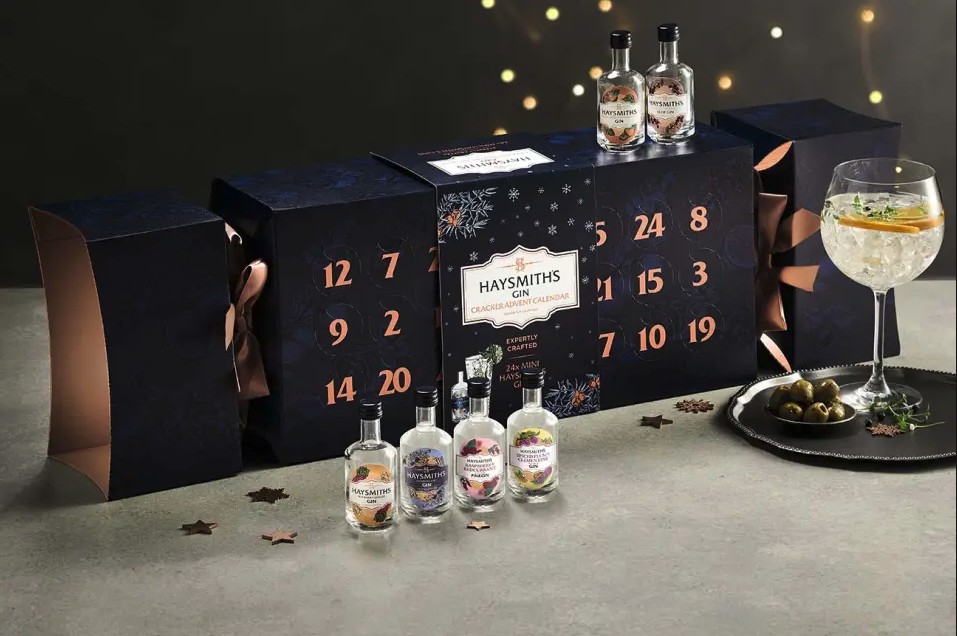 Yes, if there's one thing Aldi knows how to do, it's Christmas. As well as bargain basement prices and world domination via aggressively cheap groceries, of course.
And this year is no exception, as Aldi has come out swinging with gusto into the festive products market, not least with its wide array of boozy advent calendars.
We already reported that the discount retailer would be bringing back its much loved wine advent calendar for 2021, and we can now reveal that there's an Aldi gin advent calendar in the offing as well.
So if you, like me, think that sampling a different miniature of gin everyday from 1 December to Christmas Eve sounds like an altogether excellent idea then harken to me, because I've got all the details you need right here…
The Haysmith's Gin Advent Calendar features "24 minature bottles of expertly crafted Haysmith's gin await behind each door," according to a product description on Aldi's website.
The flavours on offer are: London Dry Gin – 5cl –  40% ABV, Rhubarb & Ginger Gin – 5cl –  40% ABV, Sloe Gin – 5cl –  29% ABV, Seville Orange & Persian Lime Gin – 5cl – 40% ABV, Raspberry & Redcurrant Pink Gin – 5cl –  40% ABV, and Spiced Plum & Clementine Gin – 5cl –  40% ABV. 24 5cl bottles are included in the advent calendar in total.
The Aldi Haysmith's Gin Advent Calendar is available now for £ 69.99. Customers are limited to a maximum of two purchases.