Italian liqueur Amaro Santoni celebrates its first appearance in Hong Kong by launching two floral-themed cocktails at award-winning bar Quinary from now till 30 September.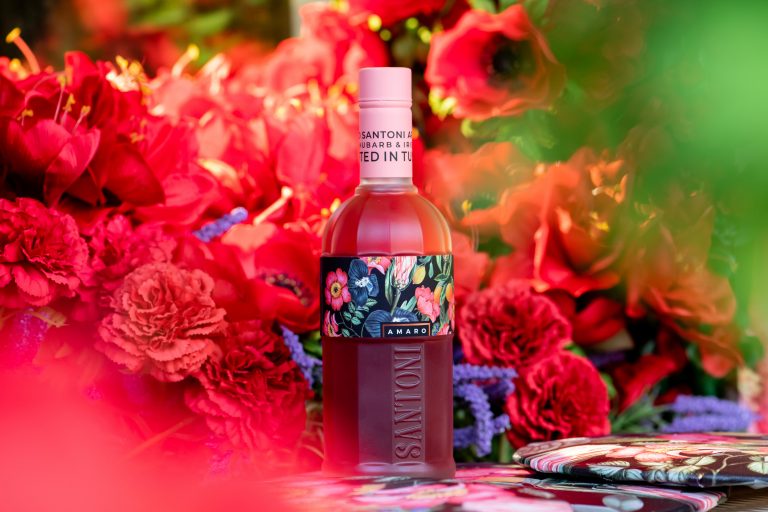 Amaro Santoni, created in 1961 in Florence, is a liqueur made from 34 natural herbs and botanicals following acclaimed spirits maker Gabriello Santon's personal recipe. Light and refreshing with a hint of floral fragrance, the liqueur is ideally positioned for making cocktails.
Taking inspiration from Amaro Santoni's origin, the city of Florence, Quinary will transform its décor into a Florentine Garden with vines and colourful flowers, and serve two exclusive cocktails made with the liqueur. An interactive photo booth is also set up for guests to enjoy.
Prepared by celebrated mixologist, Antonio Lai and his bar team, the two cocktails are called Bomba Rosa (HK$160) and Santoni Spritz (HK$140). Bomba Rosa, designed by Kit Ho, is a refreshing and fizzy blend of Tanqueray Gin, carbonated watermelon juice, re-distilled green tea and yuzu sorbet, served on a glowing coaster. A little pack of pop candy is served on the side, bringing multisensory pleasure with every sip. The spritz is an Amaro Santoni classic that showcases Prosecco from North-east Italy.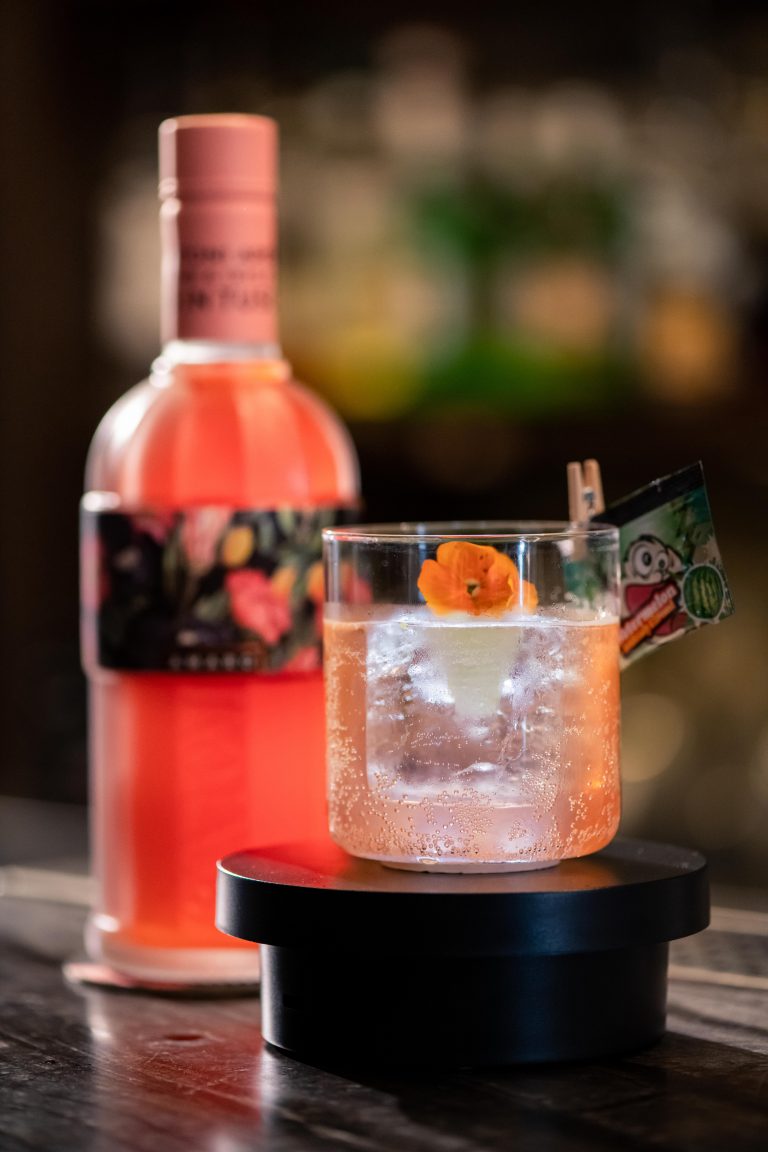 The Amaro Santoni cocktails are limited to 10 orders per day. Guests who order any two of the limited-edition cocktails will get a chance to take photos at the specially designed photo booth for free.
Amaro Santoni is distributed by JWT Beverage in Hong Kong. The product is available for on-trade channels now and will expand to retail later this year.