Vignobles Bonfils has announced the opening of Château Capitoul, a luxury wine tourism complex at the heart of AOP La Clape in Languedoc.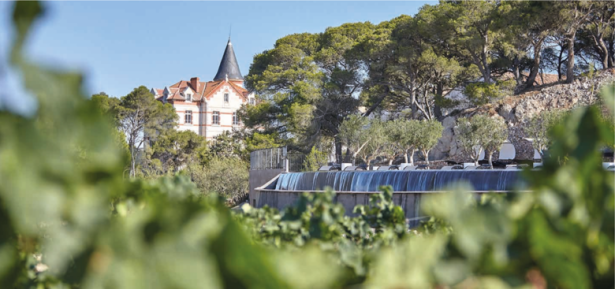 The family-owned group is one of the largest vineyard owners in France, with 1,600 hectares under vine. Vignobles Bonfils also maintains 17 châteaux and estates in Occitania and 4 wine tourism sites.
Since 2011, through its alliance with Domaine & Demeure, Bonfils has jointly brought 3 of Languedoc's flagship estates back to life: Les Carasses, Saint-Pierre de Serjac and, in 2021, Capitoul. In Roussillon, they have achieved the same with the inspirational Château l'Esparrou.
Laurent Bonfils, company CEO, said of the complex: "Being a wine tourism practitioner implies creating an emotional bond and becoming a region's ambassador."
The estate was bought in 2011. After a three year renovation, the showpiece of 19th century winery architecture has been restored and transformed.
The 93-hectare estate – encompassing garrigue, olive groves, grounds and 62 hectares of unbroken vines – is nestled amidst the unspoilt countryside in Languedoc's largest national park and Natura 2000 area.
Eco-Friendly and sustainable practices have been employed to protect the natural surroundings, especially the site's water resources. Around the edges of the vineyards, a dry-stone wall habitat has been built for ocellated lizards.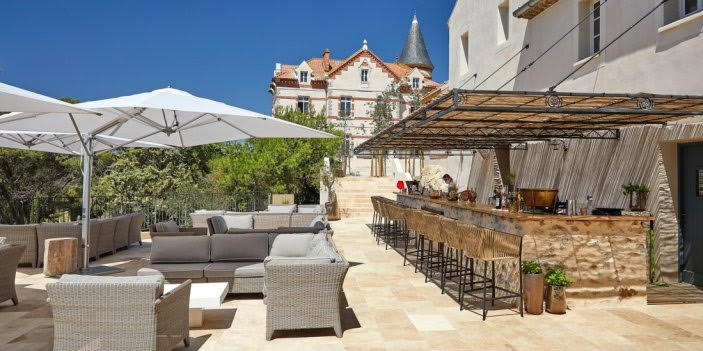 The 62 hectares of Grenache noir and blanc, Syrah, Mourvèdre, Marsanne, Roussanne, Bourboulenc and Cinsault vines surround this iconic property in AOP La Clape, Languedoc's first appellation to be granted village-designated status, for reds and whites. The re-opening of Château Capitoul coincides with a complete overhaul and redesign of the range. Under the La Clape appellation, it boasts 6 reds and 5 whites along with 3 Languedoc rosés.
Three of the wines included in the range are:
Rosé: Rive – AOP Languedoc, HVE
Varietal range: Cinsault 40%, Syrah 30%, Grenache noir 30%
Soils: Clay-limestone
A very refined elegant, food-friendly rosé matured in oak casks, with a long saline finish.
Price: 38€
White: Rocaille – AOP La Clape, HVE
Varietal range: Bourboulenc 40%, Marsanne 30%, Grenache Blanc 20%, Roussanne 5%, Viognier 5%
Soils: Clay-limestone, pebbles
The ultimate white La Clape which honours the appellation's grape varieties and shows lots of suppleness and freshness.
Price: 12 €
Red : Maelma – AOP La Clape, HVE
Varietal range: Syrah 40%, Grenache Noir 40%, Carignan 20%
Soils: Clay-limestone, pebbles
Power, complexity and elegance come together in this iconic label, Maelma.
Price: 38 €
Read more on the Languedoc region of France here.