The Brighton Tap Takeover, a three day craft beer festival spanning 20 pubs from 22 different breweries, will kick off this month.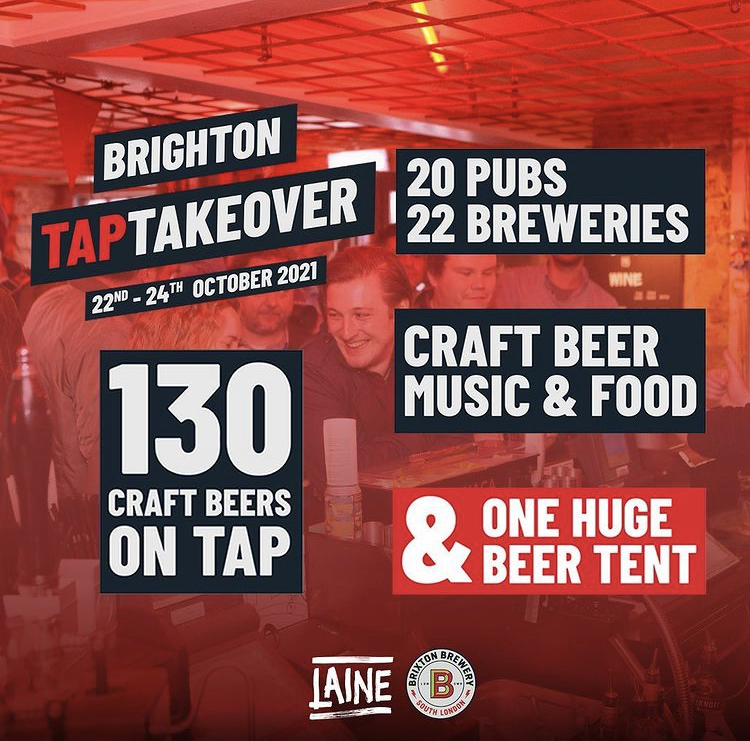 The city-wide beer celebration, which returns to Brighton following a two year hiatus, will run from 22 to 24 October and is set to be pouring over 130 craft beers in a selection of pubs across the city.
The event, which will also include tasting sessions, meet-the-brewer talks, DJ sets and live music performances will be hosted by Laine Brew Co which operates 60 pubs across the UK. 
This year, the Brighton Tap Takeover will also feature the addition of a large beer tent in the centre of the city and showcase beers from breweries, including: Cloudwater, Siren, North, Five Points, Beak, Fierce, Thornbridge, Queer Brewing Project and Verdant.
Gavin George, CEO of Laine, said: "There's no better place to experience the wonder of craft beer than in a pub, and Brighton has some of the best pubs in the county for doing just that.  The Tap Takeover festival is showcasing beer from a stellar line-up of craft breweries who have journeyed to Brighton from all over the UK to create perfect environments for both sampling their beer and having a great night out."
Weekend tickets for the festival cost £20 and include entry, four free half pints of beer and discounts on all beers on offer in participating venues.