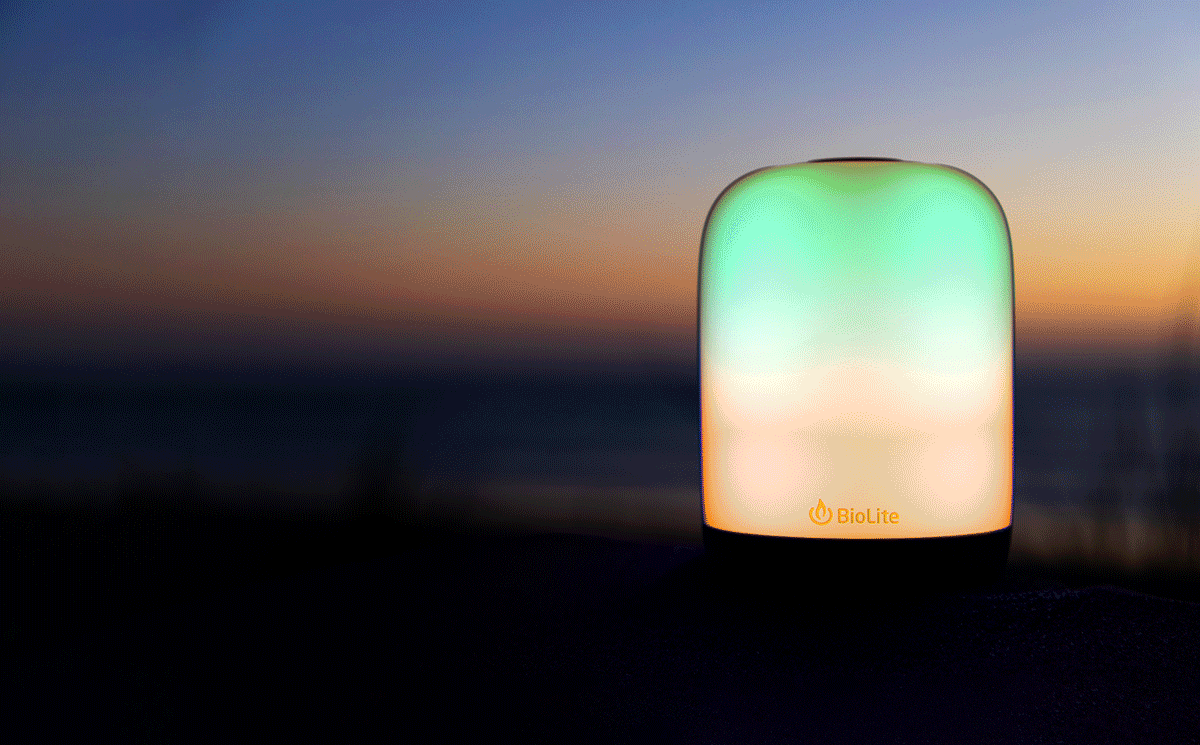 Fire bans are becoming increasingly popular across Western states, as risks of forest fires reach new heights. This inability to have a campfire while camping has ruined a bit of the ambience of cracking open a few beers at the end of the evening when in the Pacific Northwest outdoors.
One easy, portable solution is with the new AlpenGlow Lantern from BioLite. The AlpenGlow is a rechargeable, portable lantern offering Candle Flicker Mode, so campers can get the ambiance of a fire with zero risks of an open flame to their surrounding environments.
The AlpenGlow Lantern is offered in two lumen sizes of 500 or 250 with eight lighting modes, including a Candle Flicker mode that emulates the real thing. This lantern can also be used for more than just campsite lighting. It also contains an USB output for charging phones, speakers or connecting other BioLite ecosystem lighting products.
During a recent camping trip through Central Oregon a few weeks back, we were impressed with the pleasant light from the AlpenGlow units. Since we could not have a campfire, it was nice to have some warm lighting at our campsite that wasn't blinding, but just right for finding the next beer in the cooler or pouring a dram of whiskey. From using the various settings of the AlpenGlow we did enjoy the Candle Flicker setting but it could be on a longer cycle of flickering. It flickers just fine and will do so indefinitely, but during its sequence it does get a bit choppy. Therefore, we ended up using the Cycling Color setting a bit more.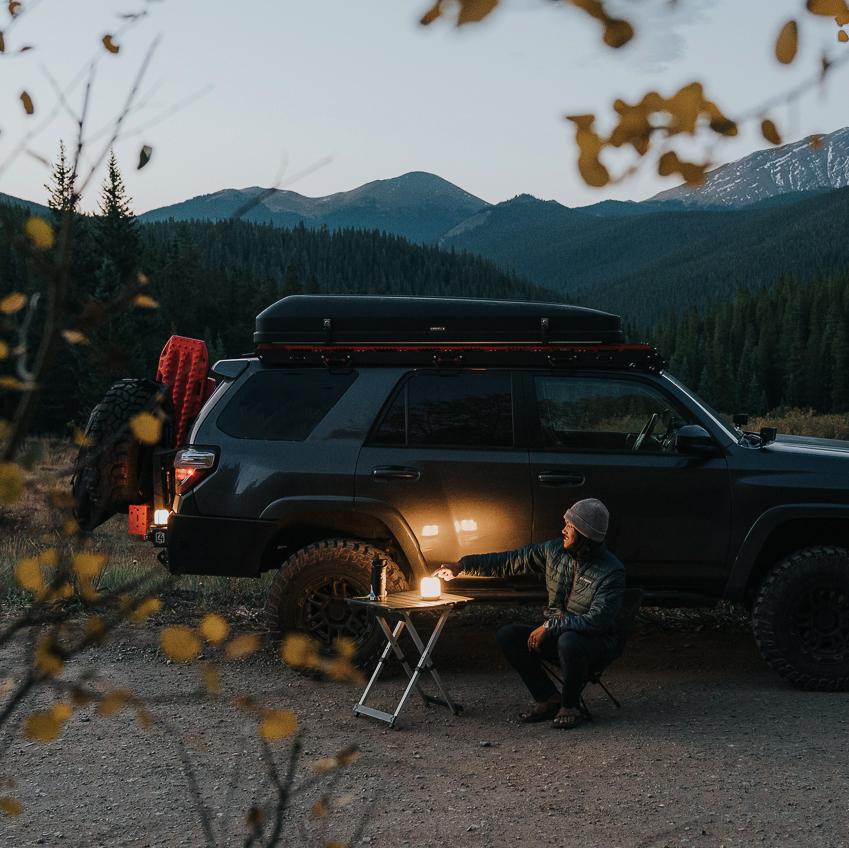 BioLIte AlpenGlow Stats:
AlpenGlow 500

500 lumens, runs for 5h HI & 200h LO
6400 mAh rechargeable battery
Single or blended color modes

AlpenGlow 250

250 lumens, runs for 5h HI & 200h LO
3200 mAh rechargeable battery

IPX4 rating can withstand rain and splashing
Shake to access special lighting modes
ChromaReal LEDs create true tones at night
USB-out charges devices or runs BioLite SiteLights
Modes: Cool & Warm White (Dimmable), Candle Flicker, Single Color, Multicolor, and Cycling Color
Also available in a Multipack.
The AlpenGlow 500 retails for $79.95 and the AlpenGlow 250 retails for $59.95. For a limited time, BioLite is offering a Labor Day Sale good for 20% discount sitewide through September 6th at $47.96 for the AlpenGlow 250 and $63.96 for the AlpenGlow 500. To purchase click here: https://www.bioliteenergy.com/products#lighting.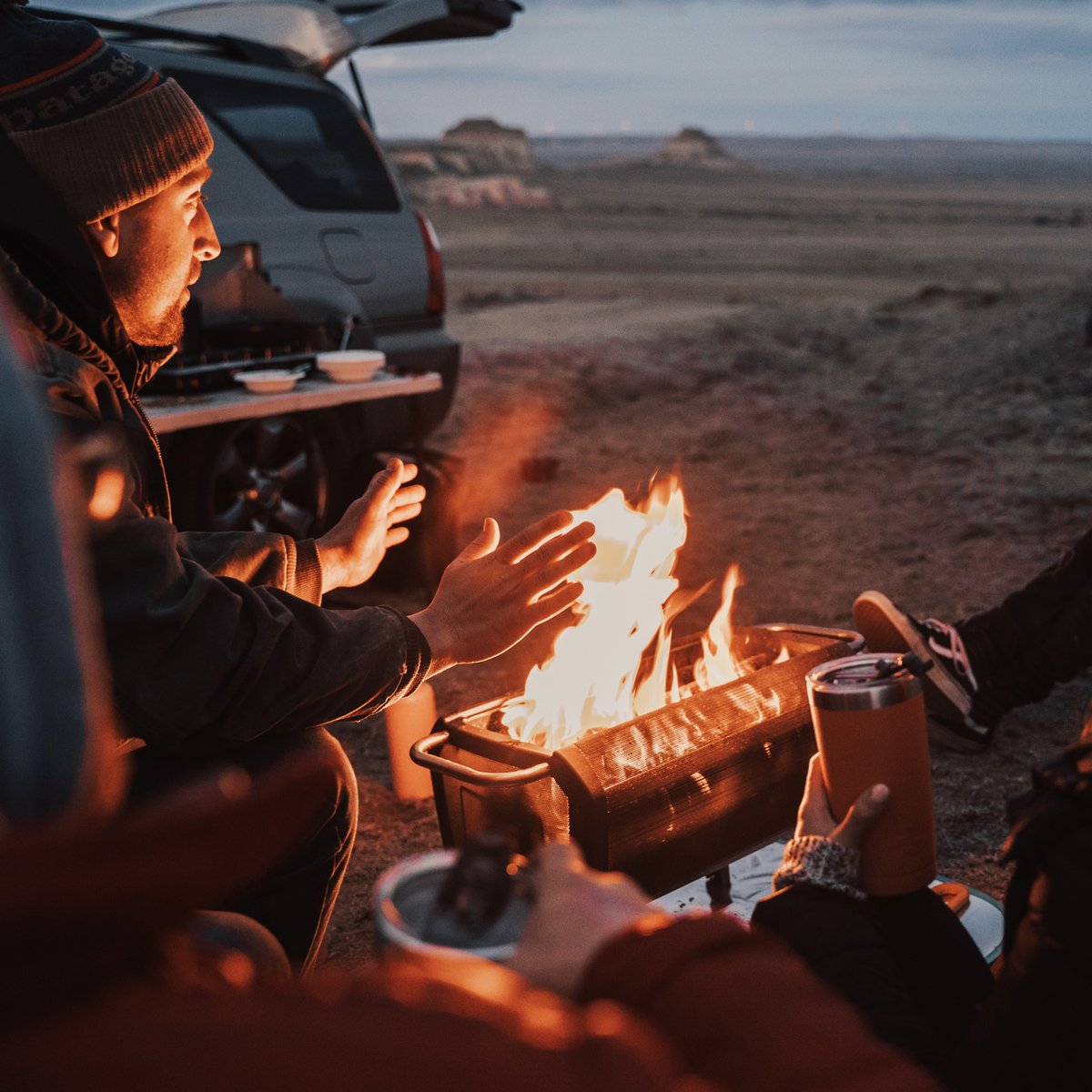 In addition to these nifty camping lights, BioLIte also offers its FirePit+, a smokeless portable fire pit and can also be used for grilling food. The FirePit+ has the ability to burn both wood + charcoal. Plus, charge your cell phone with the 12,800 mAh battery. Learn more about the FirePit+ here: https://www.bioliteenergy.com/products/firepit-plus.
About The Author