Speaking about this year's difficult harvest in Burgundy, Domaine de l'Arlot winemaker Géraldine Godot said it was "a good surprise" – referring to both the quality and quantity of the crop.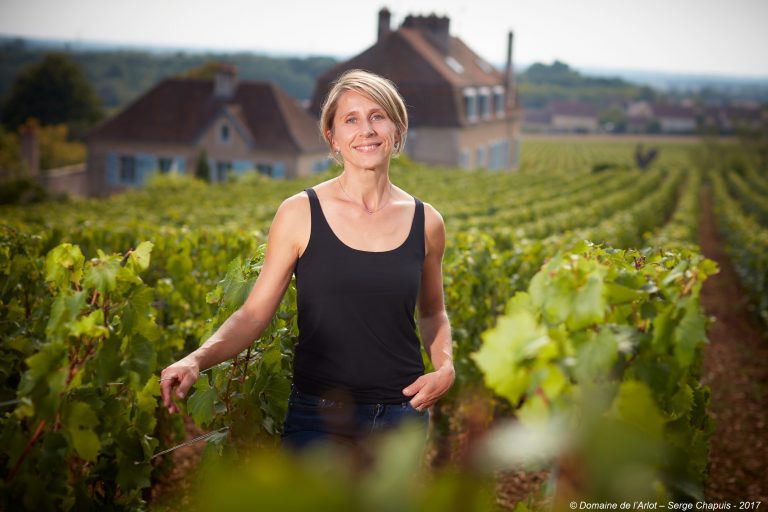 At a tasting in London last week, Godot, who presented a series of wines going back to 2015 – the year after she started at the property – confessed that she did not have high hopes for the 2021 harvest, before expressing her relief having brought in a good vintage.
"The year has been special, there was no sun in the summer, and a lot of rain, which meant that there was a high disease pressure, but the result is not so bad, and that's a positive," she said.
Continuing, she commented, "We don't have a lot of alcohol, or a lot of tannin, or a lot of colour, but that is normal in Burgundy, it is a typical vintage."
She then summed up, "It's not a good year, but the result is very good… the quantity and the quality is here for this vintage."
However, she later said that the domaine had been unable to make any white wines in 2021, while noting that the estate, which comprises 15 hectares spread across mostly Nuits Saint Georges as well as Vosne Romanée and Romanée Saint Vivant – had been fortunate compared to others.
Meanwhile, Corinne Michot, who manages communications for the domaine's owner, AXA Millésimes, called this year's vintage "classic", referring to a light style of wine that Burgundy is historically closely associated with.
Of course it's not only disease pressure that growers in Burgundy have had to battle with in 2021.
While the growing season in Burgundy started relatively well, with a warm early spring prompting growth, temperatures plummeted in early April, to -7 in places, causing widespread damage to the budding vines, particularly to Chardonnay, which is why Domaine de l'Arlot produced no white wines this year.
A combination of frost, hail is some areas, and disease from early summer rainfall, has had a dramatic affect on yields across the region, with Thiébault Huber, president of the Confederation of appellations and winegrowers of Burgundy (CAVB) telling Euronews that "We are going to make the smallest vintage that Burgundy has ever made".
Read more
Burgundy 2021: winegrowers hold breath over final yields
'Shock, despair, anger': French winemakers reveal the emotional impact of this year's harvest