Christie's is presenting the legendary Springbank 1919, 50 year old whisky  – one of only 24 bottles – as the highlight of its upcoming Finest and Rarest Wines and Spirits sale next month.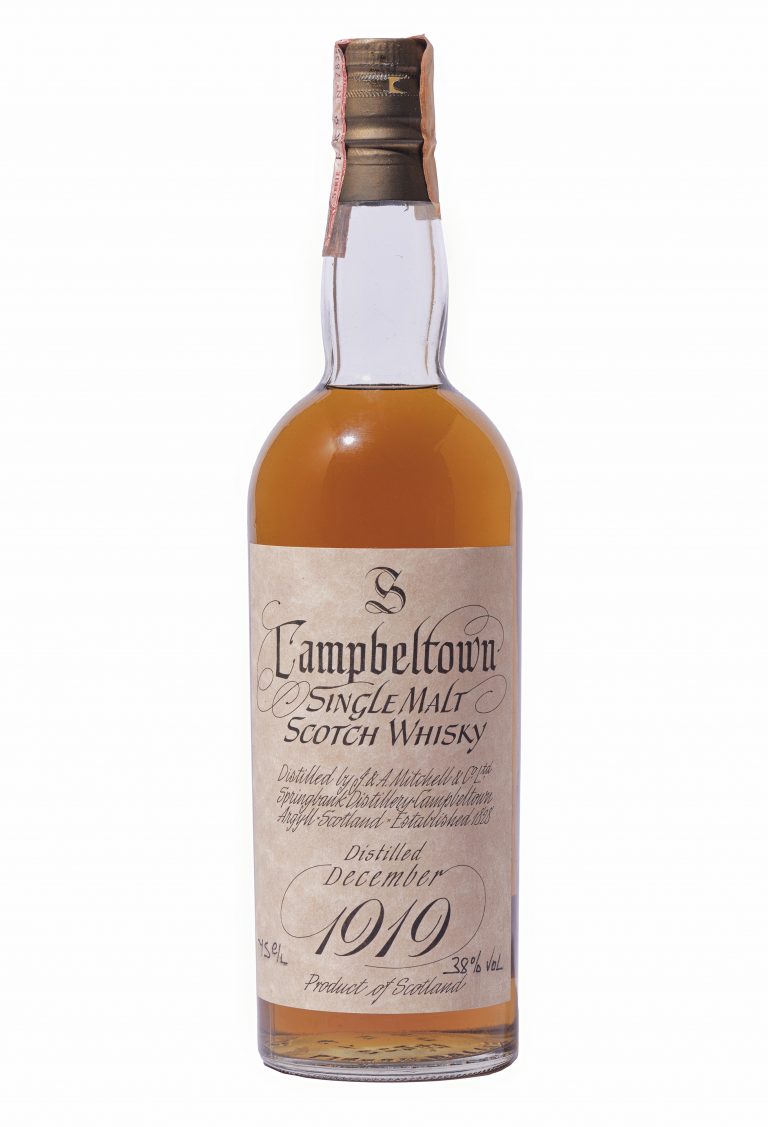 The sale, which takes place on 2 December, has an estimate of £200,000 – 280,000 for the historic Springbank 1919, 50 Year Old, which comes from the collection of Le Clos (Dubai International Airport).
It will also include rare Macallan whiskies, including the Samaroli bottlings, a collection of The Macallan covering the years 1954 – 1986, rarities from The Dalmore Constellation range, a collection of Brora annual releases as well as fine releases from The Dalmore, a Royal Salute  50 Year Old, Coronation Cask (estimate: £18,000 – 328,000), bottled in 2003 to commemorate 50 years of Queen Elizabeth's reign.
Christie's head of the wine and spirits department, Noah May, said it was an honour to collaborate with Le Clos and the team at Ardross to present the highlights, noting the varied scope of the sale and the "singular characteristics and quality of the bottles and casks" on offer.
"[the] bottle of Springbank 1919, 50 Year Old [is] one of the rarest whiskies ever to be bottled, into a buoyant market, where sophisticated collectors can be observed competing for the rarest items," she said.
Rare bottles of Japanese whisky will also be included in the sale, including a Hibiki 30 Year Old (estimate: £6,000 – 8,000 per 3), and a rare whisky from the 'ghost' distillery of Karuizawa (estimate: £1,200 – 1,600), which closed in 2001, and three casks of Single Malt from the Ardross Distillery (estimate: £80,000 – 130,000).
Proceeds from the sale will be donated to The Rare and Endangered Species Trust, Co'Lu'Bi Wildlife Sanctuary, The Drinks Trust and Project Rhino.
Read more: