Scotch whisky brand The Dalmore has released a one-of-a-kind collection of five whiskies spanning five decades, which has been valued at $275,000 USD.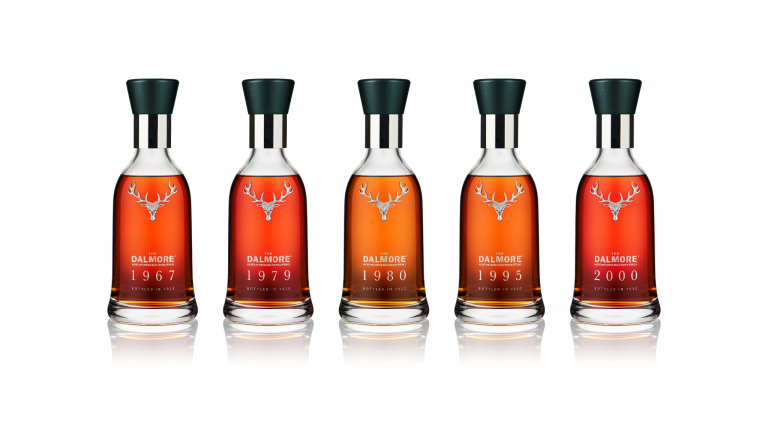 The Dalmore Decades 5 Piece Collection – of which there are only 15 sets available – comprises bottles from 1967, 1979, 1980, 1995, and 2000. The vintages have been personally selected and curated by master distiller Richard Paterson, who last year celebrated 50 years in the industry.
It is the "culmination of his custody of the [distillery's] exceptionally rare casks", the company said.
"Over the past 50 years, I have kept a watchful eye over our superlative inventory of rare whiskies, giving them the guidance to mature and reach their full potential in the finest casks sourced from around the world," Paterson said.
"The Dalmore Decades opens doors to the world of luxury – every drop of liquid is a masterpiece of time. This collection is a memento of our 180-year history and each bottle marks a very special milestone and has a unique story to tell. If the last year has taught us anything, it is that life is to be enjoyed now and I hope the lucky collector will enjoy with those closest to them."
Each decanter – which is engraved with an exclusive set number – features a different and distinctive coloured stopper and the set comes with its own display pedestal.
"This intricate five piece collection is an artful depiction of The Dalmore's timeless excellence," Christopher Watt, president, Whyte & Mackay Americas said. "It represents 180 years of masterful whisky making and I'm proud to be part of The Dalmore Decades."
The sets will be available at prestigious retailers internationally including Harrods in London,  Le Bon Marché in France, Wally's Wine & Spirits in New York, the only  Dalmore Decades Collection available in the US and CDFG Hainan (CH).