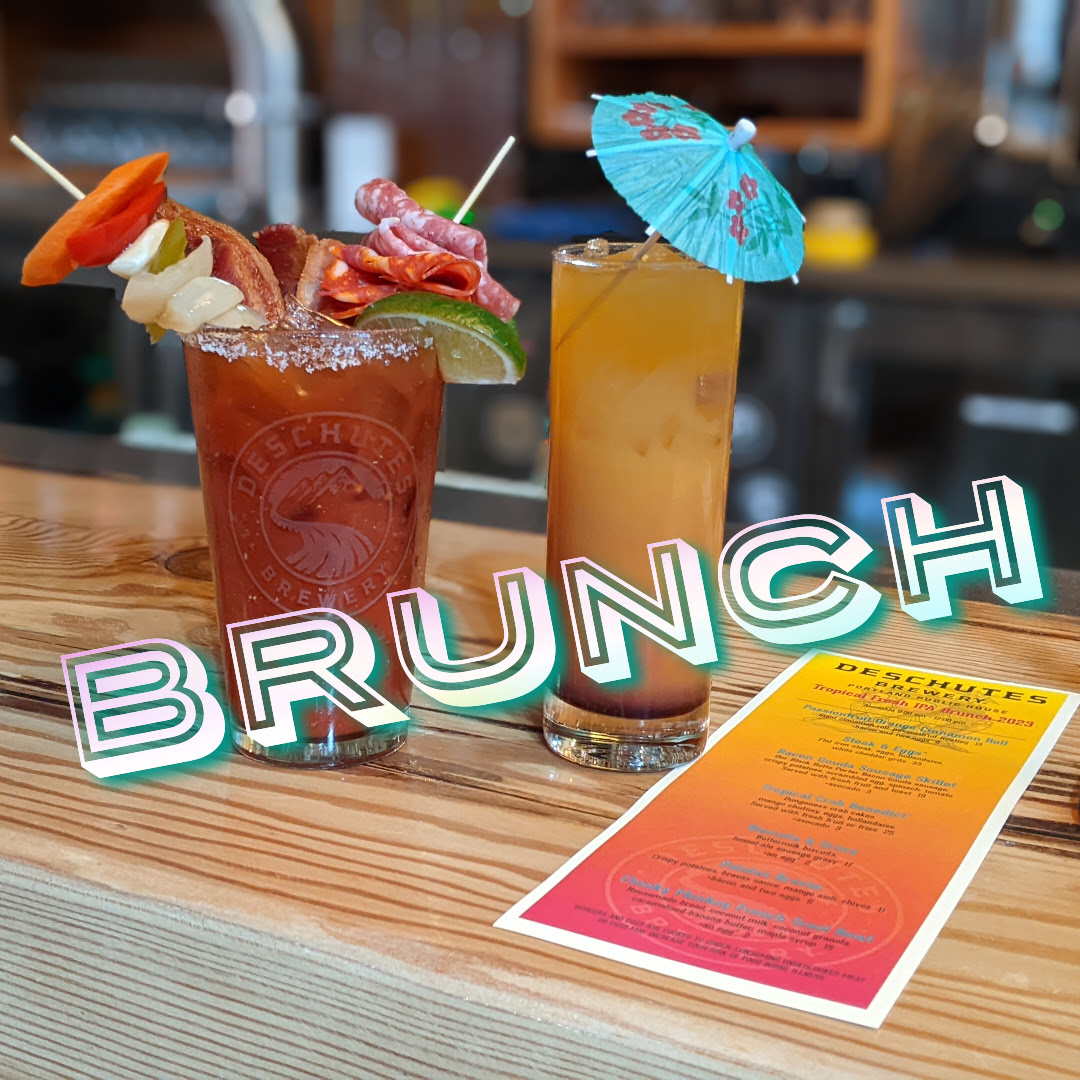 As the holiday season approaches, the Deschutes Brewery Portland Public House is making the season a bit more festive as it rolls out its 2023 Holiday Themed Brunches. This new brunch series kicks off this Saturday with The Abyss Brunch and continues with a new theme each Saturday through December 30, 2023.
In total, Deschutes Brewery Portland Public House will host six different holiday themed brunches each Saturday from 10:00am – 2:00pm. This weekly brunch series will make Saturday holiday shopping trips a bit more palatable. Plus, with all of the great shopping options in Portland's Pearl District, it'll be a great way to kick off your Saturday!
"We love celebrating special beers, like the Abyss, with brunch. Beer is a surprisingly delicious and underrated addition to breakfast, sweet or savory," said Jill Ramseier, Executive Chef at Deschutes Brewery. "This winter, we look forward to celebrating a whole series of themed brunches with you where we can enjoy the holiday season with loved ones over great beer and food."
Here's a rundown on each of the six upcoming brunches.
Saturday, November 25 – Abyss Brunch: On the day after Black Friday, immerse yourself in the deep, rich flavors of dark beer paired with a hearty breakfast. Experience the delightful synergy of Abyss beers with brunch classics.
Saturday, December 2 – Christmas Market Brunch: Enjoy a delicious meal while perusing a curated selection of local vendors' goods. Find the perfect gifts for your loved ones in a festive and relaxed atmosphere while supporting local artisans.
Saturday, December 9 – Ugly Sweater Brunch: Put on your quirkiest, most festive ugly sweater and bring the whole family for a fun-filled morning. After brunch, visit Santa and frost some ugly sweater cookies. Don't forget to participate in the Ugly Sweater Fun Run for some pre-brunch exercise!
Saturday, December 16 – Naughty or Nice Brunch: We don't mind if you're naughty, just be nice to your server and you'll be able to try a special selection of vintage Reserve beers on tap and rare special samplings of Reserve bottles.
Saturday, December 23 – Christmas Cookie Brunch: Enjoy a delightful family brunch while children engage in a Christmas cookie decoration party. It's a festive experience that everyone will cherish.
Saturday, December 30 – New Year's Eve Eve Brunch: Say goodbye to the year in style with our New Year's Eve Eve Brunch. Indulge in bottomless mimosas as you savor delectable brunch dishes. It's the perfect prelude to the grand New Year's celebrations ahead.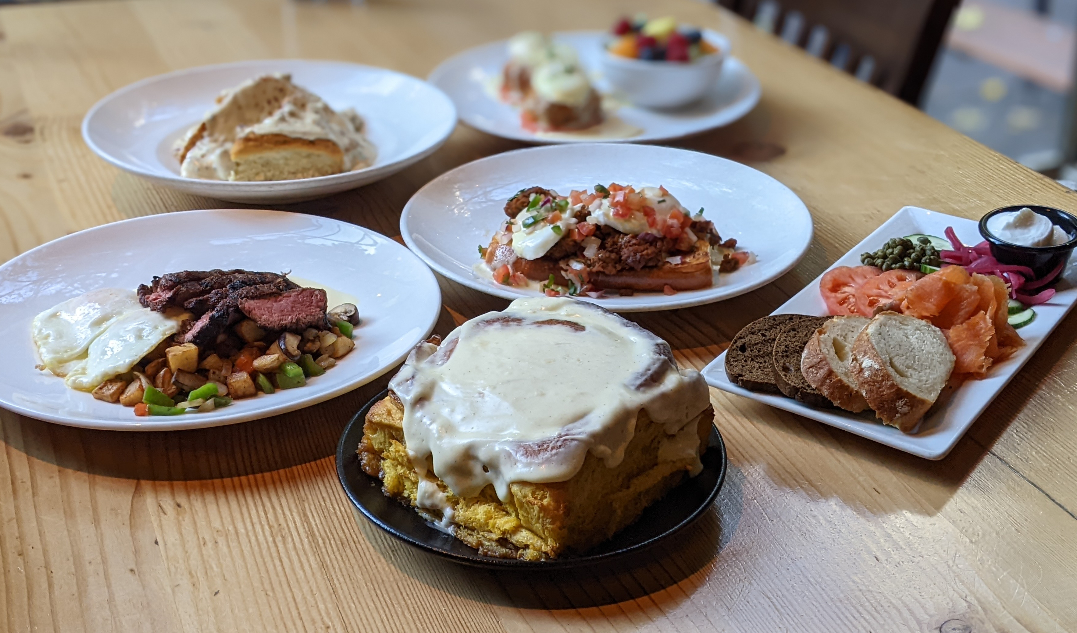 But this is not all that is happening at the Deschutes Brewery Portland Public House. Every Friday, Deschutes hosts its Fresh Squeezed Fridays with $5 Pints of Fresh Squeezed IPA. Also, bring in a new, unwrapped toy for the KGW Great Toy Drive and receive 10% off your tab through December 13th.
Deschutes Brewery Portland Public House
210 NW 11th Ave,
Portland, OR 97209
About The Author