Diageo showcased its line-up of Guinness dispense systems including Nitrosurge, MicroDraught as well as cans of its Guinness Cold Brew Coffee and Guinness Smooth, hinting that broader roll-outs of each are imminent.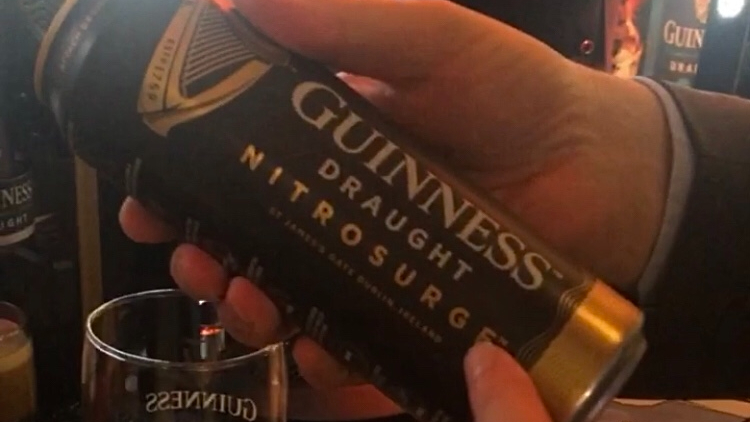 Diageo global head of beer, Baileys, Smirnoff and Captain Morgan Mark Sandys told db: "We saw a lot of people during the pandemic wanting a bit of home theatre. Lots of people began building their own home bars. With Guinness in particular, lots of people experimented with different ways of pouring it and trying to get better quality Guinness at home. That's what we are responding to with things like Nitrosurge."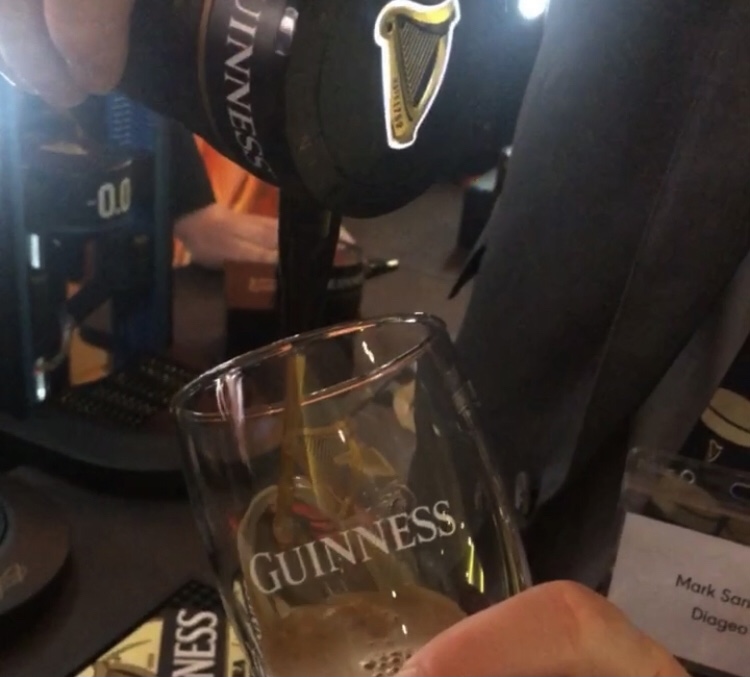 "Also, one of the trends we are seeing as people are moving more into mixed occasions to events where there wouldn't necessarily be a draught offering. Nitrosurge is getting Guinness to so many more of those places," he explained and demonstrated a two part pour with the USB-charged Nitrosurge cap fitted to one of the cans.
Sandys explained that many venues across casual dining were not equipped with cellars, or places that want outdoor bars or wedding venues could benefit from MicroDraught or Nitrosurge dispense.
"The set-up costs for cellaring are not so great, so this helps with all of that," said Sandys, adding: "If someone wanted a MicroDraught in their bar, we would come and install the machine for them and then we sell these cans which we will distribute to wholesalers in packs for the on-trade. Over here in the UK you will see these in the Friday's restaurant chain but already across Ireland we have about 1,400 of these in place – a lot of them dispensing Guinness 0.0."
Guinness 0.0, which was thwarted by controversy following its release in the UK, is set for a big push in the UK with the MicroDraught machines being one way to avoid contamination to the alcohol-free product.
"This has always been our way of dispensing Guinness 0.0 because you have always needed to do that as a single serve rather than lines because when you are handling a 0%-ABV product then you have got to be a lot more careful with alcohol and the risk of microbiological stock," said Sandys.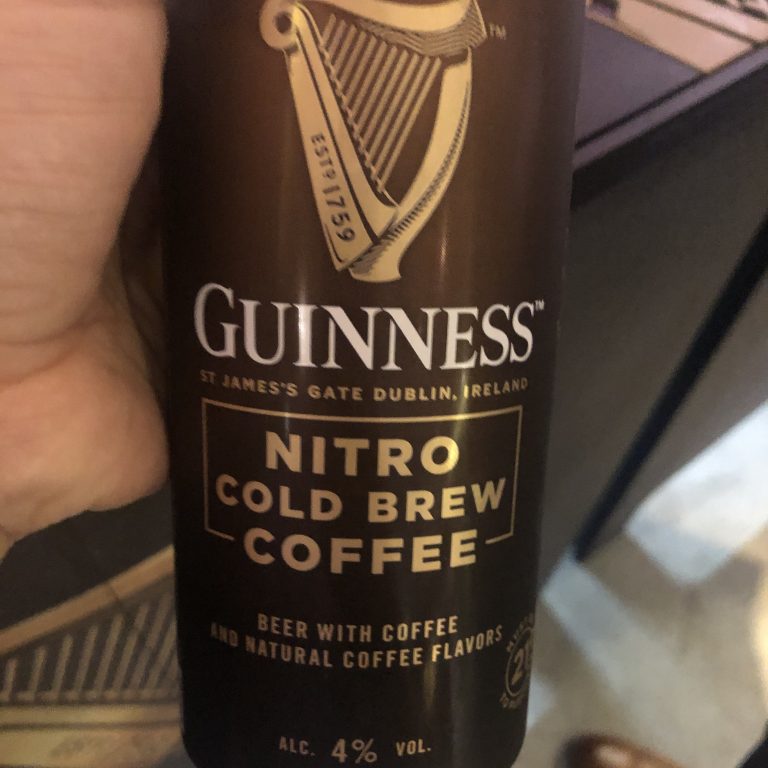 Additionally, Sandys revealed that Guinness Cold Brew Coffee, which is already widely available in cans in the US, could be set for a UK launch as early as next year, however that would be based on its performance stateside.
"It's not over here yet, if it continues doing well in the US then it will come to the UK next year," said Sandys, reminding: "It's a flavour profile that works really well with Guinness – the two flavours bounce off each other really well" and, although there are no plans to go anywhere else with it at the moment, if we decide to bring it anywhere soon – it will be the UK."
Lastly, the drinks giant highlighted how it was doing everything it could to continue to appeal to its African audience, this time by courting a younger demographic with its Smooth variant which has much less alcohol in it at 4.5%-ABV compared to its 7.5%-ABV Guinness counterpart available in Africa as well as a slightly sweeter flavour profile.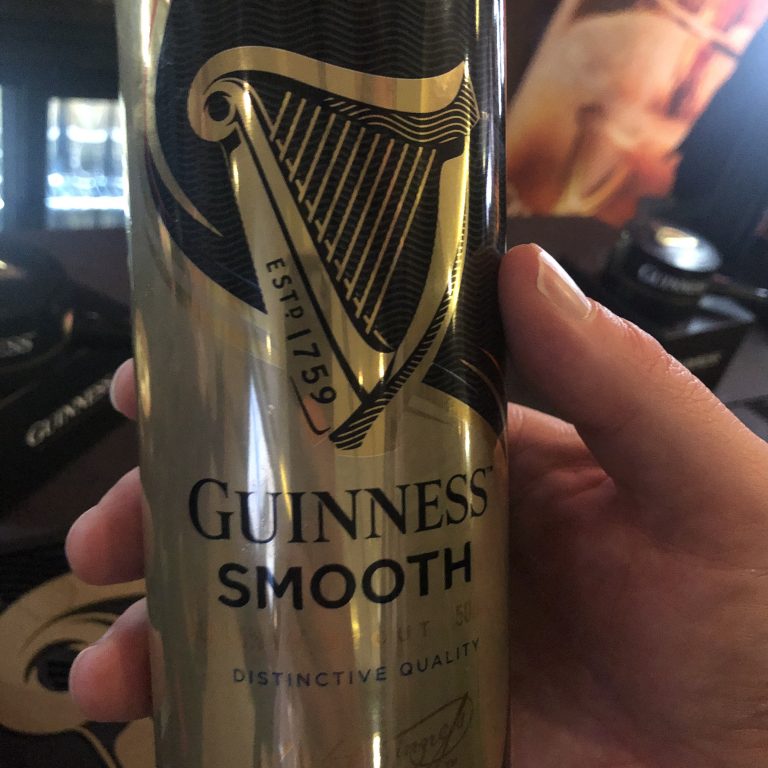 "The other goodie that we've got is a big play for us in Africa. We have now launched Guinness Smooth in six countries across Africa and this is a recruitment beer into becoming a Guinness drinker. It's lower ABV and it is a slightly sweeter stout," said Sandys, pointing out that "Guinness has been in Africa for 200 years and therefore there is always the risk of becoming 'my dad's brand'."
Diageo is no stranger to trialling new variants and brand and serve extensions for its Guinness brand, but while some make a play for a portion of the market it already exists within, not all are successful – giving a hat tip to previous incarnations such as Guinness Red – such is the loyalty of its consumers who wish for the brand to stay true to what they know and like.
Sandys reminded, however, that Diageo has not stood still with Guinness and will always be trialling new things. He explained that there will be a renewed interest in its alcohol-free variant and nothing will stop the Irish stout brand from constantly finding ways to improve and innovate based on the trends Diageo is seeing unfold.
"We have so many other things going on, particularly with the launch of Guinness 0.0 – that's going to be huge over here," he insisted, adding: "Really, it's about giving space to other innovations".