A series of some of the oldest negronis are now being served at a bar and restaurant in Clerkenwell, London.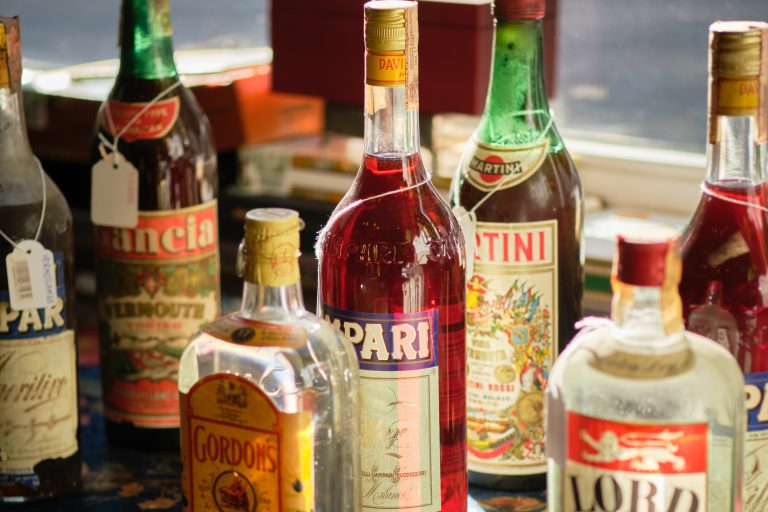 The restaurant and bar, named The Drunken Butler and owned by chef Yuma Hashemi is one of the few places globally where guests can travel back in time by sipping a negroni.
The selection of the oldest negronis came about after Hashemi ventured to Italy to bid on some of the oldest bottles of gin, vermouth, and bitters from the 50s, 70s and 80s. Now, in his venue, he has priced them at £32, £45 or £58 (depending on the blend of spirits guests go for), to create a unique variety of the oldest negronis available.
According to Hashemi, the selection of spirits pay respect to the negroni's history and gives other discerning classic cocktail fans a way to re-appreciate the drink that people have enjoyed through the ages.
Hashemi has dedicated years hunting down old bottles of gin, Campari and vermouth and has divided each into their respective centuries.
Hashemi said: "The first time I enjoyed a negroni was on a trip to Helsinki in 2016. Somewhere outside the city during winter, I visited a small bar. I asked the bartender to recommend a drink. He smiled and went to the back of the bar and poured a negroni straight from a barrel on the highest shelf, adding a twist of orange to finish the drink. He told me that he only serves negronis from the barrel to his friends and a small handful of his guests."
Hashemi added: "When you speak to a winemaker, you see their eyes sparkling, talking about the old wines in their cellars. Opening a wine from 30 years ago or older is always going to be a surprise. You tend to open the bottles a bit more carefully, so the cork stays intact. When you find a good bottle it is magical, the nose, the texture and the taste brings you back in time. A negroni has three ingredients, in equal parts, blended together and voila. If you like to travel back in time we've got three new vintages for you, 1980s, 1970s & 1950s."
Sales of the Campari brand were up 39.5% in the first six months of this year, according to Campari Group's H1 results with interest in the drink being bolstered by at-home cocktail making.
The boost, which was a 22.3% organic increase compared with the first half of 2019 had also been supported by actor Stanley Tucci's much-shared 3 minute Instagram video of him making a negroni at home during lockdown during April 2020 which went viral and enjoyed over a million views.