Vermouth brand Martini and photographer and film director Greg Williams have united to curate a photography series of friends reuniting.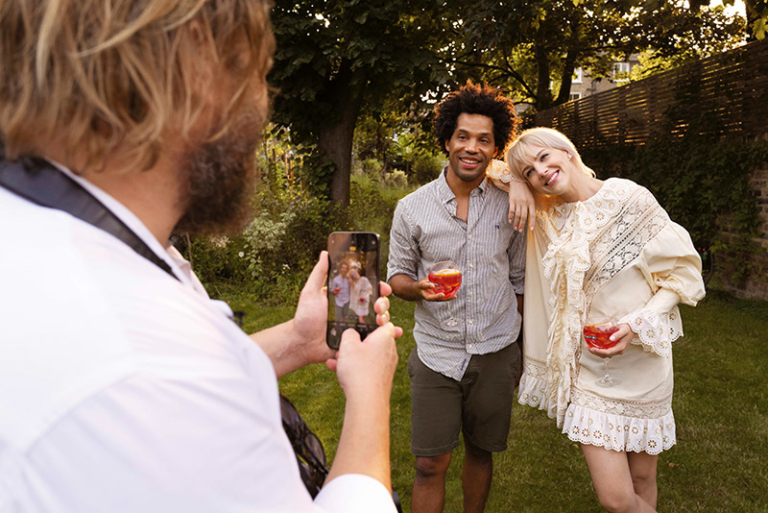 The Bacardi-owned brand along with Williams will showcase a the collaboration with a collection of photographs in celebration of friendship, featuring Williams' fashion model wife Eliza Cummings in a shoot centred around a typical Italian Aperitivo hour in the early evening with a group of friends catching up over cicchetti and enjoying Martini Fiero and tonic.
As part of the initiative, Williams has also created a video guide on how to capture unforgettable moments with friends using just a smartphone. The guide will be accessible via his and the Martini Instagram page.
"We've all missed meeting with friends over the past year but finally, as restrictions ease, we can now enjoy those incomparable face-to-face moments with the ones we love. Through our partnership with Greg Williams, we want people to celebrate reconnecting and help us capture this extraordinary moment in time," said Victoria Morris, vice president of Martini.
Greg Williams added: "You're most relaxed when you're with your closest friends and when you haven't seen those people for quite some time, the emotion and excitement can come through in an image that can be kept forever. I am excited to be curating a digital gallery of the best images and to see the joy as friends come together".
As part of curating the digital gallery, four people will have the opportunity to be photographed with their friends by Williams himself. For a chance to win, people can enter photographs of via Instagram using the hashtag #martinimoments.