German wine producer Eva Fricke will have her wines auctioned at Sotheby's London for the first time, set to make a whopping £3,000 per half-bottle.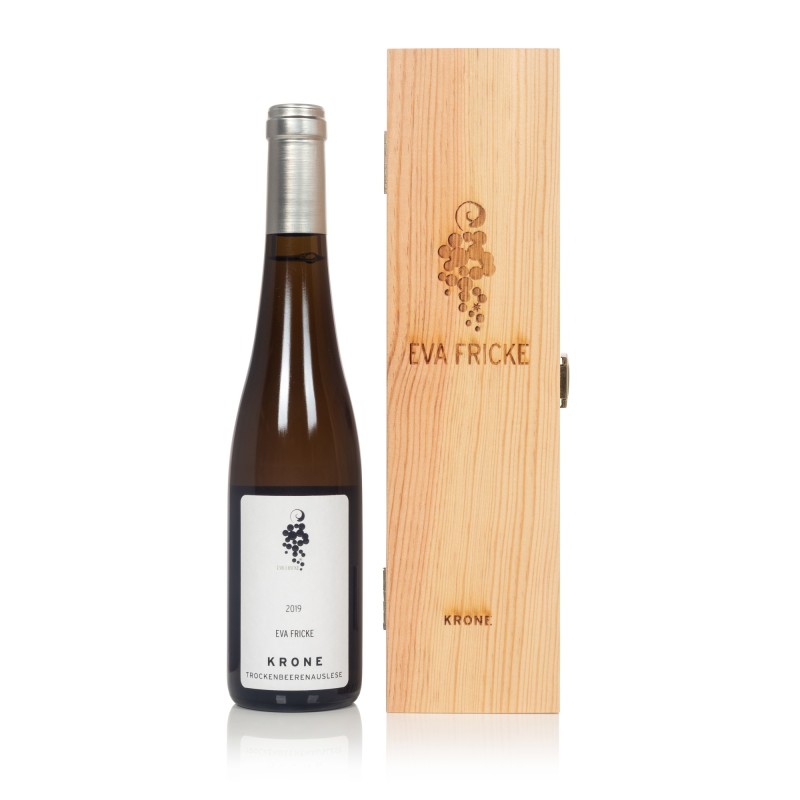 Eva Fricke Lorcher Krone Riesling Trockenbeerenauslese 2019 is Germany's first wine to score 100 points from the influential American publication The Wine Advocate. Fricke's offering secured the 100-point score last August.
Sotheby's London will auction a selection of the dry and sweet wines produced by Fricke for the first time, as reported by The Telegraph's wine correspondent Victoria Moore who broke this story.
Just 18 half bottles of Fricke's 100-pint scoring wine are in existence, all of which will be offered through Sotheby's. The half bottles are expected to go for between £2,000-£3,000 each. Fricke's other wines to appear in the auction include a magnum of the first wine made by Eva Fricke and a 99-point scoring Trockenbeerenauslese from the 2019 vintage.
Trockenbeerenauslese (TBA) is a full-bodied sweet wine characterised by an intense acidity, made form individually selected dried berries.
Fricke has been working full time on her solo project for ten years, after starting it in her spare time while winemaking at Leitz.
Fricke told The Telegraph's Victoria Moore: "The taste picture I had in mind was always riesling on slate. I saw the old stems [vines] and the slate and thought, 'Wow, this must be special, it has its own energy and I think the whole Lorch Valley has its own energy.'"
She added: "Germany was one of the most historical treasures more than 100 years ago, then we underwent the changes of industrialised farming. We shouldn't be making huge branded wines, we should create awareness for the treasures we have here. And that's how I understood my work, especially in the Rheingau."
Fricke's wines will be offered as part of Sotheby's 10 September London wine auction.
Looking to keep up with the latest fine wine news? Say hello to the newest Masters of Wine announced for 2021.