The Scottish distillery has released a 46-year-old single malt via new marketplace BlockBar, in its first foray into the world of non fungible tokens (NFTs)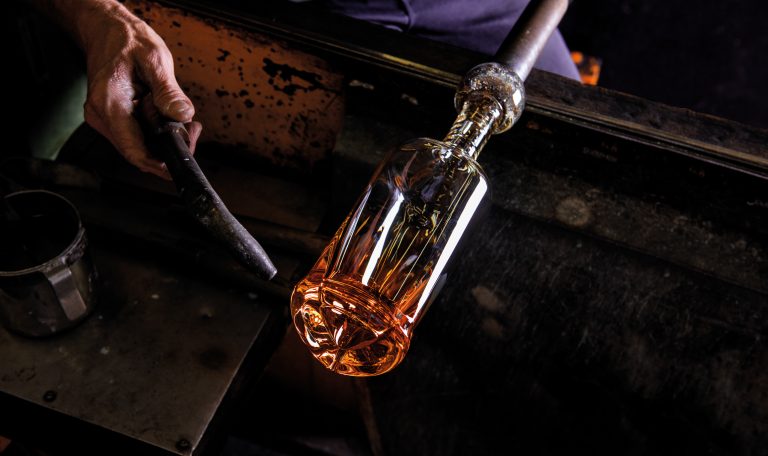 An exceptionally rare example of 1973 Glenfiddich, which has spent more than two decades in an Armagnac cask, has become the whisky brand's first exclusive non-fungible token (NFT) release.
Launched yesterday through new platform BlockBar, it marks the beginning of a series of 15 limited-edition Glenfiddich NFTs, and signifies the brand's official partnership with the new digital marketplace for luxury spirits.
Not heard of BlockBar? The company describes itself as being the world's first direct-to-consumer NFT platform for luxury wine and spirits. It aims to bridge the gap between physical and digital marketplaces, and products will be available on a first come, first served basis, with consumers able to buy the NFTs using Ethereum (ETH) or credit card.
Each token corresponds to a physical bottle of Glenfiddich 1973. The NFT serves as a digital receipt that verifies the buyer's ownership and the authenticity of the product.
The buyer can choose at any time to either resell or transfer the NFT through the BlockBar platform, or to redeem it for the physical version. BlockBar is responsible for storing the product and, upon request, delivering it to the buyer.
"BlockBar brings a heightened level of authenticity to our brand via its proprietary NFT platform and creates an elite club of distinguished collectors with whom we're excited to build long-term relationships," said Doug Bagley, chief commercial officer at William Grant & Sons.
Dov Falic, CEO of BlockBar said: "BlockBar values transparency, authenticity, and quality assurance, and our partnership with Glenfiddich, the pinnacle of high end spirits, is the perfect partner to mark the launch of our mission to bridge the physical and digital worlds of luxury."