Michelin-starred chef Gordon Ramsay has announced the launch of his own range of Italian wines, Gordon Ramsay Italian Collection, created in partnership with Benchmark Drinks and renowned winemaker Alberto Antonini.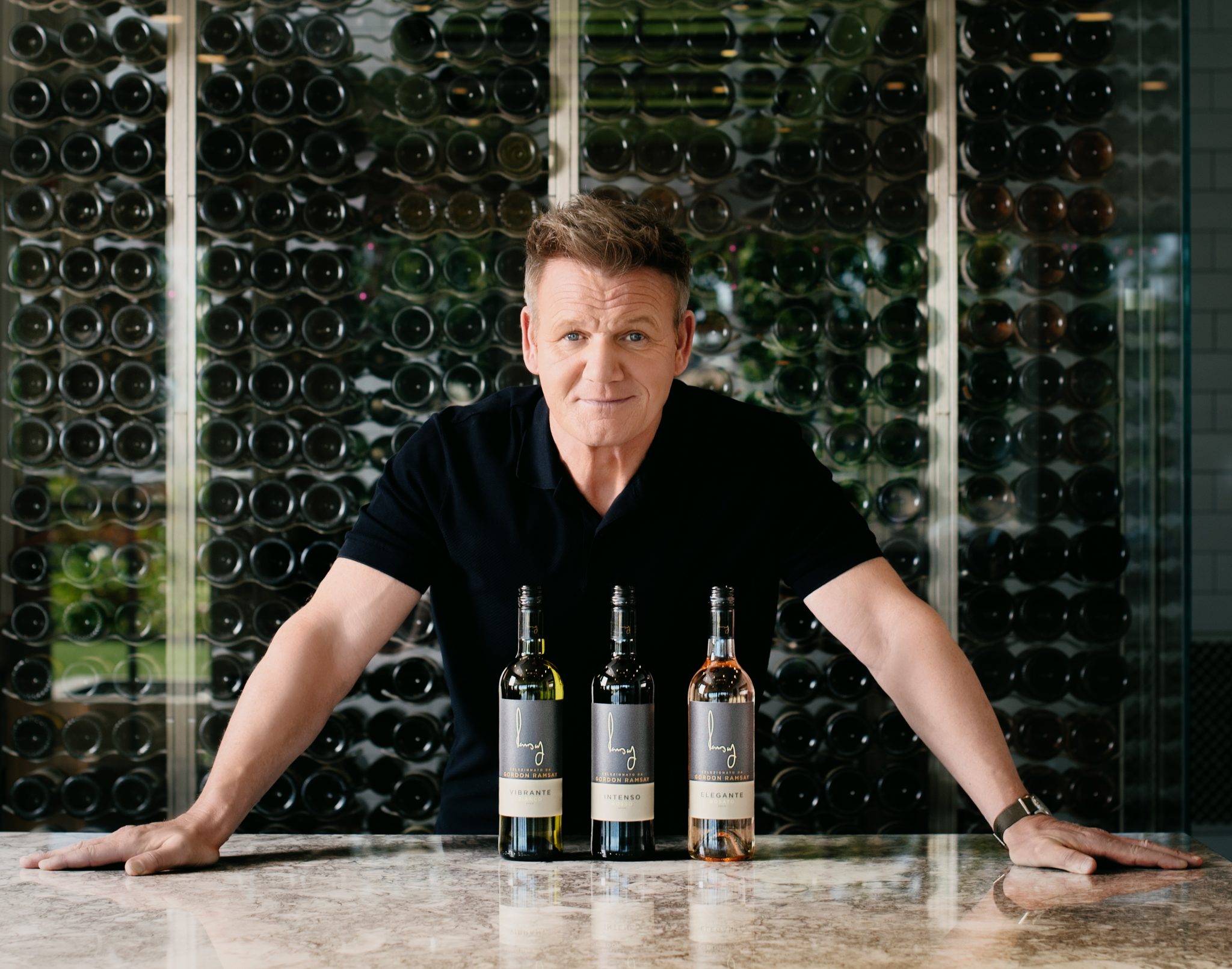 The collection comprises three wines: a red, white and rosé, and is available exclusively at Tesco or online via winedelivered.co.uk.
In development for years, Ramsay's Gordon Ramsay Italian Collection combines his natural passion with the "heart and soul" of Italian winemaking, made using ingredients the chef considers to be among the best Italy has to offer.
Gordon Ramsay said of the launch:
"Running a 3 Michelin star restaurant for over 20 years means I have had the joy of tasting some of  the finest wines in the world. Wine-making has always fascinated me; it's a magical process where  tradition, passion, and science are blended together and captured in one stunning bottle. Italy and  Italian wines have a special place in my heart, Tana and I have spent some incredibly happy times in  this amazing country and many of those moments were made even better by a beautiful glass of wine.  When it came to launching my own wine range, it was very important to set the same standards and  quality as I expect in my restaurants. It was a huge pleasure to collaborate on this project with Alberto  Antonini, one of Italy's greatest winemakers. I'm very proud of what we've created and hope food and  wine lovers across the UK love it as much as I do."
The collection sees Ramsay partner with renowned winemaker Alberto Antonini, whose reputation in contemporary winemaking rooted in a respect for tradition immediately struck a chord with the chef.
The pair made the unusual decision to blend fruit from two different Italian wine regions; Tuscany and Abruzzo, to achieve the precise flavour and style they desired.
Paul Schaafsma, Managing Director of Benchmark Drinks, said of the partnership between the two:
"Gordon and Alberto Antonini are a match made in heaven; they each strive to create top quality  products in their own fields and together they've blended a beautiful collection of wines. We're  delighted to have partnered with them."
Here are the three wines that make up the Gordon Ramsay Italian Collection.
Intenso Rosso 2020
"A vibrant ruby red in colour with aromas of fresh redcurrant, blackberry and  a touch of flint. This wine has depth and texture on the palate with approachable tannins and a soft and succulent finish. Perfect to pair with grilled Tuscan steak or a rich tomato ragu."
Vibrante Bianco 2020
"Pale straw in colour with notes of white flowers and aromas of fresh green  apple and white peach. This wine is vibrant and juicy on the palate. It has a refreshing acidity with a long mineral finish and can be enjoyed with seafood risotto or a fresh caprese salad."
Elegante Rosato 2020
"Pale pink in colour with fresh red cherry aromas. This wine has a fragrant  floral palate with gentle tannins and an elegant finish. The perfect accompaniment to chicken  cacciatore, a freshly roasted vegetable fettuccine or simply chilled as an aperitivo."
The Gordon Ramsay Italian Collection range will be available with an RRP of £10 in Tesco and online at winedelivered.co.uk.
Read More: Top 10 influential wine consultants.