The Kardashian sister's sell-out Tequila brand finally lands on UK shores, with exclusive distribution by The Bottle Club.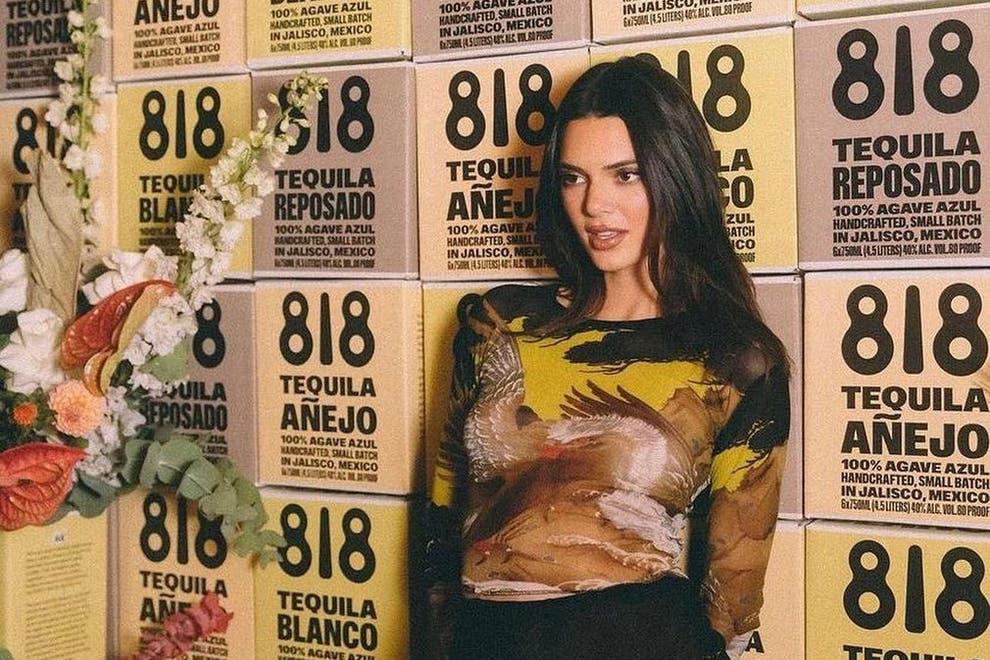 UK drinkers will become the first outside of the US to sample Kendall Jenner's 818 Tequila, as the spirit is now available in the UK market.
Said to be named after Jenner's Calabasas zip-code, 818 Tequila Blanco is available for £64.99 via wholesaler The Bottle Club, which launched in 2018 to discover "new artisan producers".
Other celebrity brands supplied by the distributor include Rita Ora's Prospero Tequila and Dwayne 'The Rock' Johnson's Tremana Tequila. Outside of the Tequila category, the distributor's extensive A-List stock includes: Connor McGregor's Proper No Twelve Whiskey; Bob Dylan X Heaven's Door Whiskey; Ryan Reynold's Aviation Gin; Lenny Kravitz X Dom Perignon; Skepta and Havana Club.
818 Tequila, which launched in May, selling out just four hours after its launch, is hand crafted in small batches using agave harvested in Jalisco before being cooked in brick ovens and aged in French oak barrels.
Jenner's brand recently ramped up its sustainability efforts by partnering with non-profit organisation Sacred, through which the brand will help build structures for the communities that produce its agave spirits. The move follows a barrage of criticism over the model's 'cultural appropriation' in appearing to dress like Mexican jimadores in the advertising campaign for her Tequila.
The range features three bottlings: 818 Tequila Blanco, 818 Tequila Reposado and 818 Tequila Añejo. Jenner's creations were endorsed by sister Kim Kardashian when she commented on Instagram: "So proud of you! I wasn't a drinker until I tried 818. Tequila shots all day!!"