A bartender was left baffled after being approached by a man who asked him to phone the police after spotting what a group of men in the bar were wearing.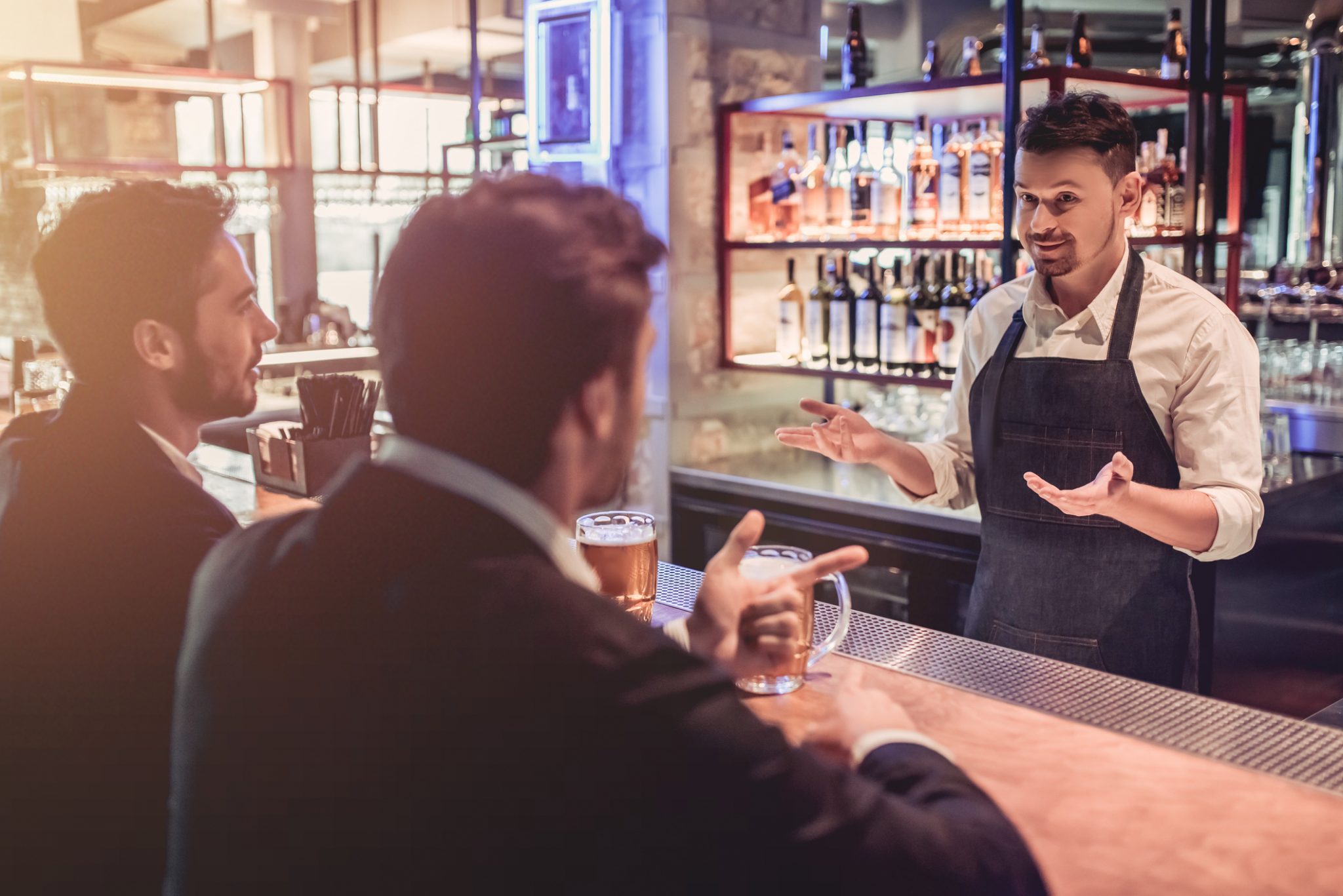 A Liverpool bartender was put in an altogether unusual situation recently when a patron of the venue he was working at approached him and asked him to phone the police.
Yet the reason for the call was not that a fight had broken out, but that the man in question had taken issue with the attire of some fellow bar-goers. Justin Quine, a manager at On Point cocktail bar on Victoria Street in the city, was asked by the man to phone the police as the group "looked chavvy", and thus he needed to "get them out and call the police".
Upon being asked if there was a specific reason for the request to remove the group, the man in question reportedly said "no I just don't like the way they are dressed."
Taking to social media to share his story, Justin Quine wrote:
"So last night a group of lads, mid 20s, come into the bar and asked if there was door staff on and are they ok to wear their trainers.
"We said that we don't have a dress code people are free to dress as they please, so seconds later a guy comes to us in the bar and said "call the police now" .. we asked why and his response was "them four lads look chavvy and you need to get them out and call the police".
"We again asked if there was any reason why he felt the need for the police and he said "no I just don't like the way they are dressed."
Justin continued:
"We as a venue are completely inclusive to ALL! We have staff on the floor all the time ensuring our customers are safe and in the time we have been open we have not once had any trouble at On Point.
"The four lads came in to have a drink the same as everybody else they chatted to some of our elderly customers and they took photos with our Drag DJ and had a really good time.
"They were polite to staff and were completely oblivious to the guy insisting that the police were called to arrest them."
In the end, staff asked the man making the complaint to leave the venue, as he was the one "creating the problem".
Read More: A waiter was left £3,300 in tips after a homophobic note was left on their receipt.