Two Masters of Wine are gearing up to tackle climate change with the charity sale of a unique set of English wines.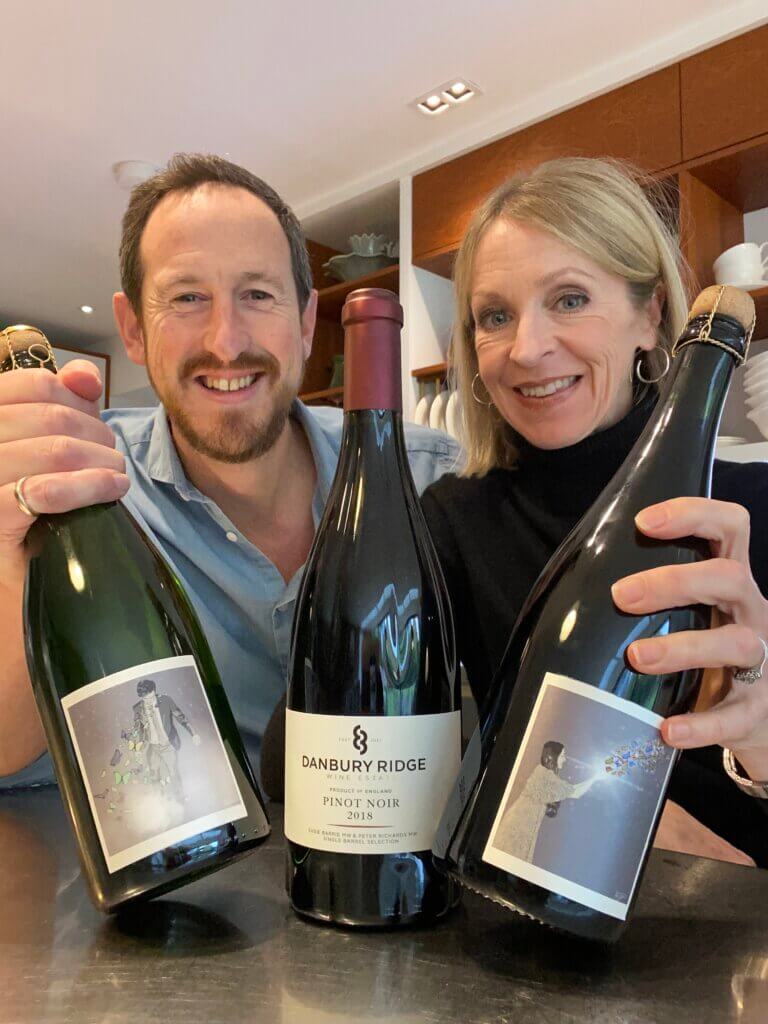 Married MWs Susie Barrie and Peter Richards launched their Big English Wine Adventure back in 2016. Their first wine was a traditional method sparkling Blanc de Blancs in conjunction with Hampshire winery Hattingley Valley.
They've since added a 2017 Meunier/Chardonnay sparkling blend and a 2018 red Pinot Noir made in collaboration with new producer Danbury Ridge in Essex.
The wines being sold to raise money for charity are set to go on sale on Thursday 25 November during an Instagram Live video with The Wine Society at 5:30pm GMT. They will also go live on the Hattingley Valley website at the same time. All profits will be going to the Marine Conservation Society.
The charity partner for the project was chosen as part of a public competition run over 5 years. The Marine Conservation Society is a UK-based charity working to protect and restore the sea and its vital ecosystems, tackling issues from plastic pollution to over-fishing and habitat destruction.
Up to 35 times more CO2 is thought to be absorbed by seagrass than rainforests. During COP26 the Marine Conservation Society highlighted the role of 'blue carbon', or carbon stored in the ocean.
"We're proud to be working with the Marine Conservation Society," says Barrie.  "English wine may have benefitted in some regards from climate change but that's a tiny silver lining in the context of what is a monumental existential threat. This charity is doing fantastic work to protect our seas and tackle the climate crisis. So everyone's support in buying these wines will be invaluable."
Just 250 bottles  (one barrel) of the Pinot are up for sale. The sparkling wines sport bespoke labels designed by street artist Hendog, and  are branded 'Hope & Glory', a name nominated by the public.