Californian winemakers are venturing into other premium beverages, showing that the Napa Valley has more to offer than just its viticulture.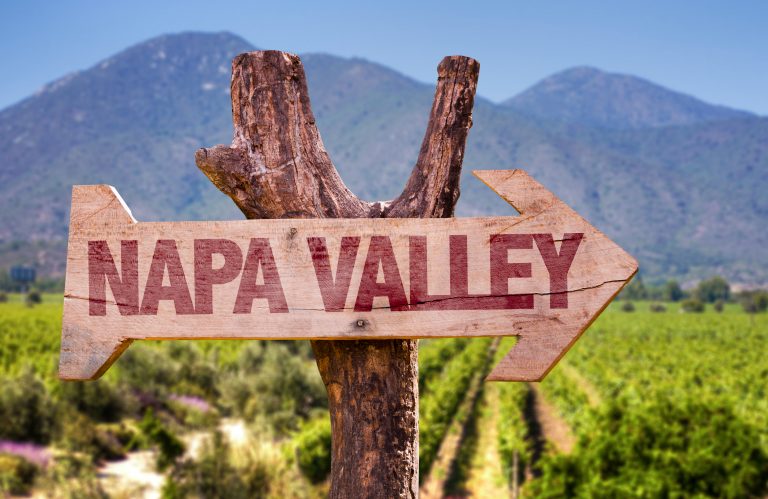 According to reports in the Napa Valley Register, winemakers from Treasury Wine Estates, David Arthur Vineyards, Daylight Wines & Spirits and E & J Gallo have all successfully diversified their offer into other drinks categories, giving rise to the view that Napa's good terroir and local palates are not solely focused on wine.
Treasury Wine Estates director of technical viticulture, sustainability and research, Will Drayton,  who is also a co-creator of Sawhorse Ciders which he began with friends while studying at UC Davis, is one such category-traverser.
The cider business, which was recently documented  in the register was a good way for the wine-savvy friends to diversify after realising Napa offered an abundance of orchards as well as vineyards, detailing how Spring Mountain, Oakville, Carneros and Howell Mountain were their favourite picking spots.
Drayton explained: "We were excited about dealing with a different fruit. There are some really cool orchards with five or 10 or 50 trees all over the place, and people don't know what to do with them. This was a good way for us to explore those corners of Napa and try our hand at something different," after all, he reminded: "We deal with grapes all day, every day."
According to Drayton, apples can capture the same terroir that winemakers are constantly talking about, giving each specific cider a sense of place.
"Virtually none of these orchards are irrigated, and many have big, established trees that have been there for multiple generations, so it is kind of like making wine from old vines. They have a bunch of sugars and enzymes and acids and other components in there that we don't normally have with wine, so the balance is a little bit trickier. With wine, you know what the rules of the road are, and with cider, you have a new set of parameters of what is important," he explained.
Also diversifying his skillset is winemaker for David Arthur Vineyards Nile Zacherle, who is also the co-founder of Mad Fritz Brewing. Zacherle described how "after two decades of making wine, the idea was to approach beer with more of a winemaker lens. I want people to think about beer on a different level. I think the challenge is getting people to look at beer differently and to be a little bit more open minded".
Mad Fritz has 14 different varieties available, including: "The King and the Frogs" a 60%-ABV malted spelt beer with a recipe dating back to the 13th century which, according to Zacherle, has served well to remind people that beer can be complex, transportative and layered with nostalgia:
"These are time machine beers that take you back in time with ingredients that add a whole other dimension of flavours. That is the journey – exploring all the flavours and dynamics and layers of beer that these different origins can provide, not just producing something that people want or think they want," said Zacherle.
Over in Sonoma, Daylight Wine and Spirits co-founder Andy Wahl has also expanded beyond wine with the brand Ammunition which crosses into the Bourbon and rye whiskey categories.
Wahl described how "after going to a lot of different wine dinners" people might "start with wine" but would "end up drinking Bourbon together at the end of the night at the bars, so it was sort of a progression."
The Ammunition Bourbon and rye whiskey are both finished in barrels used for Ammunition wines and, reportedly, Wahl struck upon the idea one night after switching from Pinot to whiskey without cleaning his glass and noticed the potential to use this byproduct as an asset for whiskey production.
"I immediately noticed how it changed the colour of the whiskey, and it was a bit more aromatic," said Wahl, revealing that he uses three-to-four-year-old barrels to give the whiskey a berry flavour.
"From a making standpoint, there is no doubt wine is way more fun … especially here in Napa and Sonoma," said. Wahl. "There is this affinity of, 'Oh, you're a winemaker, what vineyards do you have?' but when I make whiskey, you don't ask about my cornfields."
California Brandy House and its labels, Argonaut and Germain-Robin also, similarly, thrive on its parent company, E. & J. Gallo winery. It all began when Gallo reportedly acquired a bunch of grapes below their premium cabernet standards, but rather than getting rid of these grapes, according to Germain-Robin's lead blender and distiller David Warter, the wines were simply laid down for a while.
"We have laid down all sorts of different things," said Warter, adding that the set-aside wines were eventually distilled and resulted in 20-plus year old bases for the California Brandy House products, reminding that California has far more to offer drinks lovers, even when the harvests are tough. After all, it isn't just the skills that are transferable.