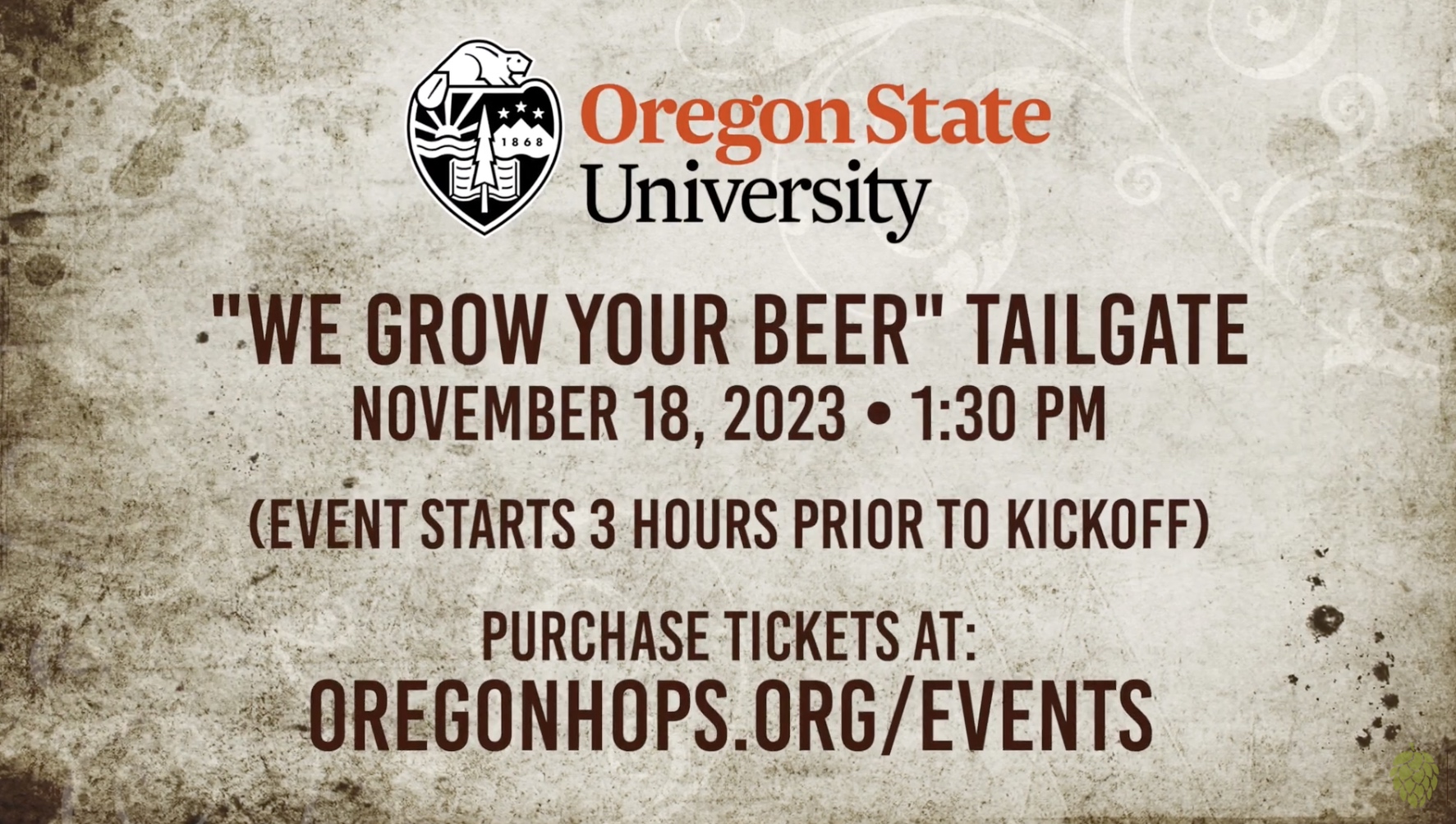 Football excitement is growing this season in Corvallis as the Oregon State Beavers play its final season in the PAC 12. And this weekend will be a big one as the #5 ranked Washington Huskies roll into Corvallis on Saturday, November 18th to take on the #10 ranked Oregon State Beavers. There will be a lot riding on this game as it will be televised nationally on ABC when kickoff takes place at 4:30pm.
But this final PAC 12 matchup between the two schools in not the only matchup in Corvallis on Saturday. The Oregon Hop Commission along with the Oregon State University Department Of Food Science & Technology for the We Grow Your Beer Tailgater.
Five Oregon hop farms have collaborated with four exceptional Oregon breweries to brew beers during the month of October at the at Oregon State University's state-of-the-art Pilot Brewery that's located on campus. Now the beers are ready for public consumption and the winner will have bragging rights for one year! And the easiest way to sample these four beers is on Saturday at the We Grow Your Beer Tailgater.

We Grow Your Beer Tailgater Collaborations:
Coleman Agriculture with Fort George Brewery
Fobert Farms with Deschutes Brewery
Leavy Farm and B&D Farms with Oregon Trail Brewery
McKay Agriculture with Worthy Brewing Company
All four beers will be served on Saturday in Corvallis at the Oregon Hop Growers Commission sponsored tailgate event that takes place from 1:30 – 4:30pm.
The competition has taken the past few years off, as it was last held in 2019. Now four years later, Coleman Agriculture will be defending its title with an IPA brewed in collaboration with Fort George Brewery.
Last month the Coleman Agriculture crew worked with Michal Frankowicz, lead brewer at Fort George Brewing on its.Hop Dam(n) IPA. This new IPA features the classic trinity of Oregon Hops selected from Coleman's various farms spanning the Willamette Valley; Citra hops from its Alluvial Farm in Independence, Simcoe hops from Homeplace Farm in St. Paul, and Mosaic hops from its Mt Angel Farm.
Tickets to the We Grow Your Beer Tailgater are currently on sale for $30 each. Beyond sampling these four beers and catered food, attendees will also be able to learn about the hop and barley research being conducted at Oregon State University. Advance tickets can be purchase by clicking here. Walk-ins will also be welcome.
OSU We Grow Your Beer Tailgater
100 Wiegand Hall
3051 SW Campus Way
Corvallis, OR
About The Author