The Packaging of Premium & Luxury Drinks (PLD) Paris event returns in January 2022 and will focus on sustainability and innovation.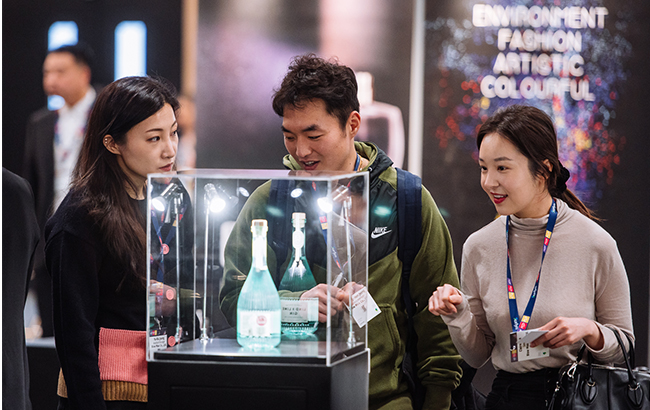 Organised by Easyfairs, the show will be held at Paris Expo Porte de Versailles on 19 and 20 January next year, after it was initially postponed from June 2020 due to the pandemic.
The fair is held alongside the Aerosol & Dispensing Forum (ADF) and the Packaging of Perfume, Cosmetics & Design (PCD).
Together, the events will welcome 650 international exhibitors. The shows, which are free to attend, will feature conference and roundtables with leading packaging experts.
Josh Brook, event director of the three shows, said: "ADF & PCD and PLD Paris offers an absolute focus on innovation and provides a vision of the future of packaging for everyone. Targeting the niche markets of beauty, aerosols and dispensing, and since 2020, premium beverages, it is the benchmark event in packaging."
According to Christelle Anya, community and content director of ADF & PCD, and PLD Paris, the events will focus on 'eco-responsibility' as one of the main themes, addressing the latest trends in design, production, digitalisation, e-commerce, sampling, refill and 3D printing.
Anya said the highlights of the events will be the ADF & PCD and PLD Innovation Awards ceremonies. The 2022 event will mark the first in-person PLD Innovation Awards, which rewards the most outstanding packaging of the year.
New additions to the 2022 show include a new gallery dedicated to the awards, as well as improving networking areas such as the VIP lounge, cocktail bar and Champagne bar.
Brooks said: "The event has a friendly atmosphere, which facilitates connections and networking. It is held in Paris, the world's capital for luxury and beauty, so it is close to the brands. Decision makers in marketing, packaging and purchasing do not miss this event, which takes place right on their doorstep."
Furthermore, the events will incorporate a digital element with webinars available to view before the shows.
Brooks added: "We see great willingness on the part of both suppliers and brands to return to events and to meet face-to-face again. So the feeling is quite positive, quite confident, and we look forward to bringing this community together again in January."