Rosé wine producers in southern France are assessing the scale of the damage caused by "devastating" Provence wildfires that began last week, as thousands of people were forced to evacuate their homes. An estimated 73 wineries have been affected.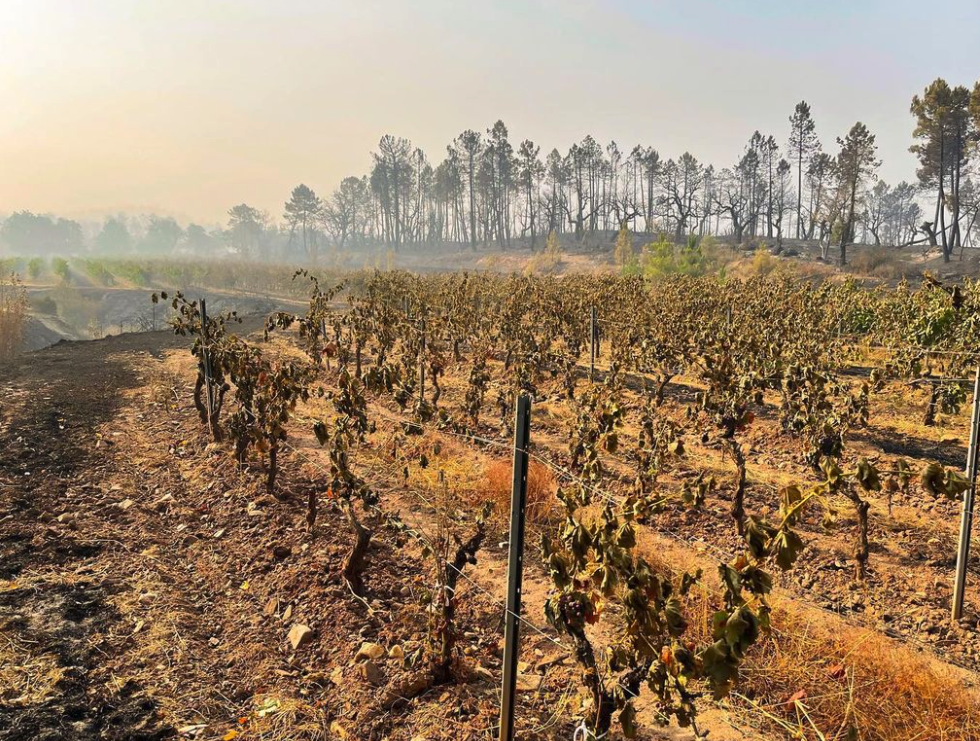 Having broken out in the Var region near the French Riviera, the wildfire ripped through southern France aided by strong winds, hitting major producers such as Domaine Mirabeau. In an open letter published by db, co-founder Stephen Cronk spoke of the "heartbreaking" impact of the devastation caused by the blaze.
"While we are still taking in the magnitude of what has happened, we hope this will serve as a further wakeup call that climate change means that these types of events will be more frequent and more devastating to all of us," he wrote.
Now, producers are beginning the arduous and unenviable process of assessing the damage caused by the wildfire.
The National Federation of Agricultural Workers' Unions said last week that it estimated 73 wineries had been affected. "There are three vineyards close to us which have been completely destroyed, it's truly devastating," Stephen Cronk told the BBC. "Personally, it's heartbreaking. We've been hit by two 'once-in-a-generation' frosts, and now comes the worst forest fire in decades."
The wildfires in southern France's rosé-producing region provide further issues for what was already anticipated to go down as one of the worst harvests in the nation's history.
Severe Spring frosts wrought havoc with vines and heavy summer rainfall lead to producers facing issues with mildew. France's agriculture ministry said earlier this month that this year's yield will be "historically low". It is thought that the production levels will drop to one of the lowest in history.
"For now, it looks like the yield will be comparable to that of 1977, a year when the the vine harvest was reduced by both destructive frost and summer downpours," the agriculture ministry said.
To read Stephen Cronk's open letter on the issues Domaine Mirabeau has faced in the wake of the blaze, click here.