Grammy Award-winning rapper T-Pain has come out with a new cocktail book, Can I Mix You a Drink?, and one recipe in particular brings together a surprising mix of ingredients.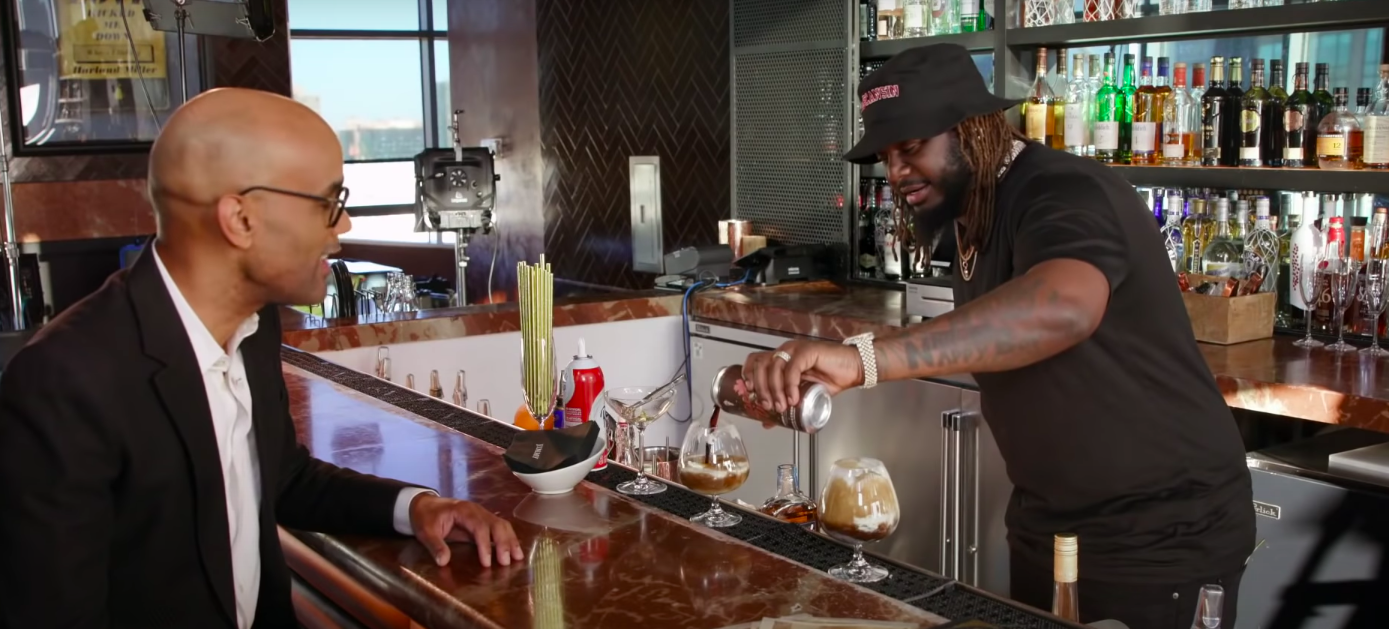 The rapper is no stranger to a strong drink, having released and featured on hit songs including 'Bartender', 'Blame It (On the Alcohol)', and the song from which his new cocktail book gets its name, 'Buy U a Drank'.
But this is the first time the Florida-born record producer has made his way into the publishing game.
His new book is a collaboration with mixologist Maxwell Britten, former bar director at the James Beard Award-winning Maison Premiere cocktail bar in Brooklyn. Each drink in the 144-pager is inspired by an element of T-Pain's life and career. And of all 50 recipes, there are certainly some wacky ones in there.
'Soul on Fire', for example, requires the creation of a home-made cinnamon syrup, which requires routine stirring over a 48 hour period. Not exactly a quick one to rustle up for party guests.
But one of the strangest drinks of all comes in the form of an ice cream beer float. The rapper appeared on CBS Sunday Morning to show off the new recipe, which combines beer, ice cream, Bourbon and cinnamon schnapps. And if this wasn't enough, the recipe, called 5 o'clock after one of his hit songs, also calls for whipped cream and gold flakes to top it all off. Surprising, seeing as the rapper himself doesn't even like whipped cream…
"This whole drink is just an excuse to eat ice cream," T-Pain said in his CBS interview.
While many fans of the artist's music have been going crazy for the book online, some are less than impressed. One customer left a two-star Amazon review, complaining that the drinks were both too expensive and overly time consuming.
They wrote: "It was way too much to make a drink. Even had one that required gold flaks. I mean I just want to mix up some drinks not spend 100$ Per drink. This is harder than Gordon Ramsey cooking course."
The singer somewhat agrees. When asked about the 48 hour stirring process involved in one recipe, he commented: "Yeah, you got to really want these drinks, man."
T-Pain is not the first rapper to come out with an alcoholic invention. Singer Cardi B has created her own boozy whipped cream called 'Whipshots', with the product expected to hit shelves in December. Read more on that here.