Shangri-La Singapore is hosting its inaugural Festival of Wines from 7 to 12 September 2021, offering a host of wine events with the opportunity to sample a collection of more than 50 prized wine from around the world.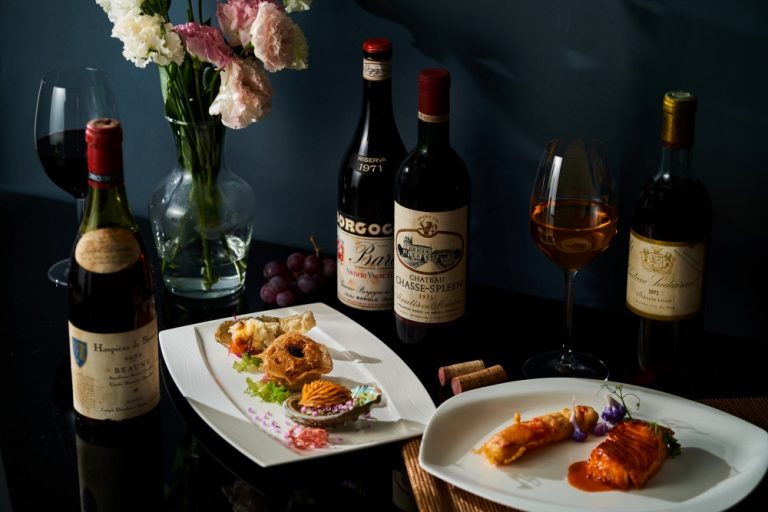 Following the success of the iconic wine dinners held in past years, the Shangri-La Singapore hotel has introduced a new format named Festival of Wines this year, featuring a variety of world-class wines alongside gourmet food pairings.
Led by award-winning head sommelier Britt Ng, the event will present three gourmet wine lunches, six luxury wine dinners, and a limited-time grower Champagne showcase, with the festival culminating in an alfresco beachside barbecue dinner at Shangri-La Rasa Sentosa, Singapore.
Kicking off the inaugural Festival of Wines will be Waterfall Ristorante Italiano serving four hidden gems from Gaja's three wine estates in Montalcino, Bolgheri and Barbaresco, alongside a four-course set menu. This will be followed by a special lunch and dinner menu at Origin Grill that highlights the unveiling of Dom Pérignon Rosé Vintage 2006. Other exciting wine pairing menus include "Almaviva and Cantonese Classics Wine Dinner", "Antinori Family Wine Lunch" and "Grower Champagnes Unite".
On 11 September, The 1971 wine dinner will be held in tribute to Shangri-La Singapore and Shang Palace as they both celebrate their 50th anniversaries this year. In an event as rare as the wines served, there will be seven 50-year-old vintage 1971 wines from France and Italy, paired with signature Cantonese cuisine from Shang Palace.
The rare wines featured include Misserey et Frére, Vosne-Romanée from Burgundy, which goes with one of executive chef Mok Kit Keung's iconic dishes; deep-fried boneless chicken wing filled with bird's nest and fresh crab meat.
A 1971 Borgogno, Barolo from Piedmont, Italy will be matched with a grilled Australian prime Wagyu beef tenderloin. The medium-bodied red wine was purposely picked for its ability to complement the meat and its accompaniments of Yunnan yellow mushroom and black truffle sauce.
Tickets are available now from the Shangri-La Singapore's website.