Auction house Sotheby's will present "The Art of Living: Legendary Wines from the Cellar of Pierre Chen" in the Hong Kong Autumn sale series on 9 October 2021. The sale will offer more than 360 lots of fine wines from prominent art collector Pierre Chen's cellar.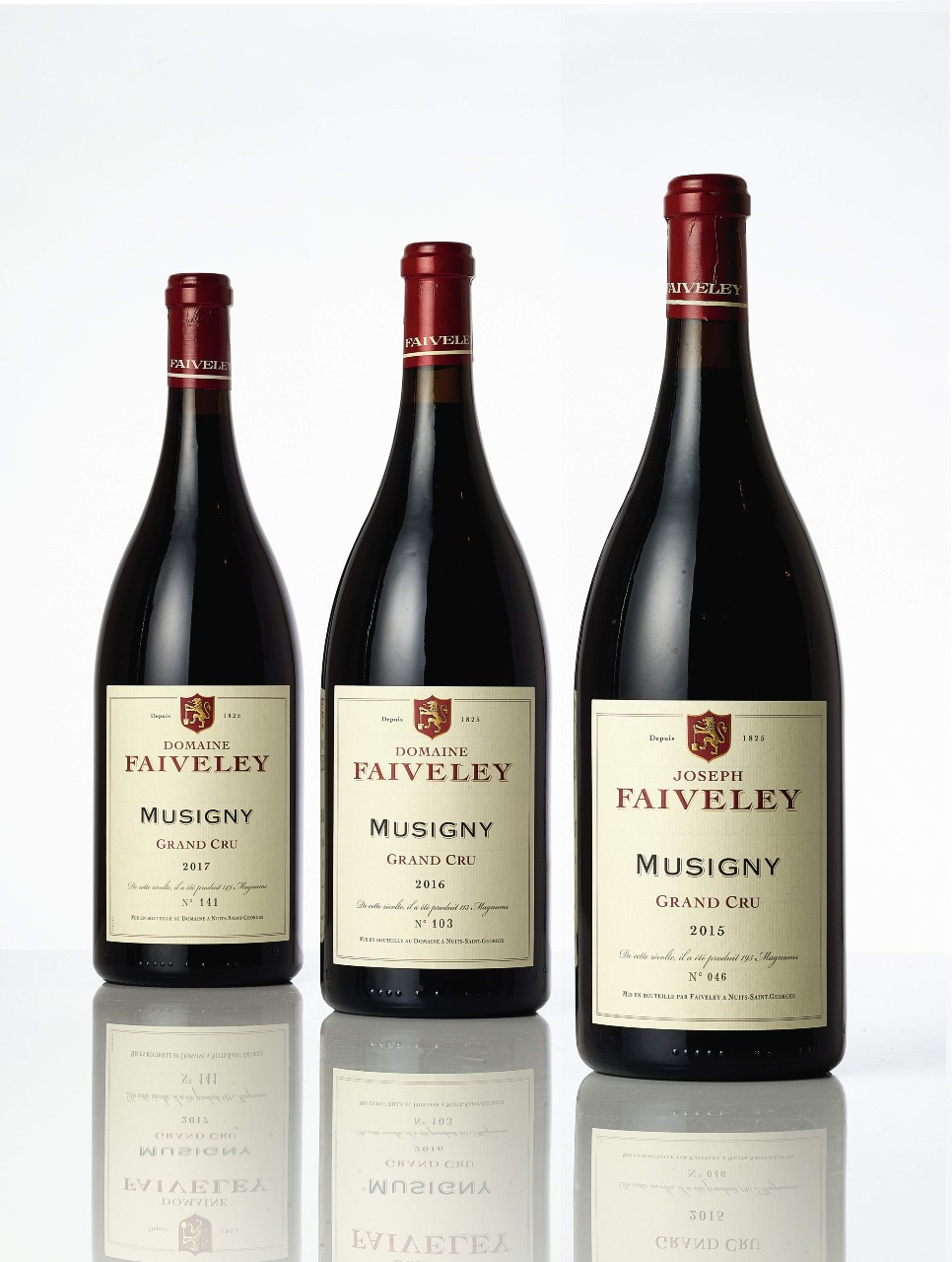 The sale features fine wines from Bordeaux, Burgundy and beyond, estimated in excess of HK$88 million, which makes it the second highest estimated single-owner wine sale in Asia.
Chen's extraordinary collection of wines, amassed over thirty years, is further distinguished by Magnums of Faiveley Musigny in vintages spanning 2015 to 2017, produced from Chen's own vineyard in Burgundy and here making their debut appearance at auction.
The auction also features all the expressions of Dom Pérignon, including Oenothèque vintages and Dom Pérignon P3, to red and white Burgundy featuring an array of Grands Crus from the most revered producers such as Leroy, Faiveley, Dujac, Ponsot and Jayer, the latter with vintages of Cros Parantoux fanning out over the decades and mostly in Magnums spanning 1978 to 1999.
"The act of collecting wine is only a small part of the fun, but having the true passion to enjoy them is the key." Just like art, this thoughtfully curated collection of some of the world's rarest wines narrates Chen's life. Each bottle tells of a remarkable moment cherished by Chen, whether the first time he stepped upon warm Burgundy soil to visit his Musigny vineyard or a tasting in his home. The collection also includes over one hundred lots of wines from Domaine de la Romanée-Conti, rare and great vintages including Petrus, all of the First Growths from Bordeaux, and Burgundy gems – Henri Jayer, Leroy, Armand Rousseau, and Leflaive, among others. Chen describes each bottle as having its own magic, "… the power to relive wonderful moments through a single sip."
Patti Wong, chairman of Sotheby's Asia, said: "Pierre Chen has been a family friend of mine for many years. We are honoured that Mr Chen has brought this landmark collection to us for auction, in the knowledge that wines of this calibre are true works of art and nature, with the ability to command our respect and bring joy to our lives."
Jamie Ritchie, worldwide head of Sotheby's Wine, said: "The scale and depth of the very finest wines is what sets Mr Chen's cellar apart, with an exhaustive inventory that spans over 30 years from the likes of Domaine de la Romaneé-Conti, Petrus and Henri Jayer. The ability to source these wines on this scale and with great provenance is almost impossible today, and this is testament to his passion, which Mr Chen wishes to share with us. This spectacular sale continues our tradition of presenting our clients with the most important wine collections from around the world."
Paul Wong, head of Sotheby's Wine & Spirits Auction, Asia, said: "At Sotheby's, we have had the privilege of auctioning numerous record-breaking wines and spirits in recent years. Today, we are proud to be joining forces with Mr. Chen to present this impressive collection of large formats of legendary wines from the finest producers to the world – the quantity at this scale is extremely rare to see in the market."
Pierre Chen said: "I sincerely hope that this collaboration with an industry giant like Sotheby's can further pique the interests and bring more people to the wonderful world of winemaking. Sharing is the most important process of wine appreciation. Here, I would like to share with all of you an intimate part of my wine collection, and encourage you to start the art of living by living with the arts of your choice—in this case, wine."