York Gin distillery has relaunched its Chocolate and Orange Gin, inspired by the classic stocking filler Terry's Chocolate Orange.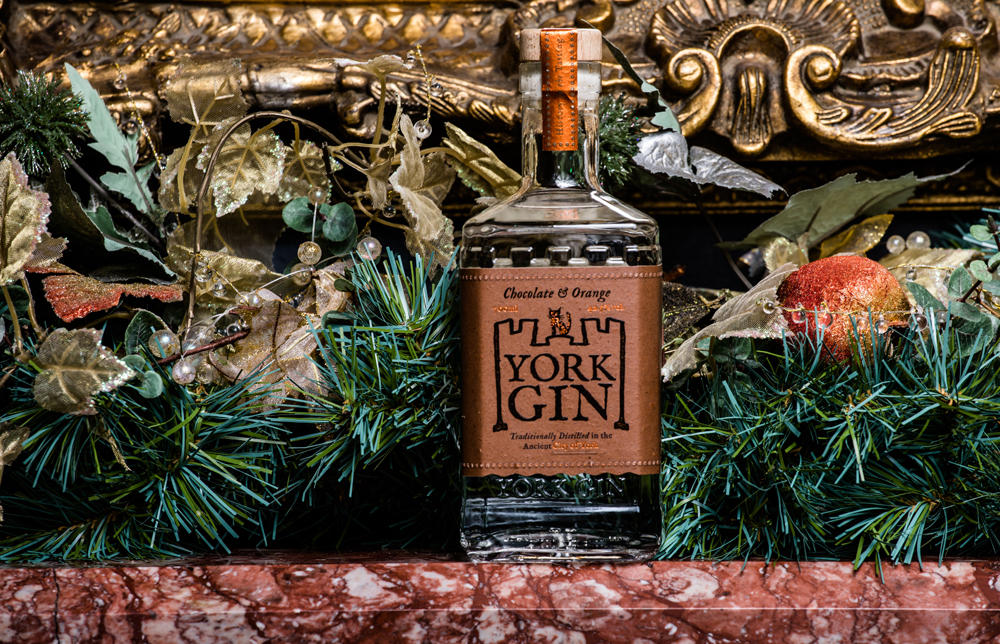 The distillery is relaunching the flavoured gin in time for Christmas this year after major success last year. The Christmas offering was the distillery's best seller for the whole of 2020, despite only going on sale on 1 November last year.
If that was not enough, the gin also won Gold at the 2021 New York International Spirits Competition.
York Gin's Chocolate and Orange Gin is available in 70cl bottles which can be engraved with personal messages, perfect for gift-giving this time of year.
York Gin has made its chocolate and orange infused gin just two miles from the old Terry's Chocolate Orange factory, which was invented in the city in 1932.
Co-founder and Master Distiller Harry Cooke who developed the recipe said it took many attempts to get the balance of the chocolate and orange and the original nine botanicals absolutely right.
He said: 'We've had to alter our distilling technique for this gin. For the orange flavour, we add whole oranges into the mix of botanicals. The alcohol is heated up and the vapour is infused by all these botanicals. But we add the cocoa nibs into the alcohol itself in a technique called maceration. This brings out the chocolate flavour much more successfully than putting the nibs in the basket along with the other botanicals.
'The result is rich and luxurious chocolate with distinct but more subtle zesty orange notes. These combine with the perfect blend of nine original botanicals that win our gins gold medals in international competitions.'
York Gin distillery is run on 100% renewable electricity from sun, sea and wind.
Makers of York Gin Chocolate and Orange Gin recommend some festive serves to try out at home:
York Gin Chocolate & Orange Espresso Martini
25ml York Gin Chocolate & Orange
15ml Tia Maria
10ml Cointreau
Shot of espresso
All shaken in a Boston shaker with ice (to cool the coffee)
Strain into a Martini glass
Add a dusting of chocolate
York Gin Chocolate & Orange Snowball
25ml York Gin Chocolate & Orange
35ml Advocaat
Soda
Serve over ice topped with soda.
Garnish with crumbled chocolate.