To highlight the best of Asia's drinks offerings – in wine and spirits – the drinks business Asia has launched its Summer Tasting competition, to find the most truly outstanding expressions, as Alice Liang reports.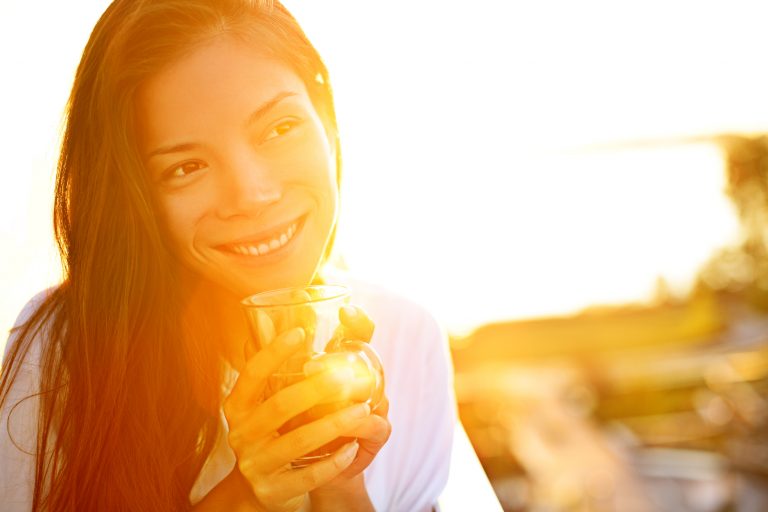 THIS SUMMER, the drinks business Asia launched its Summer Tasting competition to find the best drinks brands on the world stage. Our judges blind-tasted the best of wine and spirits, awarding Silver, Gold and, for the most outstanding expressions, the coveted Master medal.
For the wine categories, the entries we received spanned different grape varietals, style and regions. Starting with sparkling white, Chile's Casillero del Diablo Devil's Brut NV received a Gold medal. Judge Michael Chan, retail and events specialist at Ginsberg+Chan Wine Merchants Asia, said: "The wine imparts fine bubbles, good balance and long finish. It's a very good bargain, given the price is under HK$200."
Winning Silver medals, we saw entries from Italy and China, namely Andreola, 26° Primo, Rive di Col San Martino Brut NV, Andreola Dirupo Valdobbiadene Prosecco Superiore DOCG NV and Dynasty 5° Sparkling Wine NV.
In the Still White and Rosé – Unoaked categories, two exceptional wineries from Chile and Spain were accredited with good medals. Hailing from Rioja, Spain, Bodegas Valoria's Vina Valoria Blanco and Rosado were both awarded Silver. Jin Chu, marketing manager at MyiCellar, said: "The white gives a pronounced aroma and the style is progressing well. It can be a good food-pairing wine. The rosé is refreshing and light; it serves as a standard go-to house wine during a hot summer."
Vina Concha y Toro's Marques de Casa Concha Urban Edition Chardonnay 2018 and Amelia Chardonnay 2018 received a Silver and Bronze medal respectively in the Still White – Oaked category.
Moving to the reds, Lubanzi Red Blend 2018 reigned supreme and took the highest Master accolade. Chan said: "It is balanced, smooth and very easy drinking. In fact, I'm most surprised by the price of it." Bearing a price tag of HK$135, the wine, made from Shiraz, Cinsault, Mourvèdre and Grenache, hails from Swartland in South Africa. The winery employs minimal intervention and natural fermentations to preserve the terroir.
Premium reds from Chile were well marked in the competition. Marques de Casa Concha Urban Edition Cabernet Sauvignon 2018, a Cabernet blend priced at HK$275, won Gold. Vincent Kwong, sommelier at 121BC in Hong Kong said: "The wine has good nose and palate. It is still young but shows a lot of potential – I'm looking forward to seeing how it
evolves." Another Gold medal went to Don Melchor 2018. Despite it being priced at HK$1,200, Kwong said: "Carrying aroma such as violet and dark cherries, the wine shows good intensity, length and complexity. After five or 10 years, I think it has huge potential to unleash."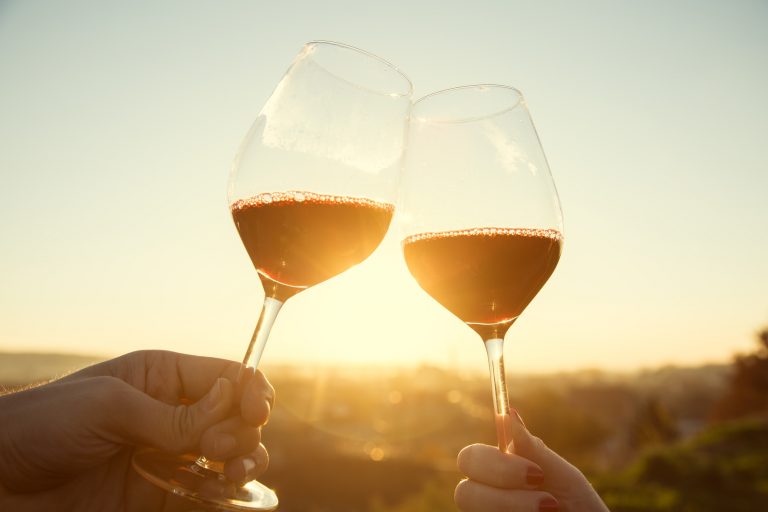 ELEGANT STRUCTURE
Argentinean winery Trivento Golden Reserve Malbec also bagged a Gold medal. Chu reckoned: "The wine has outperformed itself as a Malbec at this price: a floral nose with robust palate, the tannin structure is elegant and the finish is nice."
Moncaro Cantina del Conero's Montescuro 2018 and Nerone 2018 – both 100% Montepulciano – impressed the panel and were awarded Gold medals. Of a Montepulciano costing between HK$100 and HK$100, Kwong said: "Despite having a candied character, Montescuro demonstrates a typical Montepulciano at this price point. The wine is put together well. Meanwhile, Nerone, sitting in a premium range between HK$500 and HK$600, is rather elegant and subtle for its style. It has strong tannins yet is still very smooth, with good acidity."
Leaving wine behind, the judges turned their attention to spirits. As the NoLo trend has reached Asia, we introduced the non-alcoholic spirit category for the first time. Lyre's is one of the biggest players in the global non-alcoholic beverage movement, offering the widest selections of booze-free bar alternatives. Lyre's Italian Orange Non-alcoholic took Gold.
Simone Rossi, beverage manager at Darkside Bar, Rosewood Hong Kong!said: "It gives a feeling of Campari with a good, structured and balanced palate." The brand's Amaretti, an almondy and tangy non-alcoholic "liqueur digestive" won a Silver medal. The panel agreed that the dry movement is ready to hit the market but consumers may not have high awareness about the category yet. And as the product does not contain alcohol, both consumers and the on-trade might expect these products to be more affordable.
In the white spirits category, a couple of gin producers stood out. Norrbottens Destilleri,  Sweden's northernmost gin distillery, shone out with its Mountain Dry Gin and Forest Dry Gin, which received a Master and a Gold medal respectively. The contemporary style gin
showcased a unique flavour profile. Manuel Arce, spirits director at Nimbility, speaking about the Mountain Dry Gin, said: "There's a good connection between the nose and palate, it's citrus- and herbal-forward, with interesting warm spices such as cinnamon. The Forest Dry Gin is also very well made, yet it displays a different style with prominent special notes of Sichuan pepper and long finish."
Mario Calderone, salon manager at Duddell's Hong Kong, was surprised by another Gold-winning gin – Stranger & Sons Gin from Indian producer Third Eye Distillery. "The gin shows a wonderful nose and the palate is filled with mesmerising orange blossom and herby
scents." Brazilian Don Luchesi is another interesting find showcased in the competition. Both its O'gin and O'gin New Navy were given Gold medals. The judges were in awe of the navy strength expression, which is priced at HK$175. Luca!Andrei, brand ambassador at
Pernod Ricard Asia, said: "On the palate there is an explosion of peppery and citrus notes. Although the aroma layers are rather simple, it has done the job as a navy gin; and the price is unbeatable."
The judges were rather thrilled by the dark spirit samples in the competition. Another Master medal was given to Port Askaig 100° Proof Whisky. Carmen!Tam, co-founder of WhiskyU, said the whisky took her on a good sensory journey: "It started with a nice and strong nose, the smokiness and peatiness cut through the palate and left a lingering long finish. Overall this Scotch single malt is mellow and pleasant. It gets the alcohol balance right especially."
Uncle Nearest Master Blend Edition and 1856 Premium Aged Whiskey were both given Gold medals. Rossi said the whiskey "has good value for the price. Despite it not imparting much Bourbon feeling, it has long finish and I think it is perfect for making an Old Fashioned."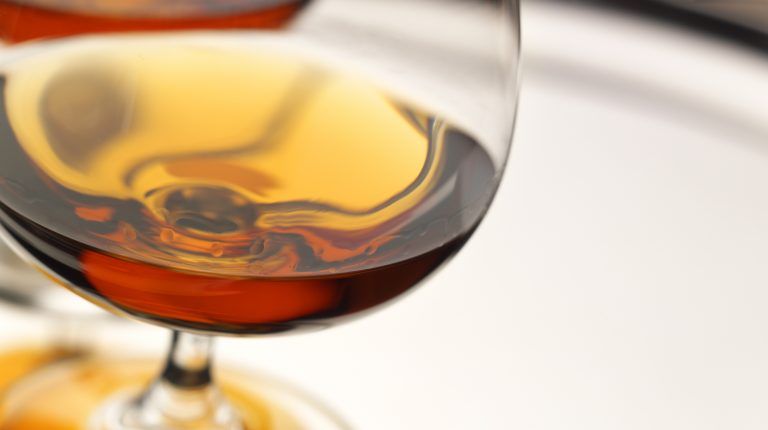 COGNAC STEPS UP
The Cognac entries in the competition pleased the panel's palates. Cognac Frapin Imperial XO was awarded a Master medal. Arce said: "This is a very interesting Cognac. The nose is attractive and there are notes of raisin and creamy caramel penetrating through. Given it is
priced under HK$1,700, it definitely shows an amazing value."
The prestige label Frapin's Plume received a Gold medal in the competition. Sitting in the prestige price band between HK$35,000 and HK$36,000, the Cognac "displayed an explosion of fine fruity notes of dried fruits on the nose, with layered notes of alluring cigar and woody notes", Tam reckoned.
The Gold awardees in the Cognac category also included Exsto Elixir and Louis Royer XO Cognac. "The former showed a fantastic integration with oak with a decent finish," said Calderone. "The palate is filled with delectable honey and dried fruits like prune and raisin;
while the latter shows great colour and it boasts a bouquet of sweet fruit aroma. The finish is long and it is a fantastic product."
The Summer Tasting proved that, whether you prefer grape or grain, or, indeed, both, there is plenty in the market to offer you a great taste – at all different price points.
Wine – White Sparkling
Company
Product
Region
Country
Vintage
Medal
HK$100-HK$200
Vina Concha y Toro
Casillero del Diablo Devil's Brut
Limari Valley
Chile
NV
Gold
Azienda Agricola Andreola
Di Stefano Pola
26° Primo Rive Di Col
San Martino
Veneto
Italy
NV
Silver
Azienda Agricola Andreola
Di Stefano Pola
Dirupo
Veneto
Italy
NV
Silver
Dynasty Fine Wines Group Ltd
Dynasty 5° Sparkling Wine
Tianjin
China
NV
Silver
Azienda Agricola Andreola
Di Stefano Pola
Mas De Fer Rive Di Soligo
Veneto
Italy
NV
Bronze
Wine – Still White – Unoaked
Company
Product
Region
Country
Vintage
Medal
HK$100-HK$200
Bodegas Valoria
Viña Valoria Blanco
La Rioja
Spain
2020
Silver
Wine – Still White – Oaked
Company
Product
Region
Country
Vintage
Medal
HK$200-HK$300
Viña Concha y Toro
Marques de Casa Concha
Urban Edition Chardonnay
Limari Valley
Chile
2018
Silver
HK$600-HK$700
Viña Concha y Toro
Amelia Chardonnay
Limari Valley
Chile
2018
Silver
Wine – Still Rosé – Unoaked
Company
Product
Region
Country
Vintage
Medal
HK$100-HK$150
Bodegas Valoria
Viña Valoria Rosado
La Rioja
Spain
2020
Silver
Wine – Still Red – Unoaked
Company
Product
Region
Country
Vintage
Medal
HK$100-HK$150
Lubanzi
Lubanzi Red Blend
Swartland
SA
2019
Master
Bodegas Valoria
Viña Valoria Tempranillo
La Rioja
Spain
2020
Bronze
Wine – Still Red – Oaked
Company
Product
Region
Country
Vintage
Medal
Less than HK$100
Viña Concha y Toro
Casillero del Diablo Cabernet Sauvignon
Central Valley
Chile
2018
Silver
Trivento Bodegas y Viñedos
Trivento Reserve Malbec
Mendoza
Argentina
2019
Silver
HK$100-HK$200
Trivento Bodegas y Viñedos
Trivento Golden Reserve Malbec
Mendoza
Argentina
2018
Gold
Terre Cortesi Moncaro
Montescuro – Conero DOCG Riserva
Marche
Italy
2018
Gold
Terre Cortesi Moncaro
Montepasso – Rosso Conero DOC
Marche
Italy
2018
Silver
HK$250-HK$300
Viña Concha y Toro
Marques de Casa Concha
Urban Edition Cabernet Sauvignon
Maipo Valley
Chile
2018
Gold
HK$500-HK$600
Terre Cortesi Moncaro
Nerone – Conero DOCG Riserva
Marche
Italy
2016
Gold
HK$1,100-HK$1,200
Viña Don Melchor
Don Melchor
Alto Maipo Valley
Chile
2018
Gold
Spirits – Low- and No-Alcohol
Company
Product
Medal
HK$300-HK$350
Lyre's Spirit Co.
Lyre's Italian Orange Non-Alcoholic
Gold
Lyre's Spirit Co.
Lyre's Amaretti Non-Alcoholic
Silver
Spirits – Vodka
Company
Product
Medal
Premium – HK$200-HK$250
Tovaritch Spirits International
Tovaritch! Premium Vodka
Silver
Rest of the World – HK$150-HK$300
The Connacht Whiskey Distillery
Straw Boys Vodka
Silver
Spirits – Gin
Company
Product
Medal
Premium – More than HK$500
Bar Love
Cambridge Dry Gin
Silver
London Dry – Less than HK$200
Don Luchesi Destilaria & Botânicos
O'Gin
Silver
London Dry – HK$200-HK$250
Montbel Vins et Spiritueux
Bold Gin
Gold
Contemporary – HK$300-HK$350
Norrbottens Destilleri
Mountain Dry Gin
Master
Third Eye Distillery
Stranger:GIN
Gold
Norrbottens Destilleri
Forest Dry Gin
Gold
Navy Strength – HK$150-HK$200
Don Luchesi Destilaria & Botânicos
New Navy
Silver
Spirits – Rum
Company
Product
Medal
White Rum – HK$150-HK$200
Tanduay Distillers
Tanduay Asian Rum Silver
Silver
Gold Rum – Aged up to 7 years – HK$150-HK$200
Tanduay Distillers
Tanduay Asian Rum Gold
Silver
Spirits – Whiskey
Company
Product
Medal
Irish Whiskey – HK$350-HK$400
The Connacht Whiskey Distillery
Ballyhoo Irish Whiskey
Silver
Scotch Whiskey – HK$600-HK$650
Speciality Drinks t/a Elixir Distillers
Port Askaig 100 Proof
Master
American Whiskey – Tennessee 7 years old – HK$600-HK$650
Uncle Nearest Premium
Uncle Nearest Master Blend Edition
Gold
American Whiskey – Tennessee 8-14 years old – HK$450-HK$500
Uncle Nearest Premium
Uncle Nearest 1856 Premium Aged Whiskey
Gold
Spirits – Cognac
Company
Product
Medal
VSOP Premium – Less than HK$500
Louis Royer
Louis Royer VSOP Cognac
Silver
VSOP Premium 8 years – More than HK$500
Cognac Frapin
Imperial: Cognac – VSOP
Silver
Ultra Premium – Over 15 years – HK$3,200-HK$3,500
Exsto Cognac
Exsto Elixir
Gold
XO Premium – HK$1,000 -HK$1600
Louis Royer
Louis Royer XO Cognac
Gold
Cognac – XO 18 years – HK$1,600-HK$1,700
Cognac Frapin
Imperial XO
Master
Cognac – XO 45 years – HK$35,000-HK$36,000
Cognac Frapin
Plume Frapin
Gold