Learn how to smoke a chicken as well as two weeks worth of recipes using leftover smoked chicken. Each recipe is expertly flavored to take a regular chicken from boring to wow!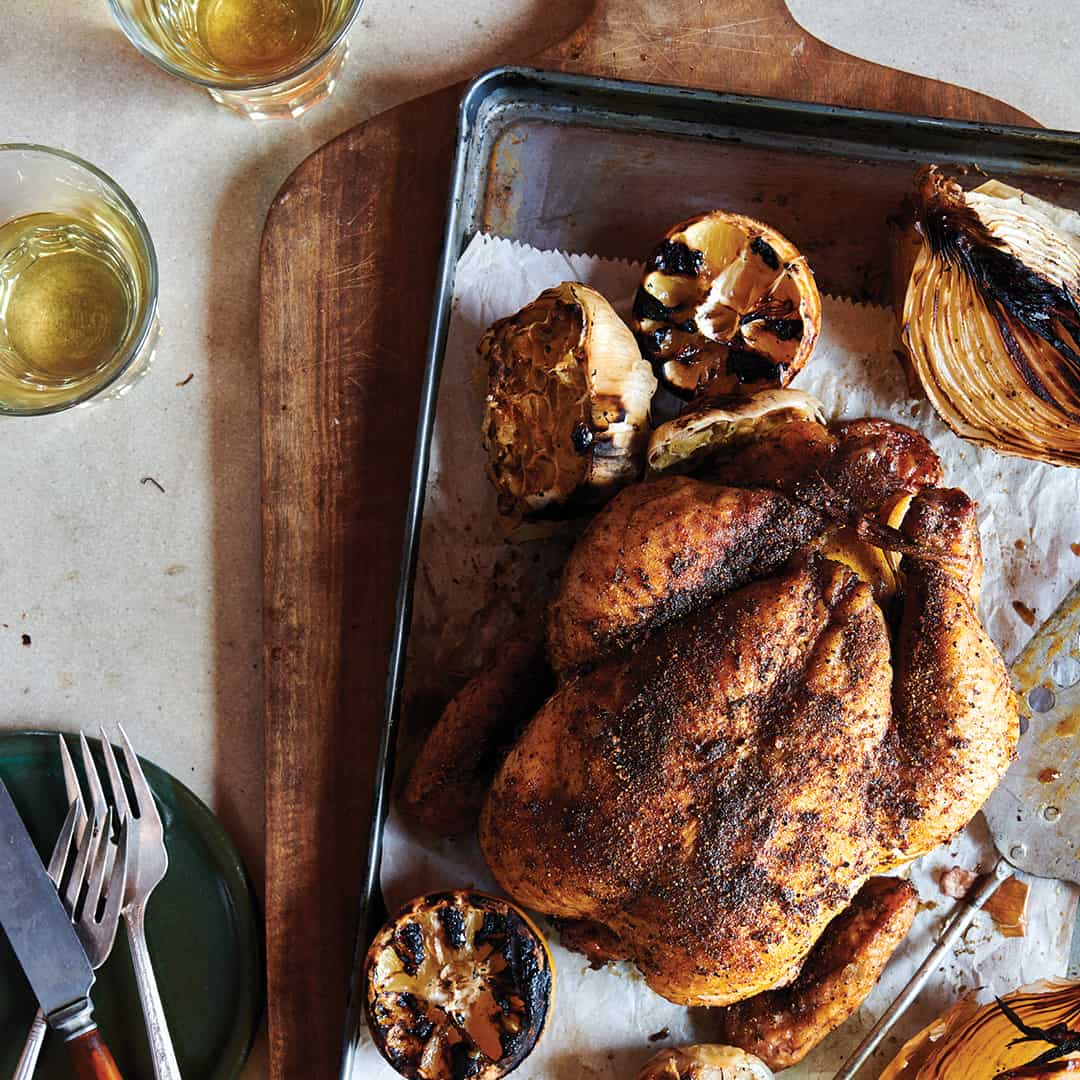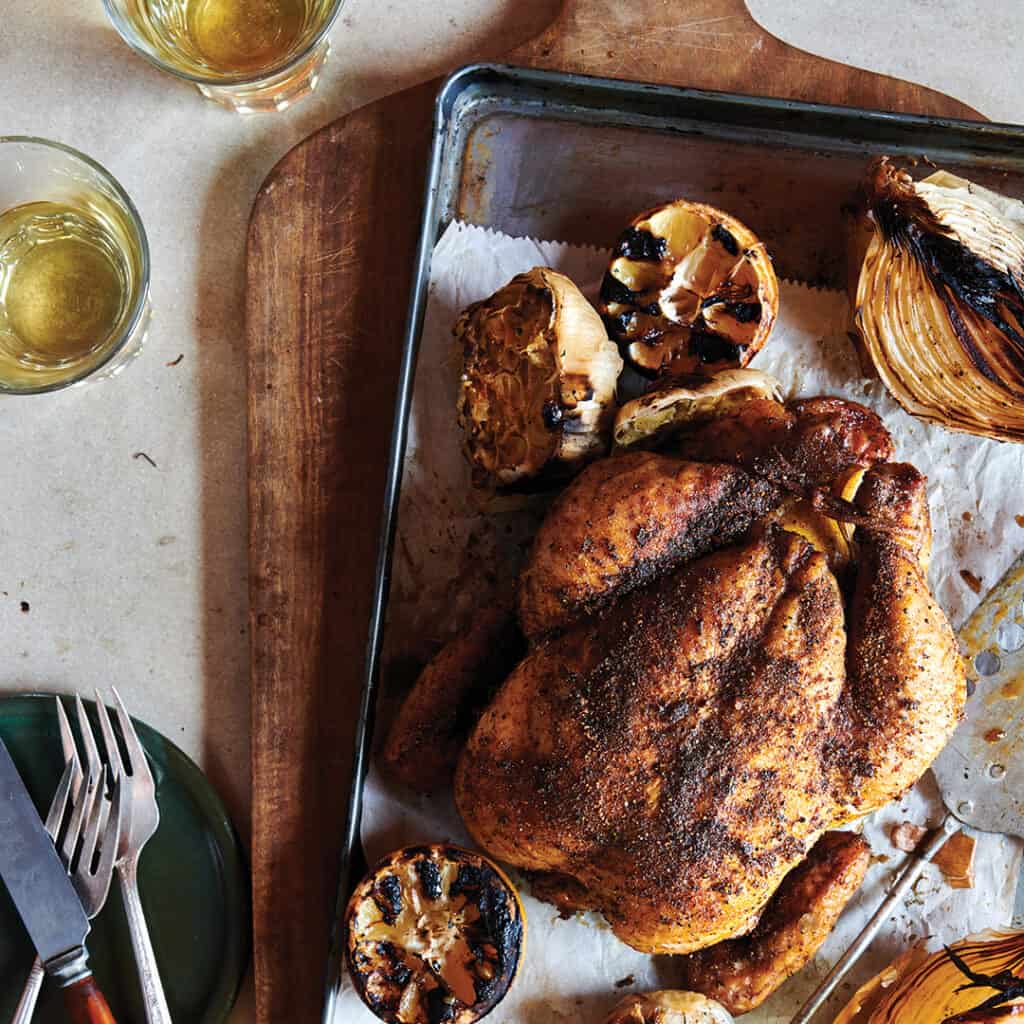 Smoking chicken, rather than baking or roasting it, adds an additional layer of flavor that turns any weeknight meal up a notch. We've got traditional low and slow BBQ chicken as well as a whole chicken recipe perfect for meal prepping. A Smoked Whole Chicken is one of the most common things we cook on our smokers. We typically smoke one or two on any given Sunday, then use the meat throughout the week for our meals, like buffalo chicken dip or smoked chicken tortilla soup. Read on for more recipes!
Jump to:
Smoked Whole Chicken
A whole smoked chicken is incredibly versatile. Smoke one or two on the weekend and you're set with tasty home-cooked meat for the week!
Smoked Whole Chicken Recipe
Step by step guide for smoked whole chicken- including times, temps, dry rub recipes and pro tips.  
---
BBQ Chicken Recipes
Chicken is an inexpensive and delicious meat to practice your barbecuing techniques on.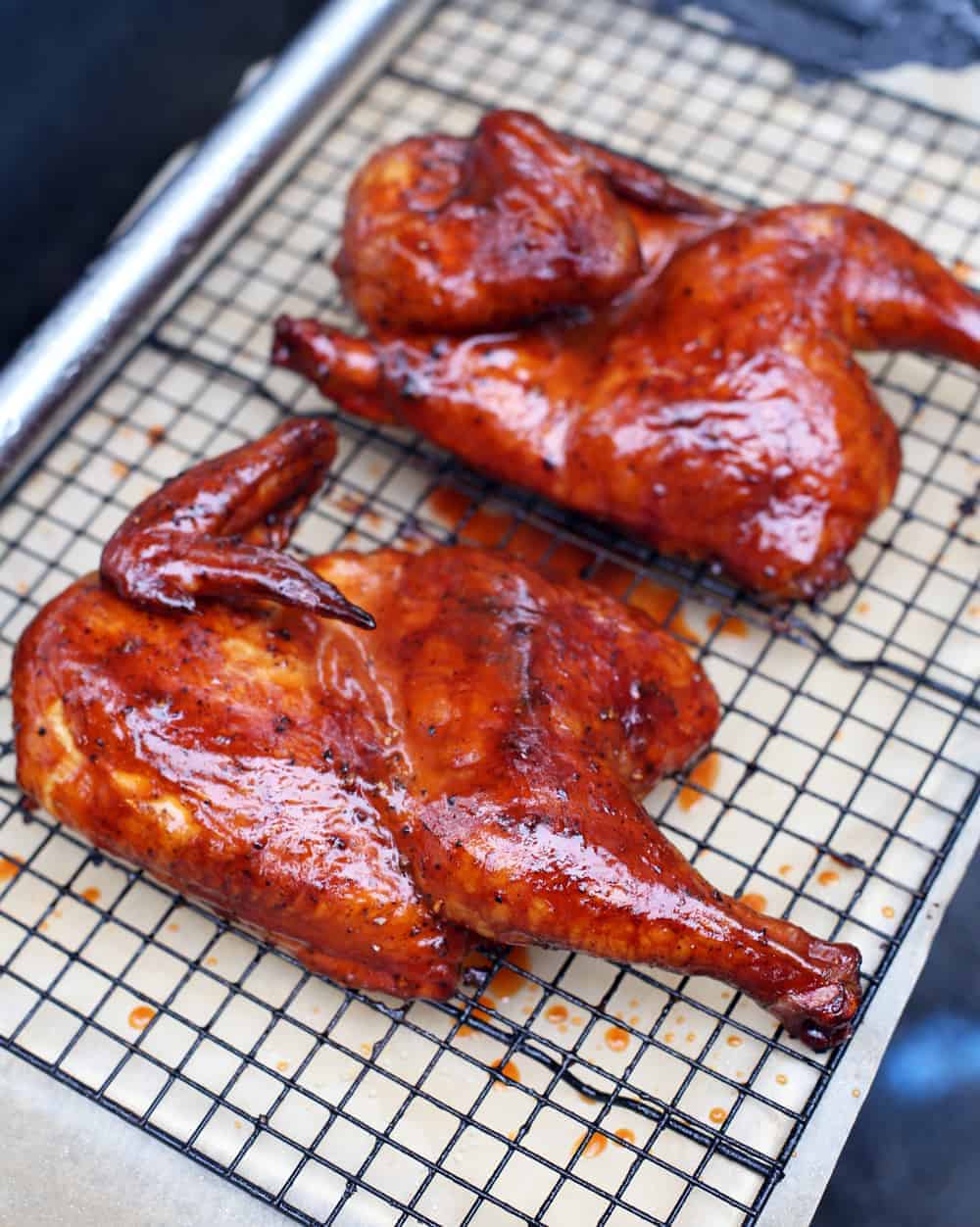 Dry Brine Smoked Chicken with a Carolina Glaze
How to dry brine a chicken for amazing flavor. The chicken starts with a dry brine, and is then smoked slow and finished with a Carolina style BBQ sauce as a glaze.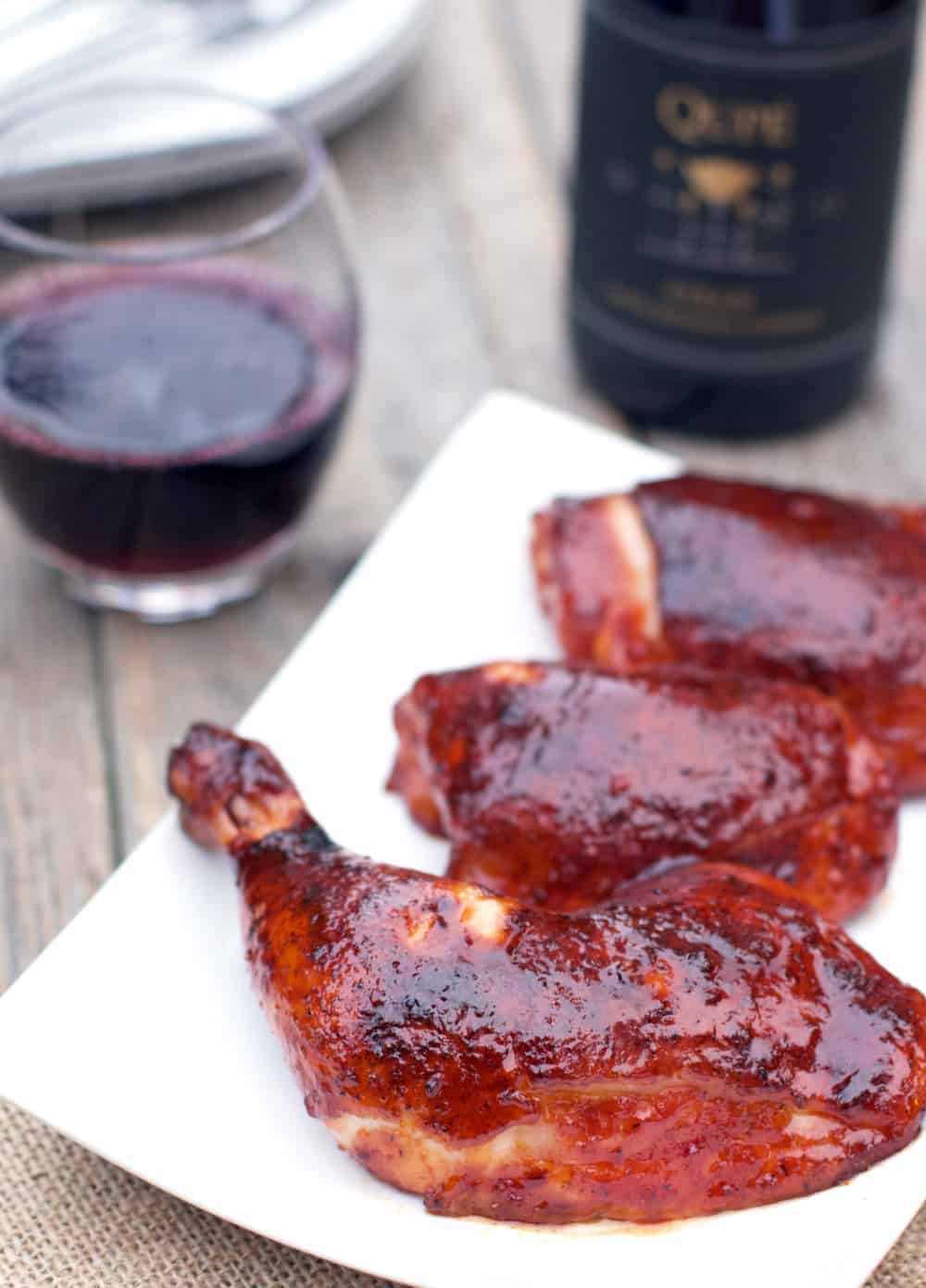 Glazed BBQ Chicken Recipe
Recipe for glazed barbecue chicken. Slowly smoked chicken finished with a tangy and sweet sauce.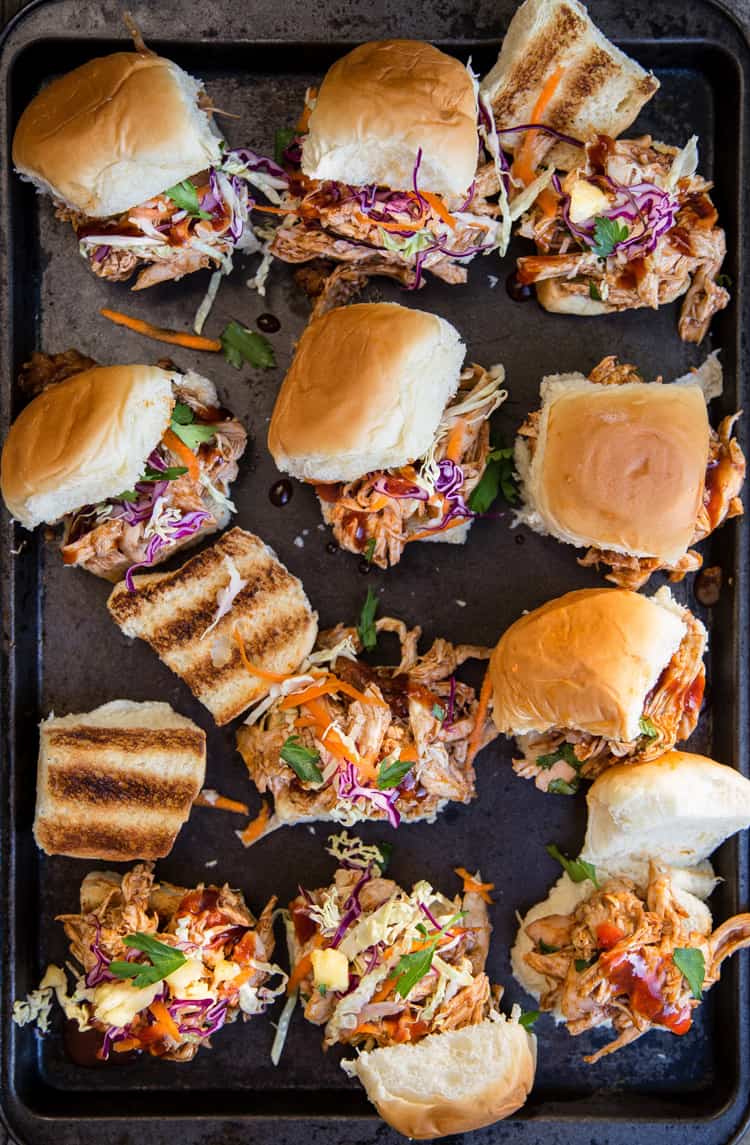 Pulled BBQ Chicken Sliders
How make Pulled BBQ Chicken Sliders using smoked chicken. Perfect and easy way to feed a crowd with a Hawaiian style bun, grilled pineapple coleslaw and pulled chicken.
Smoked Chicken Wings
The wings are one of the smallest and yet most expensive parts of a chicken, but for good reason! They are beyond tasty. Especially when smoked!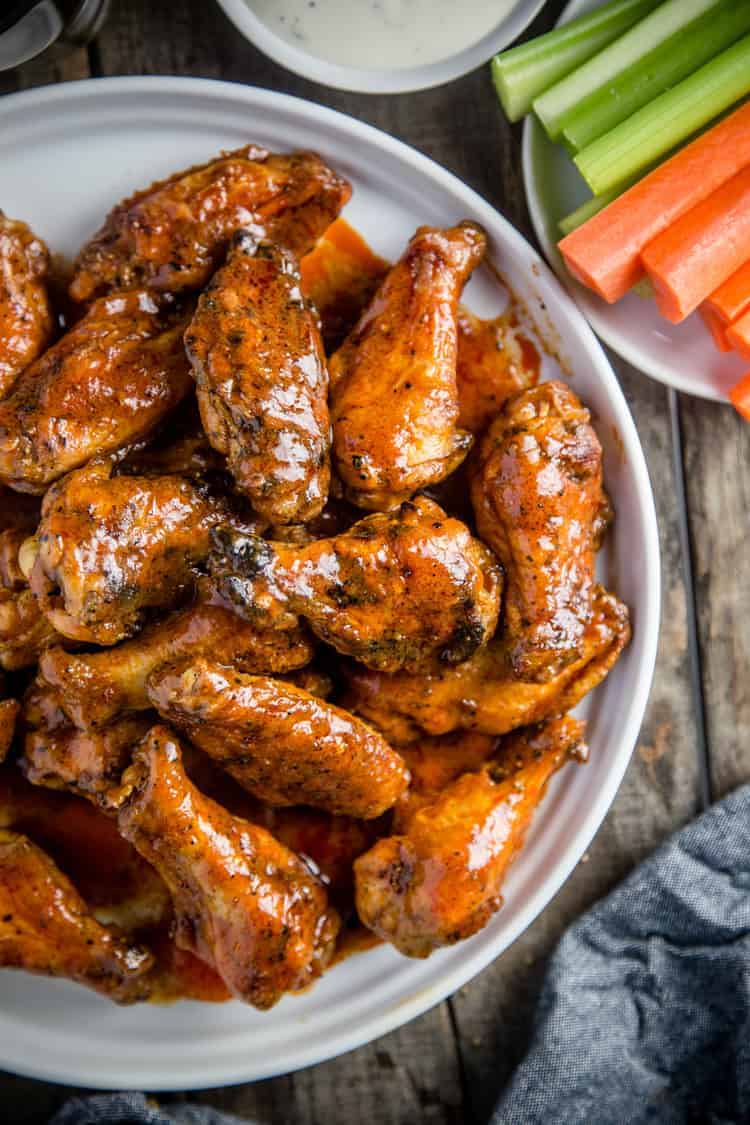 Smoked Buffalo Chicken Wings Recipe
The best method for smoked wings with crispy skin. This success of this recipe is ALL in the technique. Well, that, and the Frank's. But seriously pay attention to the technique!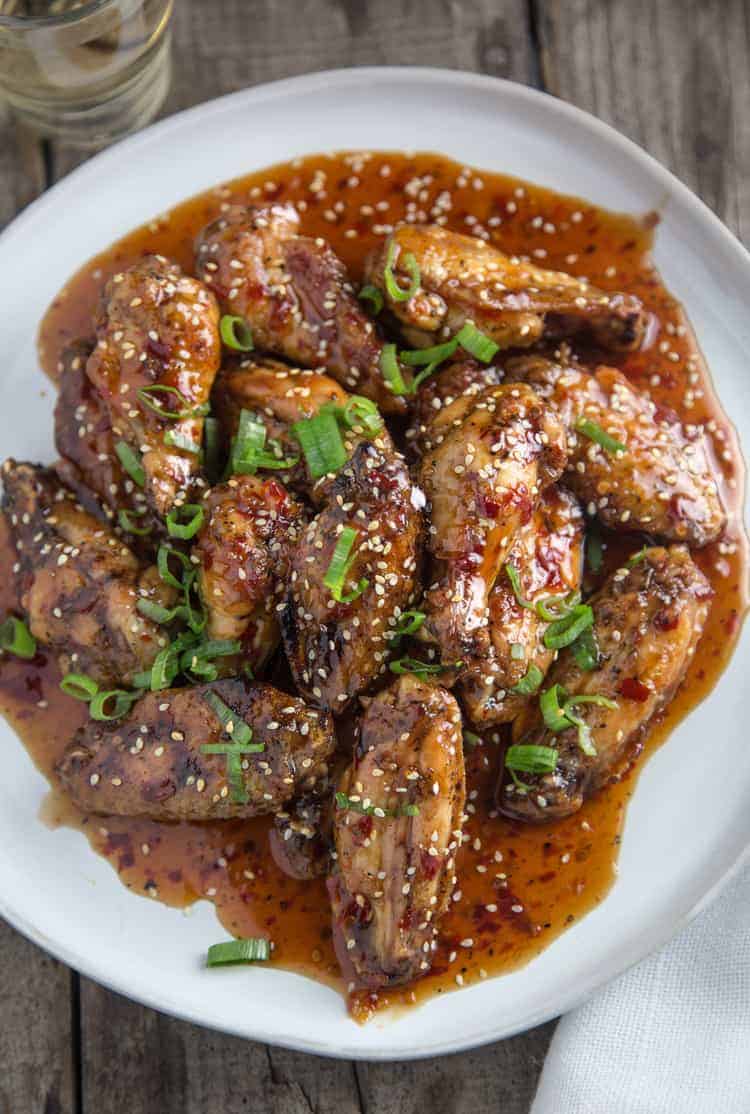 Smoked Chicken Wings with Thai Chili Sauce
Crispy, sweet, and savory, these amazing smoked wings are full of flavor.
---
Recipes Using Smoked Chicken
So you smoked your chicken and now you're wondering what to put it in? We've got you covered.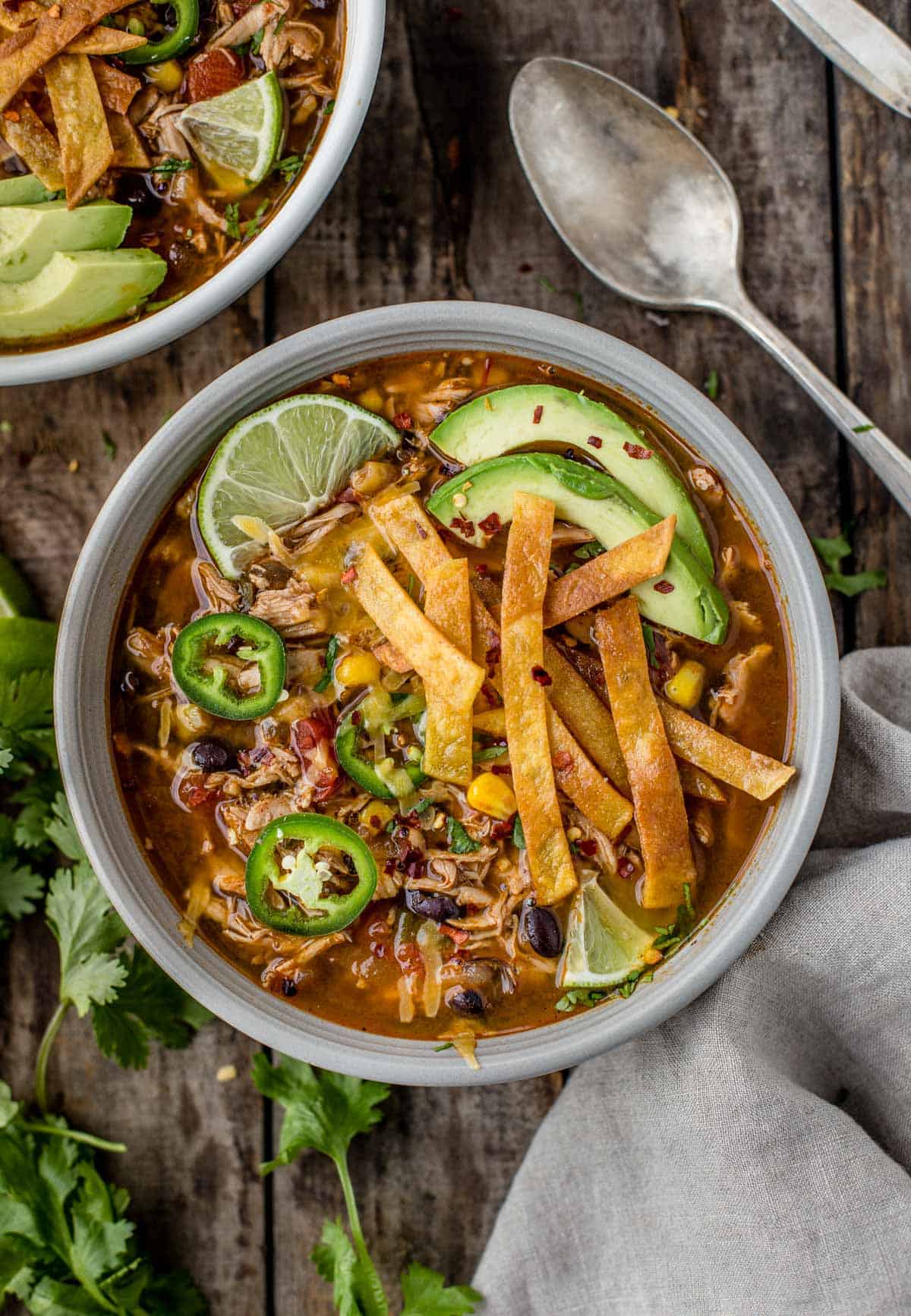 Smoked Chicken Tortilla Soup Recipe
Slowly smoked chicken adds great flavor to a classic chicken tortilla soup. This soup starts with quality ingredients, like homemade chicken stock, chipotle and other flavorful ingredients.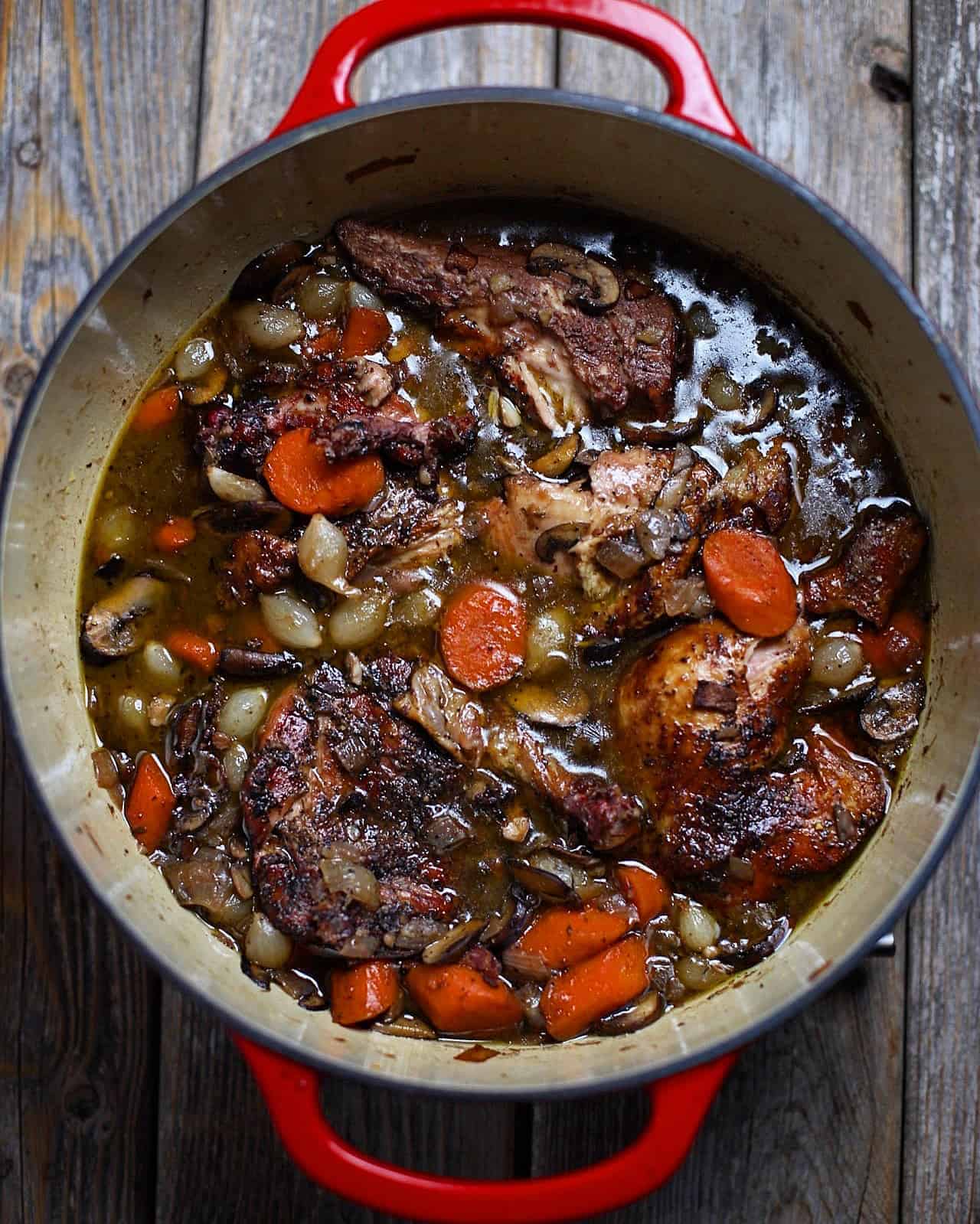 Smoked Coq au Vin
How to add smoked flavor to a traditional Coq au Vin. Smoke the chicken on your smoker, then build your stew with the pre-smoked chicken pieces. Adds incredible flavor to this classic French dish. Recipe adapted by Ina Garten.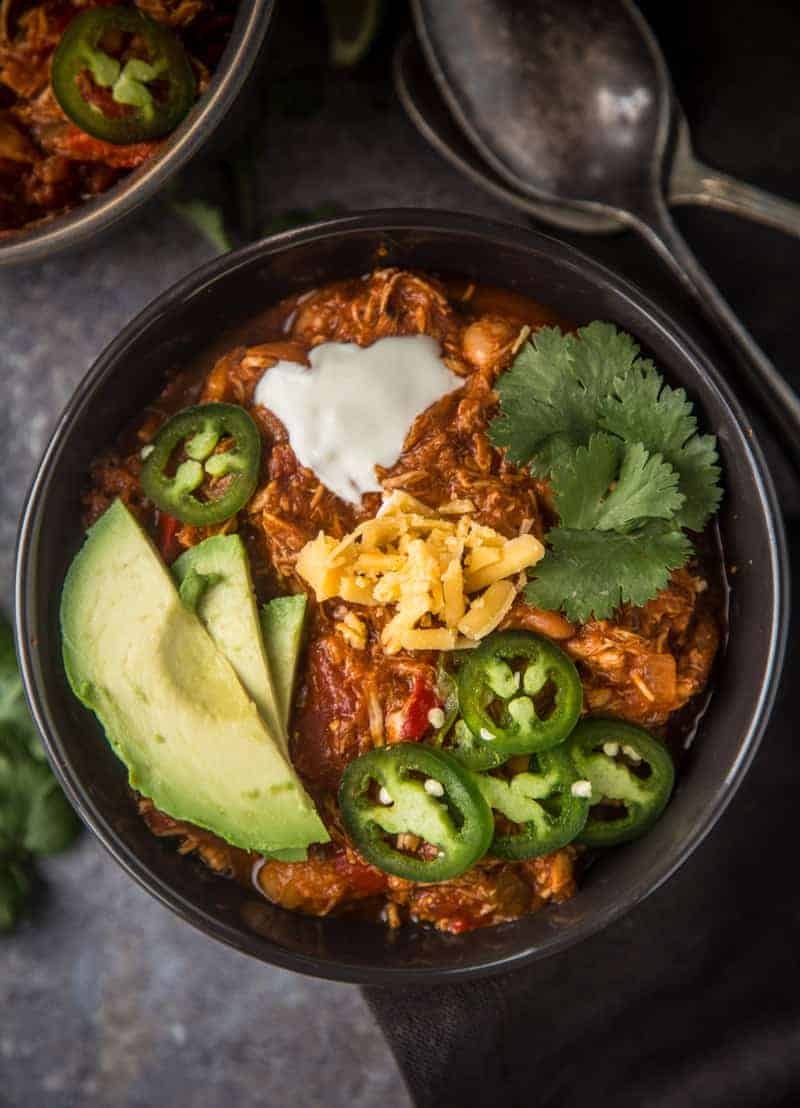 Smoked Chicken Chili
Chicken Chili recipe made with leftover grilled or smoked chicken is super easy, jam packed with flavor, and isn't too rich to weigh you down.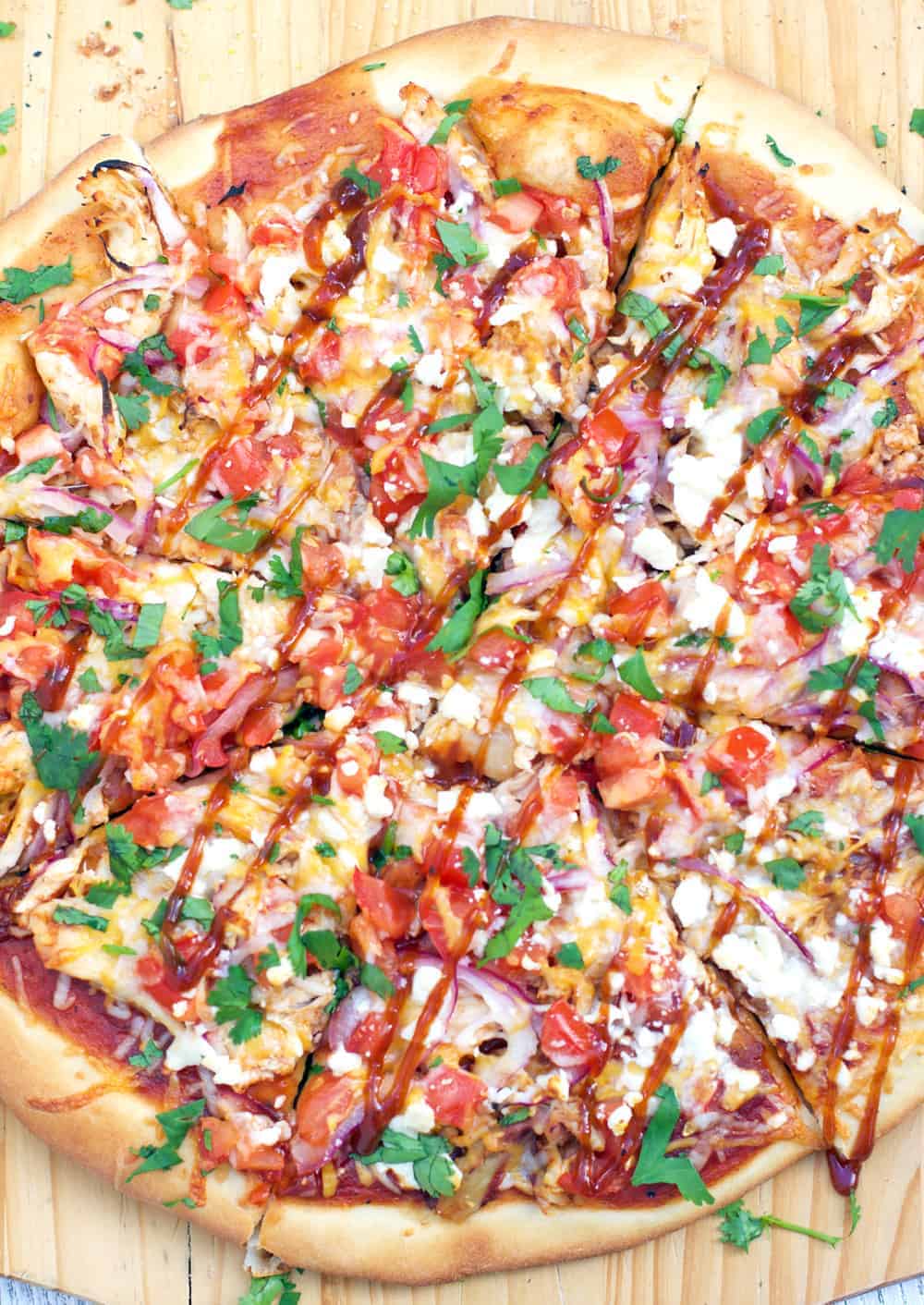 BBQ Chicken Pizza
An easy Smoked BBQ Chicken Pizza, made with smoked chicken, a blend of cheeses, and our favorite toppings. Perfect for Pizza Night!!!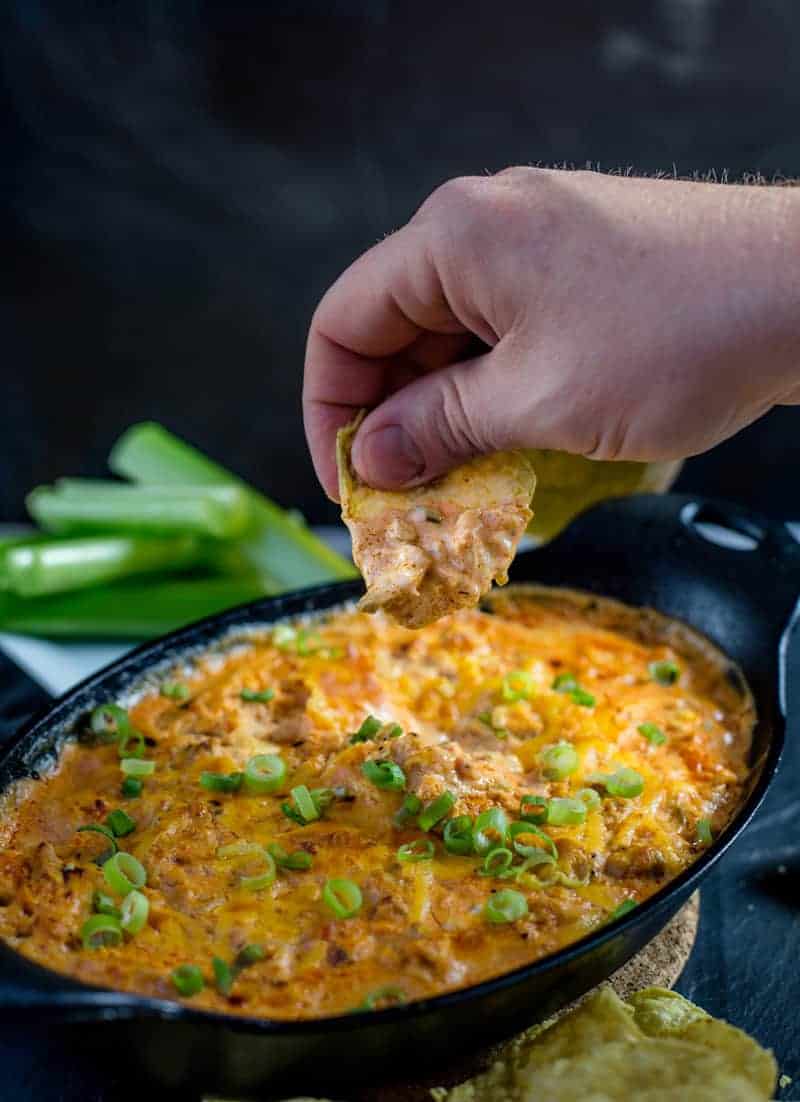 Smoked Buffalo Chicken Dip
Smoked Buffalo Chicken Dip is a lightened up version of a classic Buffalo Chicken Dip made with smoked chicken, Greek yogurt, and light cream cheese.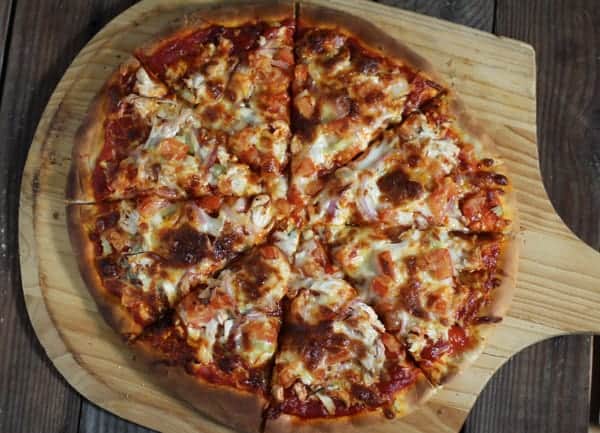 Smoked Buffalo Chicken Pizza
Smoked Buffalo Chicken Pizza is the perfect answer for when you're wanting Buffalo wings, but also pizza!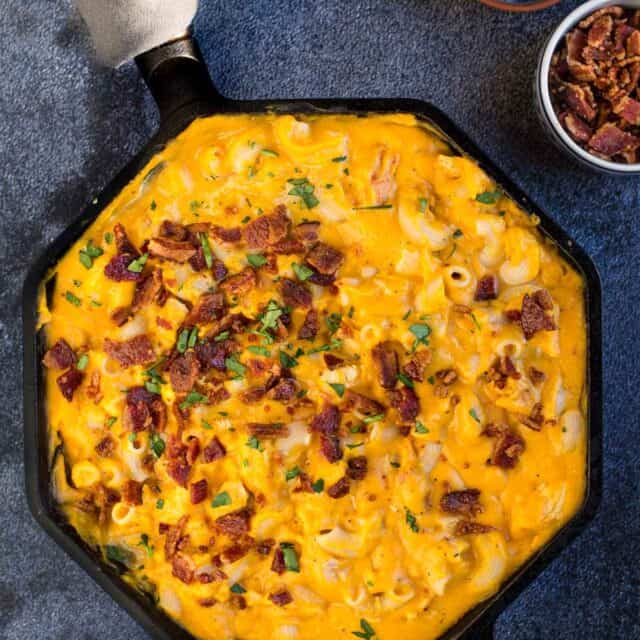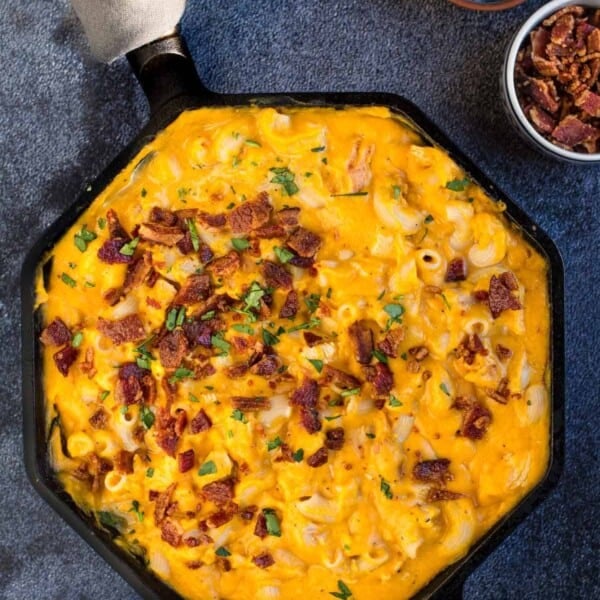 Smoked Butternut Squash Mac and Cheese Recipe
Creamy smoked butternut squash puree mixed with smoked chicken, bacon, and cheese for a creamy and flavorful mac and cheese.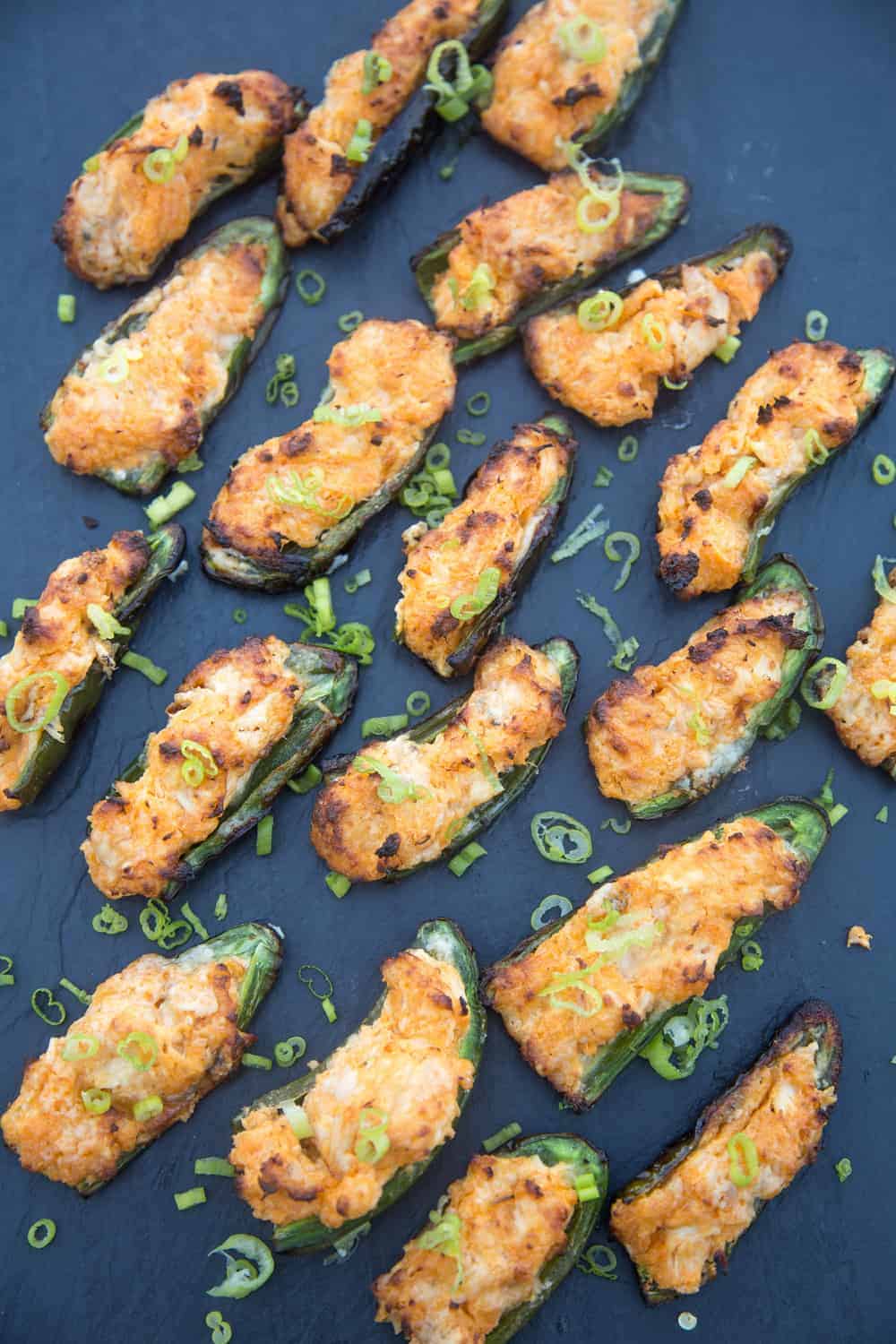 Grilled Buffalo Chicken Jalapeño Poppers
Recipe for Grilled Jalapeño Poppers stuffed with a Buffalo Chicken style filling. The perfect marriage of wings meets traditional poppers, grilled to perfection.
---
Thank you for being part of our community. If you make any of our dishes we'd love to see them on social media using the hashtag #vindulge and give it a 5 star review.
This post may contain affiliate links. This means if you click on the link, we may receive a small commission if you purchase through the link. We partner with brands we know and love and use and it helps keep the blog going!
---