We are delighted to reveal the winners of the 2021 Drinks Business Awards, which were announced yesterday at a buzzing ceremony at Asia House in London.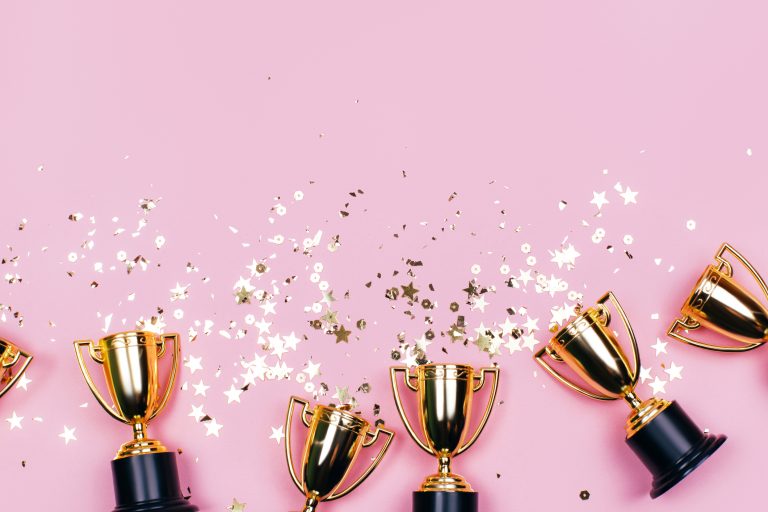 The Drinks Business Awards were conceived 18 years ago to celebrate outstanding achievements in drinks in an array of categories, from on-trade champions to pioneering PR companies.
A full report on each winning person, brand and business will appear in the October issue of db, while today we bring you a list of the winners in each category, starting with our awards for the leaders in drinks design. 
Design & Packaging awards
Best Design & Packaging for Wine
Winner: Denomination for La Noblesse
Special commendation: Barlow & Co for Marks & Spencer Found range
Special commendation: Della Vite and Buchanan Studio for Della Vite Proscecco Superiore DOCG
Shortlist
Argency for Seña 2019
Barlow & Co for Marks & Spencer Found range
Della Vite and Buchanan Studio for Della Vite Proscecco Superiore DOCG
Denomination for La Noblesse
Viña VIK for La Piu Belle and La Piu Belle Rosé
Oxford Landing
Best Design & Packaging for Fortified Wine
Winner: Denomination for Quinta da Pedro Alta White Port
Special commendation: Stranger & Stranger for Azaline Vermouth 
Shortlist
Denomination for Cockburn's Tails of the Unexpected
Denomination for Quinta da Pedro Alta White Port
Omdesign for Kopke Port
Stranger & Stranger for Azaline Vermouth
Symington Family Estate and Alexandra Sousa Ribeiro for Graham's Port
Best Design & Packaging for Spirits
Winner: Stranger & Stranger for Eminente Reserva Rum
Special commendation: Stranger & Stranger for Kastra Vodka
Special commendation: Stranger & Stranger for Stranahan's 10 Year Old
Shortlist
Nude Brand Creation for Redbreast Irish Whiskey Bird Feeder bottle
Nude Brand Creation for Ripping Yarns Golden Spiced Rum
Stranger & Stranger for Eminente Reserva Rum
Stranger & Stranger for Kastra Vodka
Stranger & Stranger for Stranahan's 10 Year Old
Lewis Moberly for Benriach
The Sparflex Award for Best English and Welsh Sparkling Wine Packaging
Winner: Hundred Hills 
Special Commendation: Busi Jacobsohn Wine Estate
Special commendation: Balfour Winery
Shorlist
Albourne Estate
Artelium Wine Estate
Balfour Winery
Busi Jacobsohn Wine Estate
Hundred Hills
Best packaging redesign
Winner wine: Yalumba for Oxford Landing
Winner Spirits: Benriarch
Best innovation in packaging
Winner: Nude Brand Creation for Redbreast Irish Whiskey Bird Feeder bottle
Marketing awards
Best launch of the Year
Winner: The Greater Good Fresh Brewing Co for the Pinter 
Special commendation: Benchmark Drinks for Kylie Minogue Wines
Special commendation: Bosman Family Vineyards for Bosman Nero
Special commendation for spirits: White Claw 
Shortlist
Benchmark Drinks for Kylie Minogue Wines
Bosman Family Vineyards for Bosman Nero
Cockburn's for Tails of the Unexpected
The Greater Good Fresh Brewing Co for the Pinter
White Claw Hard Seltzer
PR Company of the Year
Winner: Smith & Vine PR
Special commendation: Phipps Relations
Shortlist
Clementine Communications
Gregory + Vine
Phipps Relations
Smith & Vine PR
Trade Campaign of the Year
Winner: The Wine Agency for 'Wines of Portugal Month – June is for Indies!'
Special commendation: Eat Spain Drink Spain
Shortlist
Eat Spain Drink Spain
Pol Roger Portfolio for its Napa Valley agencies
Washington State Wine Commission for Sommlight
Slam Communications for Alsace Wines
The Wine Agency for 'Wines of Portugal Month – June is for Indies!'
Consumer Campaign of the Year
Winner: Hardys Certainty Campaign and 'Money Back Guarantee' 
Special commendation: Slam Communications for Tío Pepe
Special commendation: The Hidden Sea
Shortlist
Bloom Gin
Hardys Certainty Campaign and 'Money Back Guarantee'
Slam Communications for Tío Pepe
The Hidden Sea
Social Media Campaign of the Year
Winner: Clarity Comms for HobtoberFest
Special commendation: Chelsea & Co Agency for International Sherry Week 
Shortlist
Chelsea & Co Agency for International Sherry Week
Clarity Comms for HobtoberFest
Clementine Communications for Glen Moray Meets
Highland Park / Hydrogen for Inner Circle
Gallo for Dark Horse
Best Virtual Initiative
Winner: Domaine Jones for Vineyard Rambles
Drinks Event of the Year
Winner: The Whisky Exchange Virtual Whisky Show 2020
Special commendation: The London Wine Fair Digital Edition
Shortlist
Eminent Wines for the Royal British Legion Centenary Champagne
The London Wine Fair Digital Edition
The Whisky Exchange Virtual Whisky Show 2020
UAE Vine Festival
Best Contribution to Wine and Spirits Tourism
Winner wine: New Zealand Winegrowers
Winner spirits: Roe & Co. Distillery
Special commendation: Le Cassisium 
Shortlist
Casa Valle Viñamar
Chene Bleu
Le Cassisium
New Zealand Winegrowers
Roe & Co. Distillery
Retail awards
Independent Retailer of the Year
Winner: Cambridge Wine Merchants 
Special commendation: Vagabond Wines
Shortlist
Bon Coeur Fine Wine
Cambridge Wine Merchants
Vagabond Wines
Online Retailer of the Year 
Winner: Waitrose Cellar
Special commendation: The Whisky Exchange
 Shortlist
31 Dover
Marlo Wine
The Whisky Exchange
Waitrose Cellar
Fine Wine Retailer of the Year 
Winner: Cambridge Wine Merchants
Special commendation: Bordeaux Index
Shortlist
Cambridge Wine Merchants
Independent Wine
Marlo Wine
Retail Buying Team of the Year
Winner: Waitrose & Partners
Special commendation: Majestic Wine
Retail Buyer of the Year
Winner: Becky Hull MW
Drinks Retailer of the Year:
Winner: Majestic Wine
Company awards
Drinks Company of the Year
Winner (international): Viña Concha y Toro
Winner (UK): Liberty Wines
 Special commendation: Hallgarten & Novum Wines
Shortlist
Bibendum Wines
Hallgarten & Novum
Liberty Wines
Viña Concha y Toro
On-trade Supplier of the Year
Winner: Hallgarten & Novum Wines
Shortlist
31Dover
Bancroft Wines
Bibendum Wines
Hallgarten & Novum
Liberty Wines
Logistics awards  
Trading Platform of the Year
Winner wine: LiveTrade, Bordeaux Index
Winner spirits: Spiritrade
Logistics Company of the Year
Winner VinLog, Kuehne + Nagel
Special commendation: STI Internazionale
Best Supply Chain Initiative
Winner: Liv-ex
Special commendation: VinLog, Kuehne + Nagel
Personality awards
Young Achiever of the Year: Liam Manton
Woman of the Year: Carmen O'Neal
Man of the Year: John Colley
The Lifetime Achievement Award: Thierry Gasco