Thanks to advances in technology and a movement towards drinking less but better, boxed wine is having a comeback, and it could be here to stay.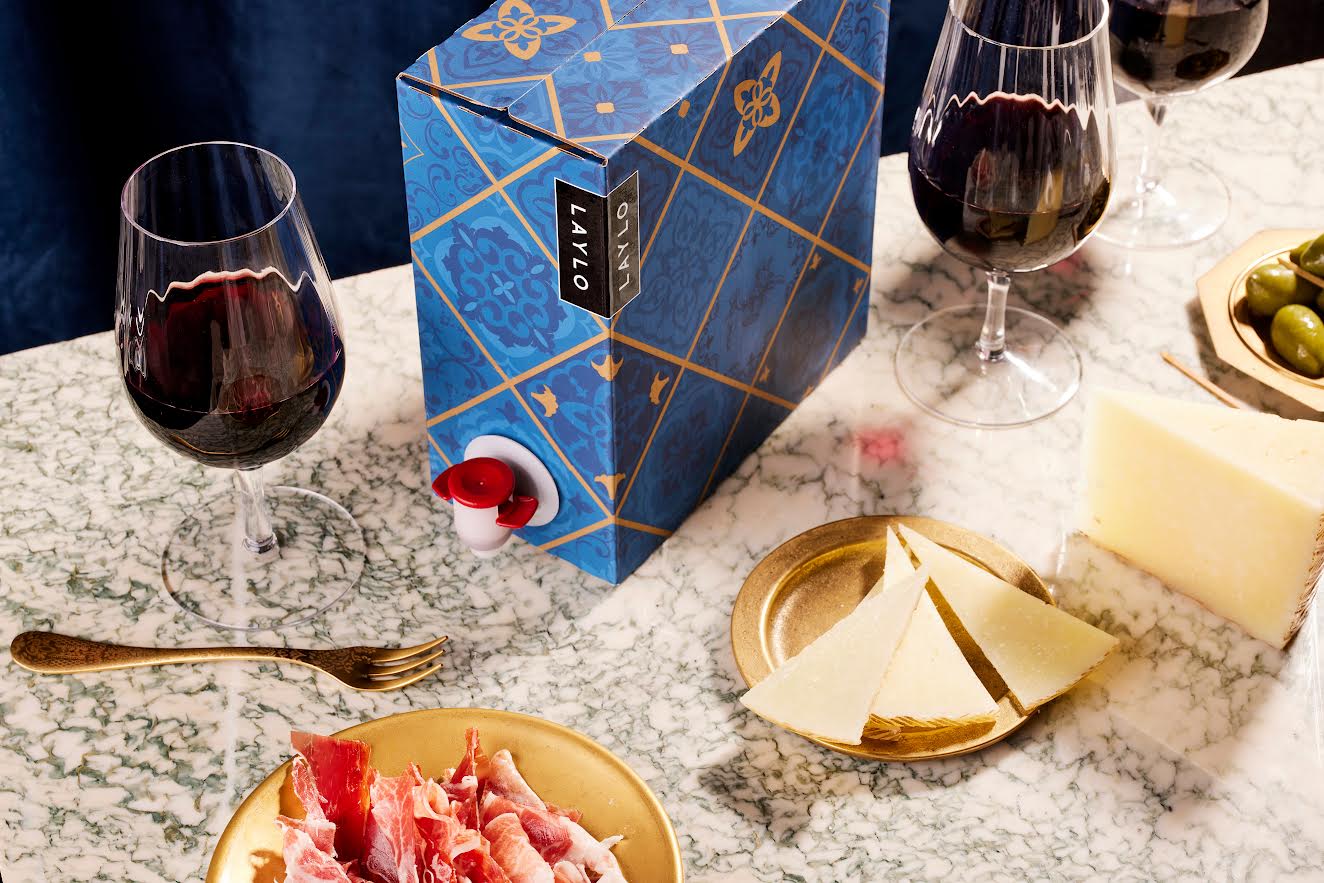 One firm believer in the box's budding potential is Laura Riches, co-founder of boxed wine company Laylo. She and business partner Laura Rosenberger began working on the premium boxed wine project in July 2020 in the midst of the pandemic.
They launched their first offering, a Tempranillo made by Spanish sisters Ruth and Ana de Andrés, in November last year. Since then, their line has expanded to include a Sauvignon Blanc, Vino Rosso Vulcanico, Pinot Blanc and a Rosé Méditerranée.
But how did the pair arrive at bag-in-box in the first place? Riches and Rosenberger met while working for online retailer Naked Wines. During the first UK national lockdown in 2020, Riches, having left the company to go freelance, began developing a business plan for a new wine brand.
"I got a text from Laura saying 'I'm working on a little side project, and would love to hear what you think'. I replied, 'absolutely. Just to check it's not the same thing, I'm looking at bag-in-box.' She was like, 'are you kidding me, I'm looking at the same thing.'
"We met up later this summer in August, and basically went through line by line our thoughts on where we'd got to, and it was just uncanny. We both happened upon this premise, which was great quality wine boxes that you would be proud to have on your countertop."
The Covid-19 pandemic, which saw the on-trade completely close its doors to be replaced by at-home drinking, spurred on the trend. Boxed wine has grown to 7% of total still wine sales in supermarkets, according to Nielsen, and has a market value of over £400m.
When London-based wine startup Nice was founded in 2019, it was to bring canned wine to the UK market.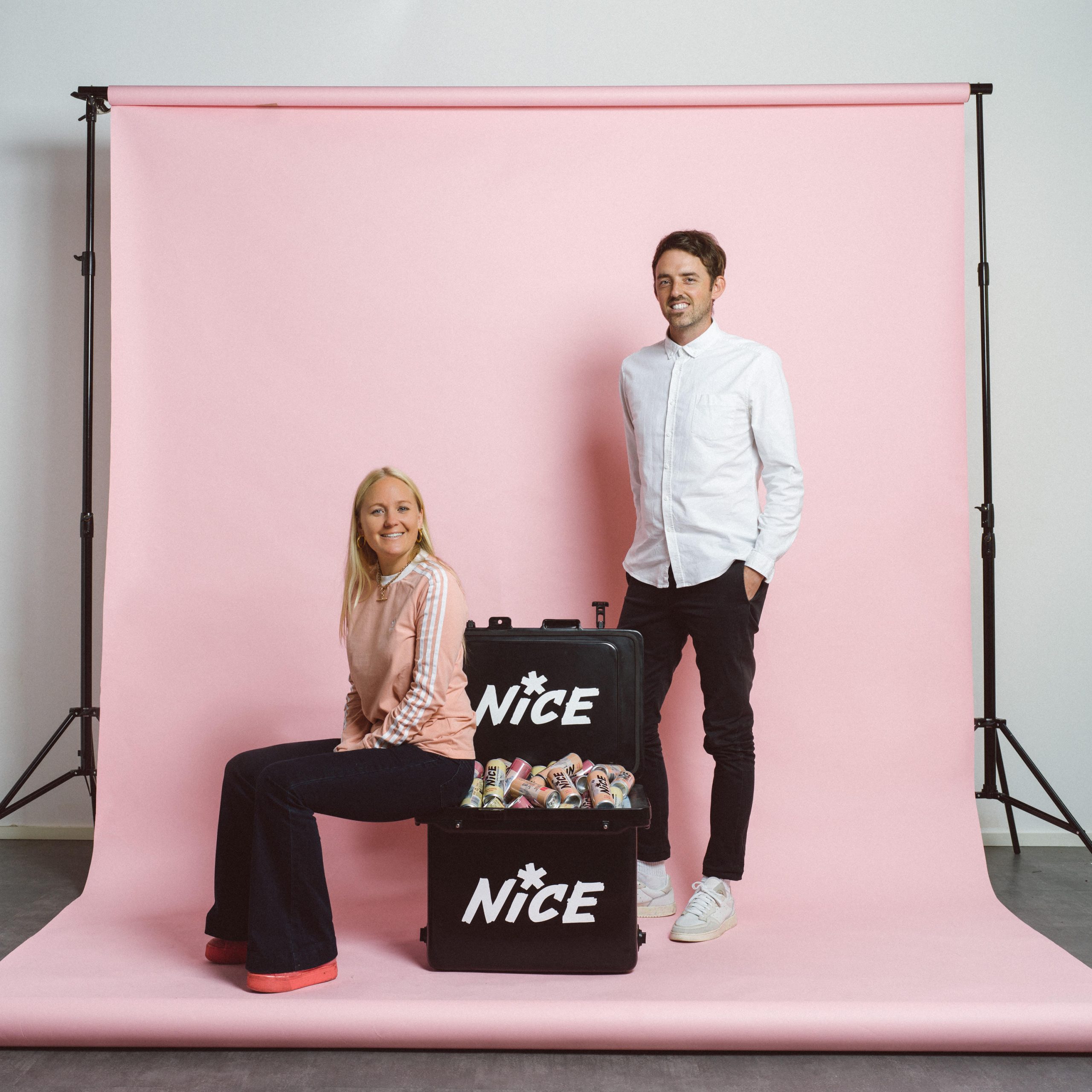 "Craft beer was leading the disruption of the fairly traditionalist beer category. The RTD sector – gin and tonic and everything else – were absolutely flying, and it just felt like there was no innovation or disruption in wine," says Jeremy May, co-founder of Nice.
May joined business partner Lucy Wright in starting up the company after she came up with the canned wine idea, hoping to innovate the category for younger drinkers. Now, the female-led startup, of which May is the only man in a team of nine, has branched out into boxes.
"During the pandemic, we suddenly started selling a hell of a lot of our cans of wine to people online to be consumed at home. We started to listen to our consumers about why it was that they were suddenly turning to cans of wine over other things. One of the responses that kept coming up over and over again was this idea of portion control and not wanting to waste," May says. "We then realised that there was this large world of boxed wine that already existed."
At present bag-in-box represents between 2-5% of the UK wine market. But in Scandinavia, where the markets are dominated by monopolies which determine the formats, it is in excess of 60% of the wine sales. In Sweden more than half of all wine sold in the monopoly shops ("Systemboalget") is sold in bag-in-box. And this format is also popular among French drinkers, where bag-in-box wines now reportedly comprise 40% of the supermarket sector.
While the UK may have been late to the game, brands like Laylo and Nice are now responding to consumer demand for wines which will last longer after being opened.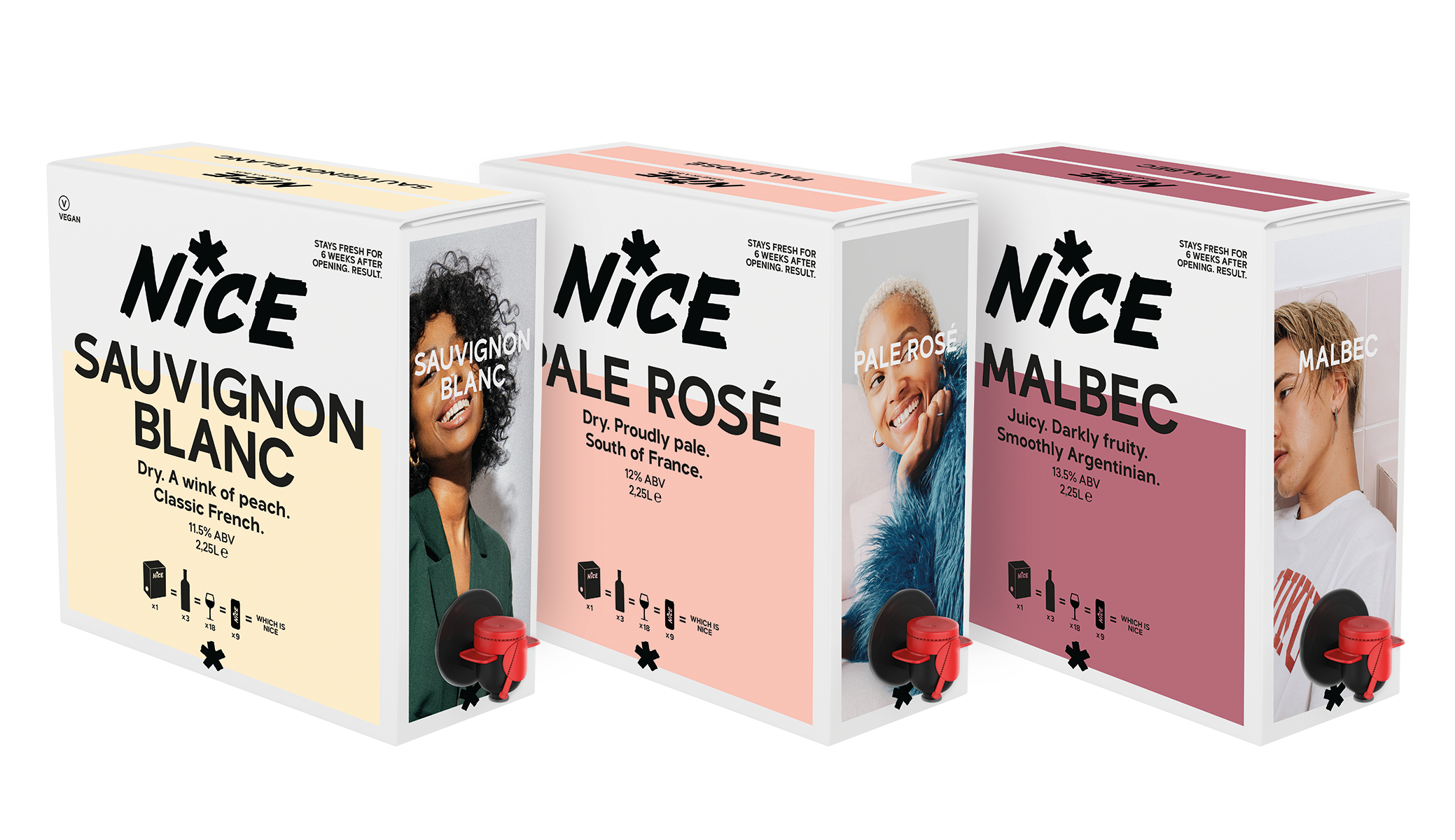 "It's a format that, honestly, I've been a bit snobby about in the past," Riches comments. But her feelings have wholly changed.
"Typically in the middle of the week you wouldn't open something special because you know you've got to commit to a bottle," she says. Boxed wine, on the other hand, can stay fresh for up to six weeks.
And with advances in technology meaning traditional aluminium-lined bags, which often led wines to oxidise, have been replaced by a malleable polymer alternative, the words 'premium' and 'boxed wine' are no longer antithetical.
There is also a sustainability argument in favour of boxing up. Up to half of a wine's carbon footprint comes from the glass bottle itself, which is heavy and harder to transport.
However, critics of the bag-in-box trend argue that bottle is always best when it comes to sustainability. Recycling glass to make new containers is a process which can go on indefinitely without loss of product integrity or quality.
Glass is also free from phthalates, Bisphenol A (BPA) or any potential hormone disruptor. It offers long shelf life as high levels of vacuum and carbonisation can be maintained over a long period of time, unaffected by temperature or light.
Despite glass's positive attributes, the packaging revolution continues to grow in the wine sector. Younger drinkers are more likely to opt into the new trend, and millennial women remain the primary target of canned and boxed products.
"If we had to create a persona of our specific target consumer, they're probably in their late 20s to early 30s, female, probably live in an urban area," says May. "If you look at the data, on the whole, there are more women drinking wine than men. It makes sense that you should assume the person consuming your media is a woman."
The canned craze is not limited to the UK. American importer Origins Organic has launched Le Petit Verre canned wines in the US, dressed up in pink and purple packaging. Made with 100% certified organic grapes from the Tupungato Valley, the brand has come out with two offerings – one malbec and one sparkling rosé – with a strong organic marketing message.
And the bag-in-box revolution expands beyond wine. UK mead-maker Gosnells has launched a boxed mulled mead in time for Christmas.
Aiming to straddle both the direct to consumer and on-trade markets, Gosnells is selling five and 10 litre boxes to drink at home and serve in pubs and bars to offer customers something festive.
The company released a canned mulled mead in 2020, but saw the box as a better fit for larger offerings.
"We did do it in cans in 2020, And we found that was really good for when everyone was in lockdown. We've done bag-in-box for mulled mead before, and you could sit it in the fridge or sit on your bench top and pour it in and go. But we wanted last year to do something a little bit more personal, because people weren't doing parties," explains Will Grubelnik, Gosnells head meaderer.
"This year we went back to bag-in-box," says Grubelnik. "Bag-in-box is good because you don't want to have the whole thing at once. You don't really have an oxygen uptake when you're pouring out, and it's just easy for benchtop use."
Ease of use and the movement towards drinking less but better are spurring the boxed wine trend to greater heights. And despite critics warning against the use of non-recyclable plastics and less sustainable packaging than the glass alternative, young consumers are being turned on to alternative materials more and more.
The national lockdowns, which forced us out of pubs and bars and back into our homes, may be over for the time being, but the bag-in-box trend continues to flourish, leaving previous connotations of 'cheap plonk' in the dust.