The Vintners' Company celebrated "UK wine talent" with an awards ceremony in London on Friday – and we bring you the winners.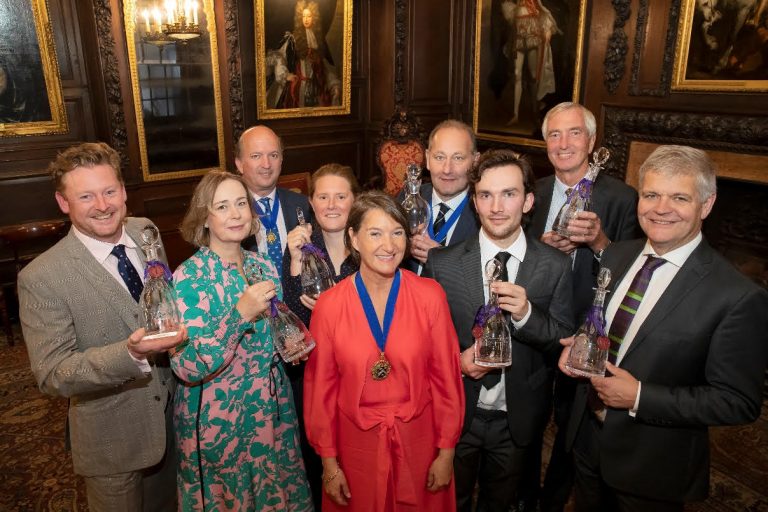 Announced at Vintners' Hall in the City of London on 17 September, the awards were established last year by The Vintner's Company "to nurture and support the enterprising individuals and companies who are bringing change, diversity and innovation to the wine industry."
Winners of the accolades have received a total of more than £12,000 of funding from the Vintners' as part of the awards, which are free to enter.
Introducing the ceremony was Ann Hill (pictured above), who is the first lady Master in the Company's 657 year history.
The list of recipients are below:
Outstanding Young Person Award
Beth Pearce MW, Lay & Wheeler
Geoffrey Roberts Awards
Ruth Spivey, Wine Consultant, Writer
Vintners UK Wine Apprentice Award
Liam Steinberg, Laneberg Wine LtdV
Vintners UK Wine Award
Peter Gladwin, WineGB, Party Ingredients Event Catering
Davies Langton Award
Kit Weaver, Quinta de la Rosa
Best Practice Award
Liberty Wines
Vintners Wine Champion Award
Melanie Jappy, TWS Creative, The Wine Show
The Drinks Trust Fundraiser Award, chosen by The Drinks Trust
Ruth Spivey