Annual trade fair The Wine & Spirits show will return to London for the first time since 2019 this year, with a packed three-day event in October.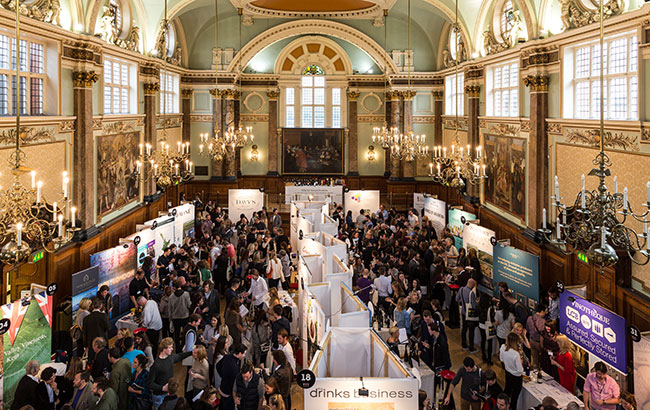 Jointly hosted by the drinks business along with our sister title The Spirits Business, The Wine & Spirits Show will be hosted at Chelsea's Old Town Hall on 15, 16 and 17 October.
Producers across wine, spirits and beer will be showcasing some of their top products across the three-day extravaganza, alongside a series of exciting masterclasses and other events.
"The Wine & Spirits Show is back on the 15th, 16th and 17th October offering an unmissable three-day programme of tasting and learning for drinks lovers," said Sophie Allan, events manager at db and SB.
"The Chelsea Old Town Hall will be divided into three halls packed with plenty of activities such as cutting-edge masterclasses, a G&T bar, wine and spirit exhibitors, new products and award-winning wines and spirits from the Global Masters competitions. We can't wait to see you there."
It promises to be a fun and stimulating three days, with consumer sessions running across all three dates. On Friday 15 October, consumers will be able to attend from 1pm-8pm.
On Saturday 16 October, ticket holders will be permitted from 1pm-7pm. The session on Sunday 17 October will run from 12.30pm to 6pm.
Those interested in attending the free trade session for drinks industry professionals can register their interest here: the drinks business.
General sale tickets are available to purchase from The Wine & Spirits Show website.