While organic certification tends to hog the headlines, there isn't a "silver bullet solution" when it comes to to sustainability, and the alternative approaches in play in Bordeaux are equally valid, according to one Master of Wine.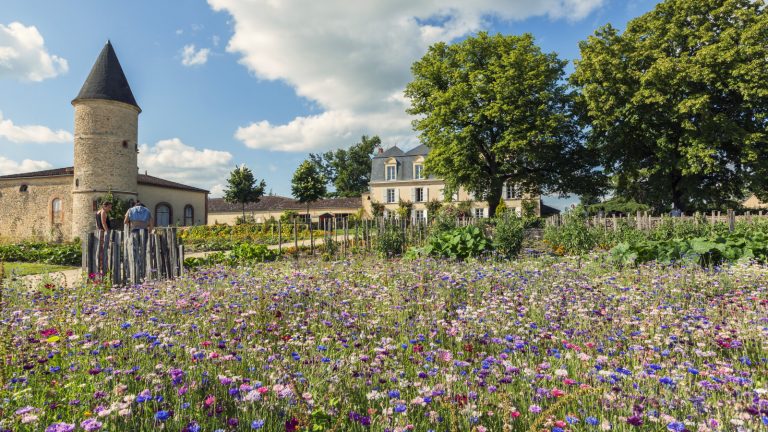 Speaking during an online seminar exploring sustainable practices in Bordeaux, Lydia Harrison MW stressed the need for producers to be able to be flexible in their approach, rather than having to conform to one set of rules.
"When it comes to sustainability, there's no silver bullet solution or approach. There's a myriad of equally valid initiatives in play in Bordeaux right now.
"What's important is that the region is working together to collectively to address climate change," she said.
Harrison did concede, however, that the multiple sustainable certifications attainable in France risked confusing consumers and diluting the message.
"A lot of consumers intertwine sustainability and organics. It's harder to convey multiple messages around being green, which is why communicating eco credentials on wine labels is so important," she said.
Bordeaux has become a benchmark for sustainable practices in France, with over 75% of the land under vine in the region boasting some form of eco certification, from HVE (environmental high value) and Demeter to Terra Vitis, according to the CIVB.
Nearly 20,000 hectares of land in the region were either certified organic or are in conversion – a 43% jump on a year ago – while there are 72 certified biodynamic estates across 1,400ha, and 2,200 certified HVE properties. Meanwhile, €400,000 is being spent annually to help reduce pesticide use.
"These figures highlight the forward progression of the sustainability movement in Bordeaux and how important it's becoming in the region. It's a long-term commitment – a lot of producers have been working sustainability for decades.
"Bordeaux can be seen as a historical and traditional region but producers are adapting, innovating, and looking at what consumers want from their wines and vineyards," Harrison said.
"A lot of people think it's hard to be organic in Bordeaux as it's a wet region. It is possible, it just takes some effort and perseverance.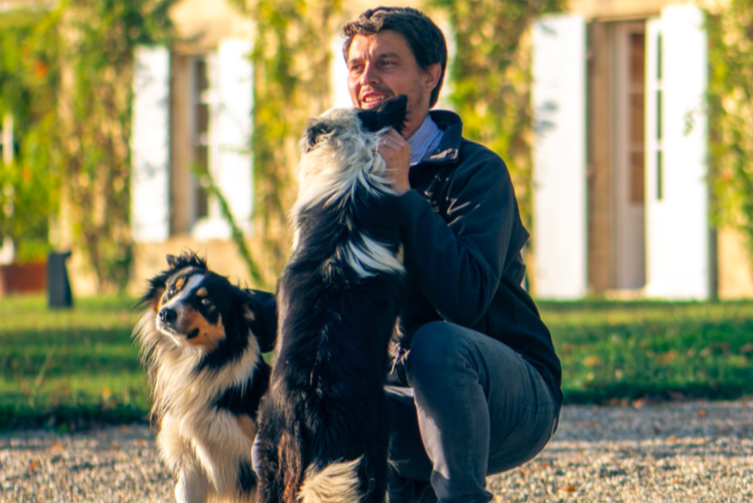 "Climate change and organics were front and centre before Covid and are still a key concern, particularly among young consumers. People are actively seeking out organic wines and sections dedicated to organic wines are popping up on restaurant lists.
"There's a lot more marketing and segmentation of organic wines, and organic is a term consumers are familiar with and is easily identifiable on labels," she added.
As to whether the likes of Cabernet Franc and Petit Verdot are set to play an increasingly important role in Bordeaux due to climate change, Harrison believes having an array of varieties at your disposal can only be a good thing.
"With climate change it's not just about global warming. There have been more incidents of frost in Bordeaux recently and the most difficult aspect of climate change is the unpredictability it brings with it.
"Rising temperatures will suit certain varieties – Malbec and Petit Verdot are late-ripening grapes that do better in warmer vintages, and Cabernet Franc is quite disease resistant. A good approach would be to have lots of varieties planted that are budding and ripening at different times as an insurance policy.
"The CIVB has responded to the challenge by allowing small percentages of non-traditional varieties like Touriga Nacional and Albariño to appear in blends.
"We're not suddenly going to see lots of 100% Touriga Nacional wines coming out of Bordeaux but producers have more tools at their disposal now, which gives them more options. Looking to the future, Malbec could provide some great blending opportunities," Harrison said.
Among the green pioneers leading the charge in Bordeaux right now are Sauternes producer Château Guiraud – the first grand cru classé estate in Bordeaux to attain organic certification – where preserving biodiversity is at the heart of its operations.
Estate manage Luc Planty has tripled the number of species at Guiraud and has planted chamomile, lovage, hyssop and horsetail to attract over 700 species of pollinators.
At Château Brown in Pessac-Léognan, Jean-Christophe Mau takes a holistic approach to sustainability, with only 55% of his estate planted with vines, leaving space for apple, cherry, pear and plum trees to flourish next to the château's apiary.
"Trees are refuges for biodiversity; they attract bees, insects and birds, and act as natural carbon traps," Mau said.
"Each year, the fauna becomes denser at Château Brown. We see roe deer, hares and wild boars, together with woodcocks and woodpeckers that all testify to the good health of the vineyard," he added.
Of the larger players in the region, Groupe Grands Chais de France equips its vineyards with their own weather stations designed to manage vine health and optimise treatments, reducing the company's IFT levels by over 34% compared to the French national average.