Tito's Handmade Vodka has launched a bottle wearing a knitted winter jumper to boost sales during the festive season in global travel retail.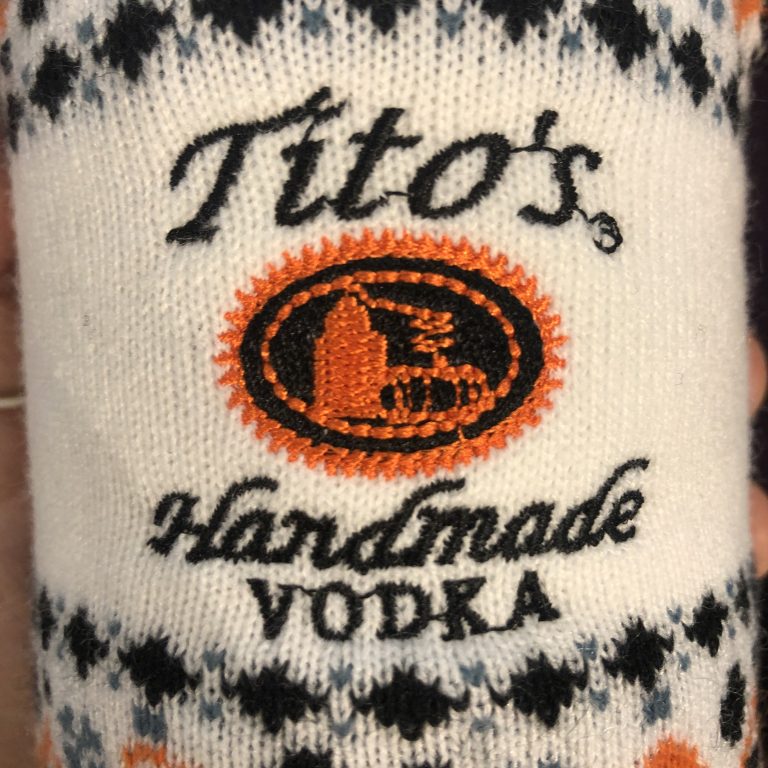 Speaking to db at the TFWA World Exhibition and Conference in Cannes, managing director international John McDonnell said: "The focus is to get everybody onboard with the ugly sweater programme for the holidays."
The new knitted sweater covered bottle, which is a travel retail exclusive, is being shown to buyers in Cannes in the brand's first year of taking a stand at the show.
"The next stage of the plan is for us to sell our smaller format bottles to airports," said McDonnell, adding: "We want more airlines. We really need to get the UK going too."
McDonnell, who says he will only refer to the new 'ugly sweater' vodka bottle as a 'jumper' when he is speaking to English consumers, hinted that he would also like to see his vodka brand "in key places" around the world "like Istanbul" and get it noticed by more people, especially on flights or while travelling.