A waitress has taken to social media to share her US$0.01 paycheck to highlight the importance of tipping culture in the United States to help those working in the hospitality industry make ends meet.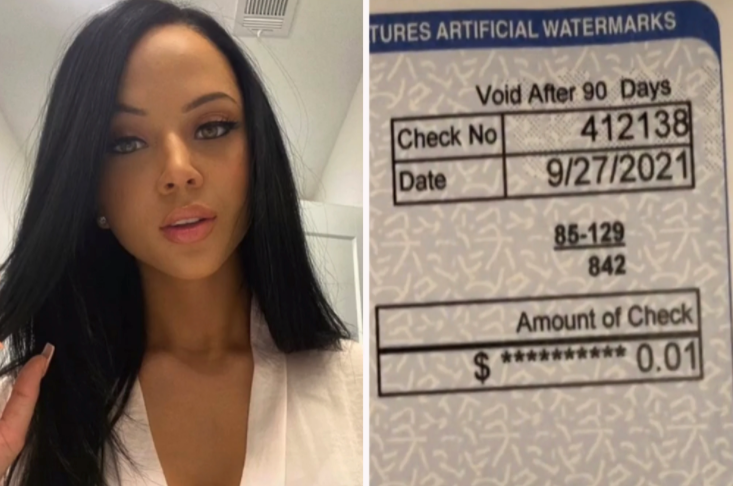 TikTok was shocked to learn that one waitress working in Nashville, Tennessee had earned just $0.01 in take-home pay after six weeks of work. The federal minimum wage for staff who receive tips is $2.13 in the United States, but in Tennessee, federal, Social Security, and Medicare taxes are also deducted from servers' earnings, which is how this waitress was left with just $0.01.
Taking to TikTok, Liny, who uses the handle @lvndsmac, captioned a video of her paycheck, "THE F**K IMA DO WITH ONE PENNY STEVEN!!!!!!!"
It was not specified how many hours she worked in the six week time frame. Regardless, it's clear that without tips, she would have been left with next to nothing.
And stunned TikTok users took to the comments to share their thoughts.
"That is sad and tips don't pay the bills." One commenter wrote, while another added, "The only reason a tipped employee gets any hourly pay is so they pay their taxes on the tips they make. Not tipping anything is theft."
However, some took a different point of view.
"I served for years. With that being said, your paycheck is 0 because you made more than your hired amount hourly for that pay period."
Read More:
A Hooters employee has sparked a debate about staff pay after she revealed how much she makes in tips on top of her US$2.13 hourly wage.