Launched in 2019, the Loved & Found range encourages consumers to experiment with unusual grape varieties. Five new wines showcase lesser known grapes from Portugal, Italy and South Africa.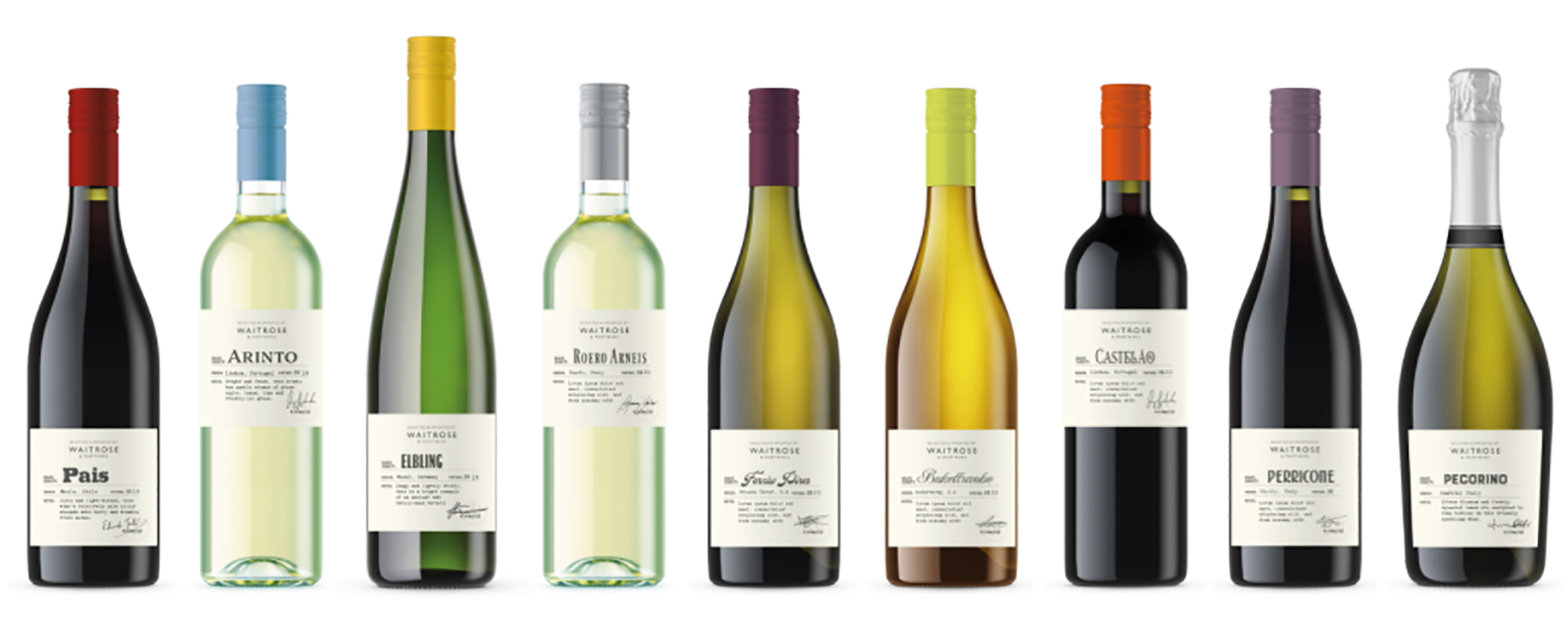 The new additions will be available in store and online via the Waitrose Cellar website.
Waitrose wine buyer Rebecca Hull MW says of the range: "We know our customers love to explore the unknown when it comes to wine and we're thrilled to be able to offer these new and exciting varieties from a range of winemakers.
"We've looked for diversity of flavour, something truly different but eminently approachable and delicious. It was also important to us that the wines are all under £10 and offer great value to customers. These are the wines that we believe have the potential to be the popular varieties of the future."
The five brand new varieties being added to the range are:
Waitrose Loved & Found Bukettraube, South Africa £8.99
Waitrose Loved & Found Castelao, Portugal £6.99
Waitrose Loved & Found Fernao Pires, South Africa £6.99
Waitrose Loved & Found Roero Arneis, Italy £7.99
Waitrose Loved & Found Perricone, Italy £7.99
The five new wines will replace four of the range's originals. The original wines which will remain in the range include:
Waitrose Loved and Found Ebling, Germany £6.99
Waitrose Loved and Found Petit Manseng, Jurancon, France £9.99
Waitrose Loved and Found Marselan, Rhône, France £6.99
Waitrose Loved and Found Pais, Chile £7.99
Waitrose Loved and Found Pecorino, Italy £8.99
Southern Italian and Sicilian reds are currently in strong growth for Waitrose, leading the supermarket chain to add the Perricone to its range.
The Bukettraube 2020 new to Loved & Found is also part of the Waitrose Foundation range, where profits support environmental and community projects in South Africa. The Waitrose Foundation range was set up in 2005.
Earlier this year, Waitrose brought out its very own at home cocktail kit, for customers looking to bring some sparkle to an evening in. Read more on that here.