Whether frozen or on the rocks, rum cocktails are often considered synonymous with tropical vacations. But as much as we love sipping Daiquiris and Coladas poolside, VinePair believes that rum is a multifaceted spirit that should be enjoyed year-round. From creamy Coquito to a minty Mojito, there's a rum-based cocktail for every season, and a bunch that pair as well with cozy dinner parties and autumnal happy hours as they do with sunbathing.
That's why we've compiled a list of the 25 best and most popular rum cocktail recipes. So, if you're looking to expand your rum repertoire, look no further.
The Daiquiri
Don't Miss A Drop
Get the latest in beer, wine, and cocktail culture sent straight to your inbox.
Easy to make and easier to love, the Daiquiri is the top-selling rum cocktail across the globe. Though many imbibers think of the sweet frozen cocktails from their beach vacations of yesteryear, the Daiquiri is actually a simple and tart drink that's far from saccharine. To make one, combine white rum, lime juice, and simple syrup in a shaker, and strain over ice. Garnish with a lime wedge and enjoy any time of year.
The Mai Tai
Perhaps the most essential and well-known tiki bar staple, the Mai Tai was created by tiki legend Trader Vic. It's made with blended rum, lime juice, orgeat syrup, and orange liqueur, shaken together with ice. Serve it in a double rocks glass complete with crushed ice and a mint sprig.
The Piña Colada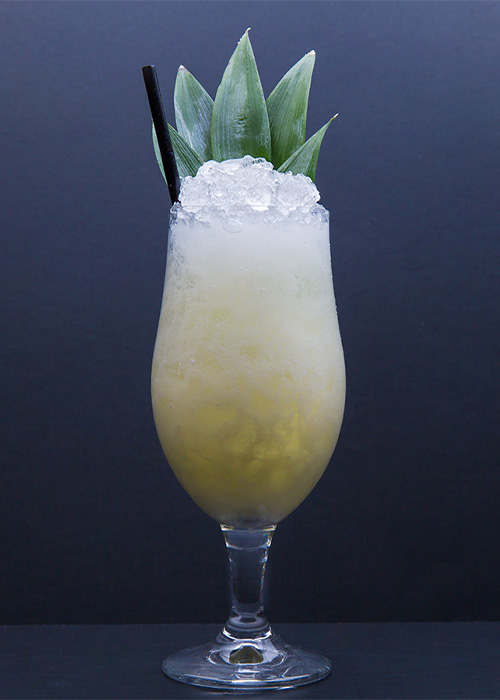 If you like Piña Coladas, you're in good company. The cocktail ranks in the world's 50 most popular cocktails and is an ever-so-sippable combination of white rum, coconut cream, and pineapple juice. It's often served frozen, but it's also tasty shaken and served on the rocks in a Hurricane glass. Garnish with pineapple leaves and a slice of pineapple before enjoying.
Dark 'n' Stormy
With only two ingredients, the Dark 'n' Stormy, initially invented by 1920s sailors, is a hard cocktail to mess up, making it a great anytime, anyplace concoction. Simply add ginger beer to a highball glass with ice and float Goslings rum — the brand has actually trademarked the drink — on top. Garnish with a lime wedge and take to the high seas.
The Jungle Bird
The story goes that the Jungle Bird was originally crafted in Kuala Lumpur in 1978. The classic tiki drink is made with rum, Campari, lime juice, simple syrup, and pineapple juice. It's best served in a Highball glass with ice and a pineapple wedge garnish. One sip and you'll be transported to your favorite beach bar.
The Coquito
This hearty and frothy cocktail is a wintertime favorite in Puerto Rico. An ideal concoction for lovers of eggnog Brandy Alexanders, this batchable cocktail is perfect for serving at holiday gatherings. Combining silver rum with coconut cream, cream of coconut, evaporated milk, and sweetened condensed milk, Coquitos are blended and then shaken with a tequila wash before serving. With a sprinkle of nutmeg on top, the drink is luscious, comforting, and carries just a hint of spice, ideal for seasonal sipping.
El Floridita (Hemingway Daiquiri)
This riff on the classic Daiquiri was a favorite of writer Ernest Hemingway, who often ordered it at the Floridita bar in Havana. Sticking true to the classic's simple build, the Hemingway Daiquiri is still made with white rum and lime juice, but rather than simple syrup, this variation calls for Maraschino to provide sweetness.
The Painkiller
This boozy cocktail is sure to rid you of bad moods and cocktail boredom. In what's essentially a stronger version of the Piña Colada, the Painkiller combines rum, pineapple juice, orange juice, and cream of coconut. Serve in the cocktail glass of your choice and garnish with a sprinkle of nutmeg, pineapple leaves, and an orange wedge. Pro tip: If you see #2, #3, or #4 next to this cocktail's name on a menu, those numbers indicate the number of ounces of rum the drink contains.
The Mojito
This Cuban concoction was another favorite of Hemingway's, and really, who could blame him? The cocktail saw an enormous spike in popularity in the early 2000s and remains a fan favorite, ranking as one of the most popular cocktails in the world — much to bartenders' chagrin. To make one, muddle about 10 mint leaves in a glass (hence the notoriety behind the stick), then top with white rum, lime juice, and simple syrup. Add lots of crushed ice and garnish with a fresh mint sprig for good measure.
The Easy Eggnog Punch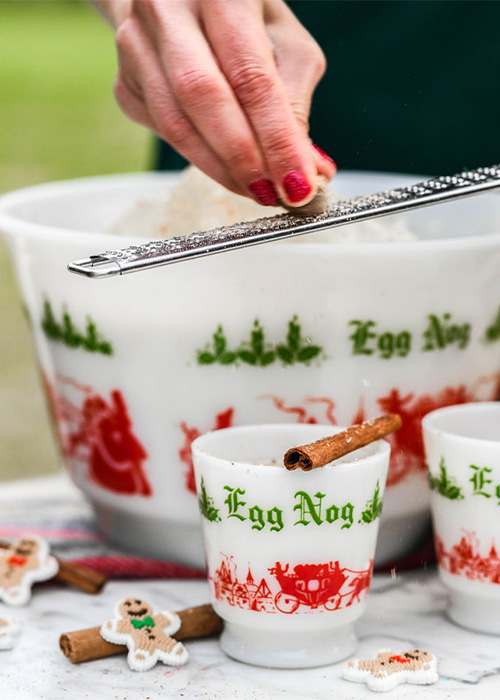 While eggnog can technically be spiked with any booze, the VinePair team is partial to rum. For this crazy-simple, large-format recipe perfect for holiday batching, add homemade or store-bought eggnog to a punch bowl with rum and serve to all your thirstiest party guests.
The Zombie
Created in 1934 at Donn Beach's Don the Beachcomber restaurant in Hollywood, Calif., the Zombie was meant to revive a hung over customer, though it allegedly left him feeling like a zombie instead — likely thanks to the five different types of spirits used for this cocktail's base. To make your own, combine light and dark rum, apricot brandy, and falernum liqueur with freshly squeezed lime juice, pineapple juice, and grenadine in a cocktail shaker. Shake, strain into a Collins glass, and add an overproof rum float for good measure.
The Rum Sour
If decadent pineapple upside-down cake is your go-to dessert, you may meet your new favorite cocktail in the form of the Rum Sour. A wonderful combination of golden rum, fresh lemon juice, simple syrup, and an egg white, the Rum Sour is creamy, smooth, and undeniably delicious.
The Hurricane
First mixed during Prohibition, the Hurricane has withstood the test of time and cemented itself as a beloved New Orleans staple. The cocktail — a mixture of light and dark rums, orange, passion fruit, lime juice, and grenadine — gets its name from the password for entry to the bar where it was first created: "Storm's brewin'." To embrace the storm for yourself, add all ingredients to a cocktail shaker and strain into a glass with fresh ice before garnishing with an orange and a cherry.
The Cuba Libre
The story goes that the Cuba Libre was named when a U.S. army captain stationed in Havana during the Spanish-American war toasted to Cuba's freedom, Cuba Libre, with the drink in his hand. Though the Cuba Libre has a very similar spec to a simple rum and Coke, the addition of punchy lime wedges sets this cocktail apart from the dive bar classic.
The Test Pilot
Just like the Zombie, the Test Pilot was created at the now closed California restaurant and bar Don the Beachcomber by tiki legend Donn Beach. The cocktail — which gets its name from the aviation boom in the '30s and '40s — combines two types of rum, Cointreau, and velvet falernum for a boozy base that's accentuated by lime juice and Angostura bitters. Also included in the build is six drops of Pernod Pastis, a liqueur ripe with notes of licorice and anise. Pastis was subbed in for absinthe as the "green fairy" was banned in the U.S. at the time, though the green liqueur makes a great modern alternative.
The Fog Cutter
Though the term "fog cutter" was used in the 1840s to describe drinks that could "cut through the morning fog" and wake you up, this cocktail — considered by some to be the Long Island Iced Tea of tiki drinks — could very likely knock you back out. While there aren't any certifiable specs for the recipe, VinePair developed this version in conjunction with tiki aficionado Brian Miller. It  calls for a whopping four spirits, an abundance of juice, orgeat, and cane syrup. When garnished with a dash of Angostura bitters and a mint sprig, the resulting cocktail is certainly a booze bomb, but its luscious sweetness and refreshing brightness keep the fog at bay.
The Miami Vice
When it comes to the Miami Vice — a brain-freezing combo of a Piña Colada and a Strawberry Daiquiri — more is definitely more. While the origins of the cocktail are unknown, it's said to have risen to prominence after the 1987 U.S. Open, where it appeared on a concessions menu. Today, the cocktail is a certified beach bar staple. With lime juice, cream of coconut, pineapple juice, and strawberries all blending together, the concoction is half sweet, half tart, and entirely delicious.
The Kingston Negroni
There is no denying the dominance of the Negroni: For the second year in a row, the cocktail ranked as the top cocktail in the world in 2023. In this Negroni variation, gin is swapped out for Jamaican rum, which brings a layer of spice and sweetness to the traditionally bitter cocktail. First debuted at NYC's Death & Co. in 2010, the riff was an immediate success, wowing guests with its unexpected hogo funk.
The Air Mail
One could easily consider the Air Mail to be a marriage between the Daiquiri and the French 75. The cocktail, which was created in the 1930s, combines gold rum, lime juice, and honey syrup with a top-off of Champagne or sparkling wine. While the bubbly build doesn't necessarily have to be served in a Champagne flute, it does add a festive tilt — just be sure to garnish with a lime before taking flight.
Ti' Punch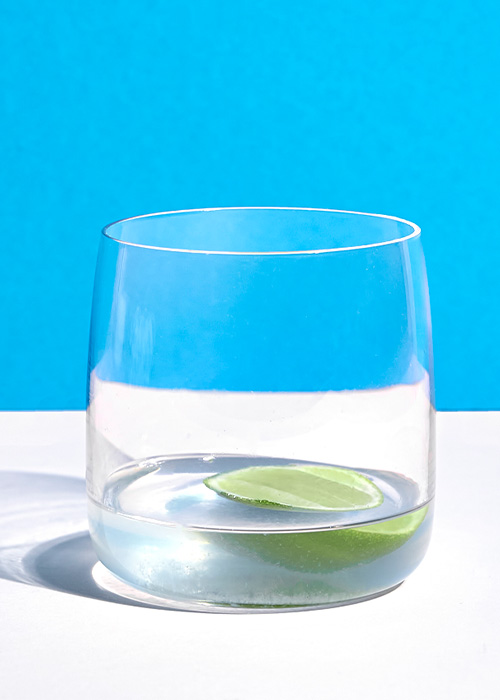 Ti' Punch, which literally means "small punch" in Creole, originated sometime in the late 1800s in Martinique, and employs just three elements in its build. Despite its simplicity, the petite drink shouldn't be underestimated: Its 2 ounces of rhum agricole and just a teaspoon of cane sugar pack quite the… well, punch. Served with a lime coin, the petite drink is grassy and just sweet enough.
The Old Cuban
The Old Cuban is another play on the French 75, but this one invokes the sessionable flavors of a Mojito. Created by Audrey Saunders for NYC's Bemelmans Bar, the Old Cuban is something of a modern classic made from a refreshing medley of aged dark rum, lime juice, mint leaves, and simple syrup. Angostura bitters and a splash of Champagne polish it off and offer the build an herbal, bubbly finish.
The Planter's Punch
As far as tiki cocktails are concerned, the punch category often reigns supreme, with its history dating as far back as 1694. Considered to be the unofficial cocktail of Jamaica, the Planter's Punch follows the classic "one of sour, two of sweet, three of strong, four of weak punch build. In this version, lime juice serves as the sour, velvet falernum as the sweet and the strong (accompanied by dark Jamaican rum), and club soda as the weak rounding out the cocktail. The resulting drink is bright, vivacious, and can be enjoyed year-round.
Three Dots and a Dash
Another tiki classic from Donn Beach is the Three Dots and a Dash, named for the morse code spelling of "V" for victory. Beach, who served in the American Air Force in the '40s, created the cocktail as an homage to his time in the military, boozing things up with five different spirits. The base is teeming with notes of gingerbread, nutmeg, and baking spices, which are then brightened by fresh orange juice, lime juice, and honey syrup. Be sure to garnish with three maraschino cherries and a pineapple frond for three dots and a dash.
The Queen's Park Swizzle
The Queen's Park Swizzle originated in the 1920s at the Queen's Park Hotel in Trinidad, a local watering hole for American drinkers during Prohibition. The cocktail could be considered the love child of a Daiquiri and Mojito, and was once described as "the most delightful form of anesthesia given out today" by Trader Vic in 1946. To nail the technique, muddle mint and simple syrup together before adding rum and lime juice. Then, "swizzle" the cocktail by inserting a swizzle stick and rubbing it between your hands until the glass is frosted. Dash some Angostura on top, and the drink will take on its signature and seductive multilayered look.
The Missionary's Downfall
While there is some debate about the story behind this cocktail's name, it is another confirmed creation of Don the Beachcomber. The slushy green cocktail employs white rum and peach brandy as its base, which is sweetened with honey syrup and balanced with lime juice. 12 mint sprigs and a handful of pineapple chunks boost the drink's vibrancy and add a layer of complexity.