Newly-released video has shown the moment that a bartender reportedly saved a choking server's life by performing the Heimlich manoeuvre to dislodge a chicken sandwich from his throat.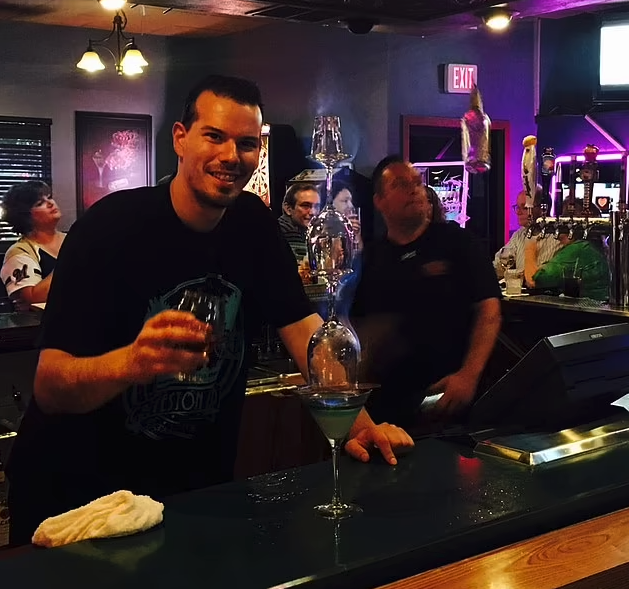 According to The Daily Mail, 33-year-old Joseph Reinhart was making a cocktail pitcher when he noticed a 22-year-old sever named Ashton choking on a "large piece of chicken sandwich" at Daly's Bar and Grill in Sun Prairie, Wisconsin back in August.
Ashton, who did not wish to reveal his full name, gestured to Reinhart to help him, and the bartender immediately sprang into action – performing the Heimlich manoeuvre on his work colleague despite having no prior training in the matter, per The Daily Mail.
"I never took any classes," he told DailyMail.com. "You don't have a whole lot of time to think. I had a high sense of anxiety of not knowing what happened and having to do something you've never done."
Reinhart told the publication he went "into adrenaline mode", though his swift actions worked in the end, as he eventually managed to dislodge the food from Ashton's throat.
You can view the dramatic video yourself here.
Ashton has made a full recovery, it is reported, despite being in clear distress following the dramatic incident.
It's no secret that bartenders are often forced to contend with a great deal while at work. Recently, Kayla Governor, a bartender at a Buffalo Wild Wings location in the US, secretly filmed a customer harassing her and posted the footage online. You can read more here.