Brexit and global freight issues have tripled costs and will lead to wine price hikes, while delays in shipping and deliveries leave no end in sight for drinks stock shortages.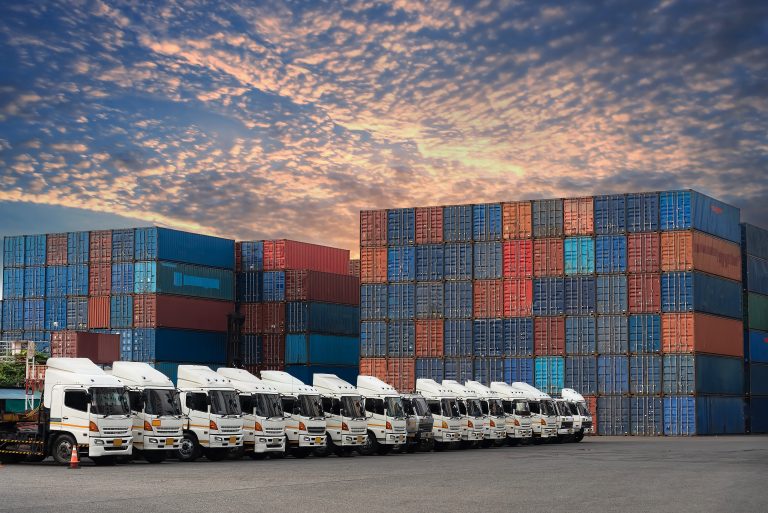 Freight costs had tripled in line with increased demand while Brexit had introduced extra paperwork at ports meaning that delivery drivers were avoiding certain jobs – all of it culminating in the perfect storm for the drinks and hospitality sector.
Speaking exclusively to db, Accolade Wines senior regional manager EMEA Jeff Bond said: "There is only so far that you can all absorb the cost-impact of Brexit and the cost impacts of global freight. It is now three times more expensive to get freight than it was a year and a half ago."
David Stöppler spokesperson international freight, transport and supply chain service Deutsche Post DHL Group told db: "Global demand for freight capacity is higher than the available capacity currently and with that freight rates are increasing as well. Of course, this does have an impact on the wine and spirits logistics, too. In a way this is a result of the Covid-19 pandemic and the several lockdowns in many countries and regions".
According to Stöppler, schedule reliability on ocean freight from February 2020 to August 2021 "went down from around 70% to under 20% on average. Hence, one can clearly state that schedule reliability is very poor at the moment" and "wine and spirits importers and exporters need to take any available slots they can get," he warned, adding that "the development is not in favour of the drinks industry at the moment".
Bond lamented: "It's difficult right now. Brexit hasn't helped. Plus with global logistics on top of that, it's just difficult getting stock anywhere, but the main problem is getting freight companies to even pick our stuff up because a lot of it would get collected or delivered to and from local ports and they would deal with logistics from there. But now, even though we might have 15 deliveries booked in, we might still have 10 drivers who don't turn up. They don't show because they don't want to take split pallets, or they don't want to take split loads on one container because of all the paperwork they have to do once they get across the water. It's been a bit challenging."
However, despite the challenges, Bond said that what was key here was transparency with both the industry as well as the end customer – the consumer and revealed that once people understand the problem then they are much more likely to become more flexible with their demands.
"At some point, we have got to pass the costs on – however we have to do it," Bond warned, but explained that "We have found that a lot of people we have spoken to do know. Our customers recognise what's going on and so this means they are not as resistant to price increases. I do also think consumers understand that it is more difficult to move things around and the costs that come with that," but insisted that the drinks industry needs to "have really honest conversations with customers" and encourage them to "buy bigger containers and to understand that it might take a lot longer to get stuff out".
Also highlighting that it would be helpful if there was better understanding all round. "Everyone has been facing the same issues – it isn't just us as a wine company – it's anyone taking anything any distance is struggling with coping with the logistics," he said.
As for the end-consumer, he indicated that it would take a lot longer for the general public to wake up to the situation and explained: "People kind of get it, but I don't think they have actually felt the issue yet. There may be empty shelves but many of them don't know why. If it gets to a point where their staple goods are off the shelf and it becomes frustrating and they can't get them anymore then it is only then that I think people will really begin to sit up and start to realise the impact of all of this."
Stöppler reminded that the drinks and hospitality industry would also benefit from a little knowledge of the situation going on behind the scenes and explained that there are elements of the understandable knock-on effect of the global pandemic and how it has affected people's yearning for items from overseas.
"People travel much less than before. As a consequence people are spending much more money on buying goods. And goods need to be transported. Hence the international supply chains are coming under pressure as demand and volumes are extremely high," he explained.
Stöppler went on to highlight how "the matter was even boosted by several incidents in the global supply chains, like the Suez Canal blockade, long waiting times at the borders to the UK after the Brexit, driver shortages due to lockdowns and massive truck and container shortages in nearly all tradelanes," but insisted that Deutsche Post DHL Group is "supporting customers with solutions and alternatives such as re-routing, multimodal transport solutions where it's suitable". However, he warned that people should "not expect the global shipping industry to calm down within the coming months" highlighting that businesses affected by supply chain issues that are absorbing costs and experiencing out-of-stock items already need to manage their expectations for when normality will resume. As, currently, there is no end in sight.