Last week, mustard brand Grey Poupon announced the launch of its very own mustard seed-infused wine. Just one day later, every bottle had been sold.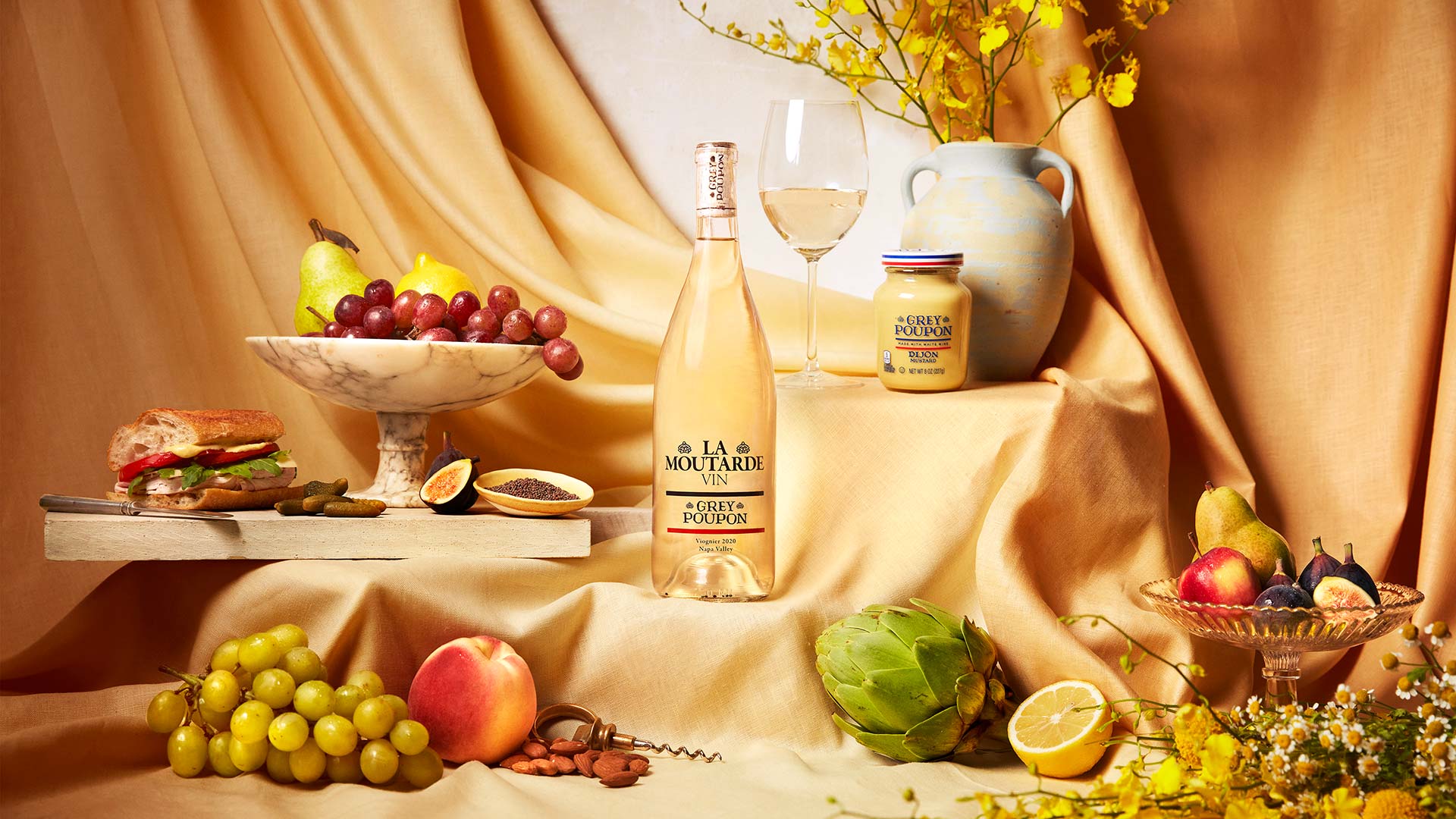 As we reported last week, Grey Poupon, a division of the Kraft Heinz Company, launched its first, and possibly only, table wine – Grey Poupon "La Moutarde Vin" Napa Valley Viognier 2020. It's made from wine infused with mustard seed and has 13.7% ABV.
"Grey Poupon has been crafted with the French-style recipe for over two centuries, so entering the wine space was an exciting new endeavor," brand manager Danielle Coopersmith said of the launch. "When we first began development of La Moutarde Vin, we wanted to create a limited-edition white wine to celebrate the white wine used in our one-of-a kind Dijon recipe – in contrast to the majority of Dijon mustards that use vinegar."
However, if you actually wanted to get your hands on a bottle then you're bang out of luck.
That's because, somewhat improbably, every bottle in the limited release had sold out within just one day.
In an update posted to their Instagram page, Grey Poupon wrote: "We are officially sold out! Turns out everyone wanted a taste during their lunch break."
We tasted the wine ahead of its launch, and Roger Morris had the following to say in his column for db from the United States:
"The wine is well structured and well-made, and it is doubtful that anyone would taste the influence of the mustard infusion (there are no actual seeds in it) had they not known about it in advance. It does have a light savoury spiciness which goes well with the more-rounded, less floral and very dry Viognier flavours. It seems like the wine would make a fine match with most poultry dishes."