Truly remarkable footage shows the moment a woman catches a foul ball at a baseball game inside her prosthetic leg, after first sinking five beers.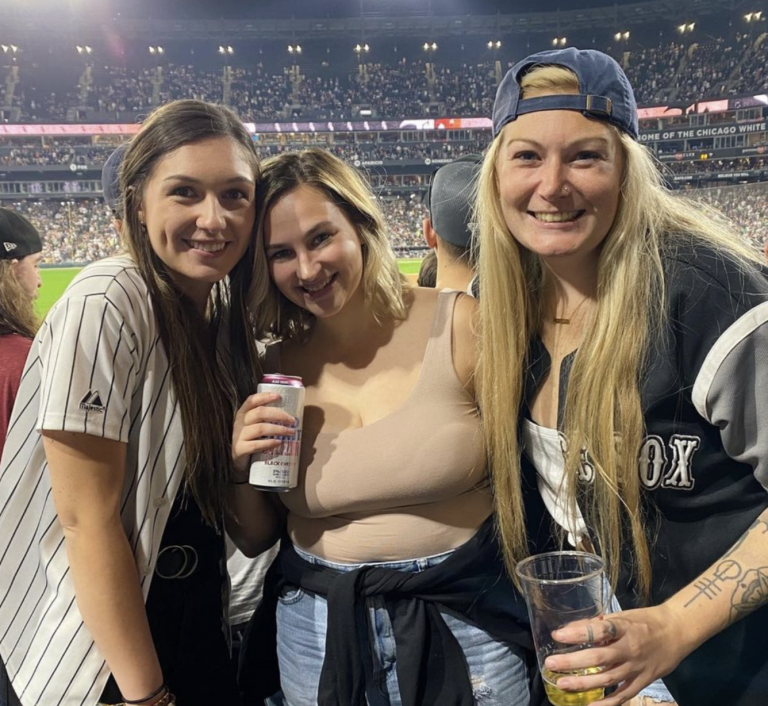 Shannon Frendreis has surely just taken the crown for most outrageously impressive foul ball catch of the year, after she removed her prosthetic leg to catch a foul ball during a Chicago White Sox game.
When the foul ball soars towards Frendreis and her friends, instead of panicking or even making a regular grab for the catch, Frendreis took off her prosthetic limb and snagged the ball inside it, despite being "five beers in" by that point.
File this under 'coolest things you've ever seen', because luckily for us all, there's even a video of the remarkable moment.
"Five beers in, and taking my leg off to catch a ball seemed like a great idea." The video is captioned.
And it's fair to say commenters were blown away by the catch.
"What's it like to be the coolest person at a baseball game?" One TikTok user asked, to which she replied "It's hard work".
"This is the best thing I've seen all day for sure," another commenter wrote.
"Let's talk about how you're standing on one leg, five beers deep, catching a ball with your other leg! High five sis!" A third enthused TikTok user added.
The video has thus far amassed more than three million views on TikTok.
Earlier this year, we brought you another remarkable foul ball catch, after a man snagged the catch while holding both his baby and a beer. We don't recommend anyone else tries it, though.