Taylor's, one of the world's oldest Port houses established in 1692, has launched the third in its collection of historical bottles.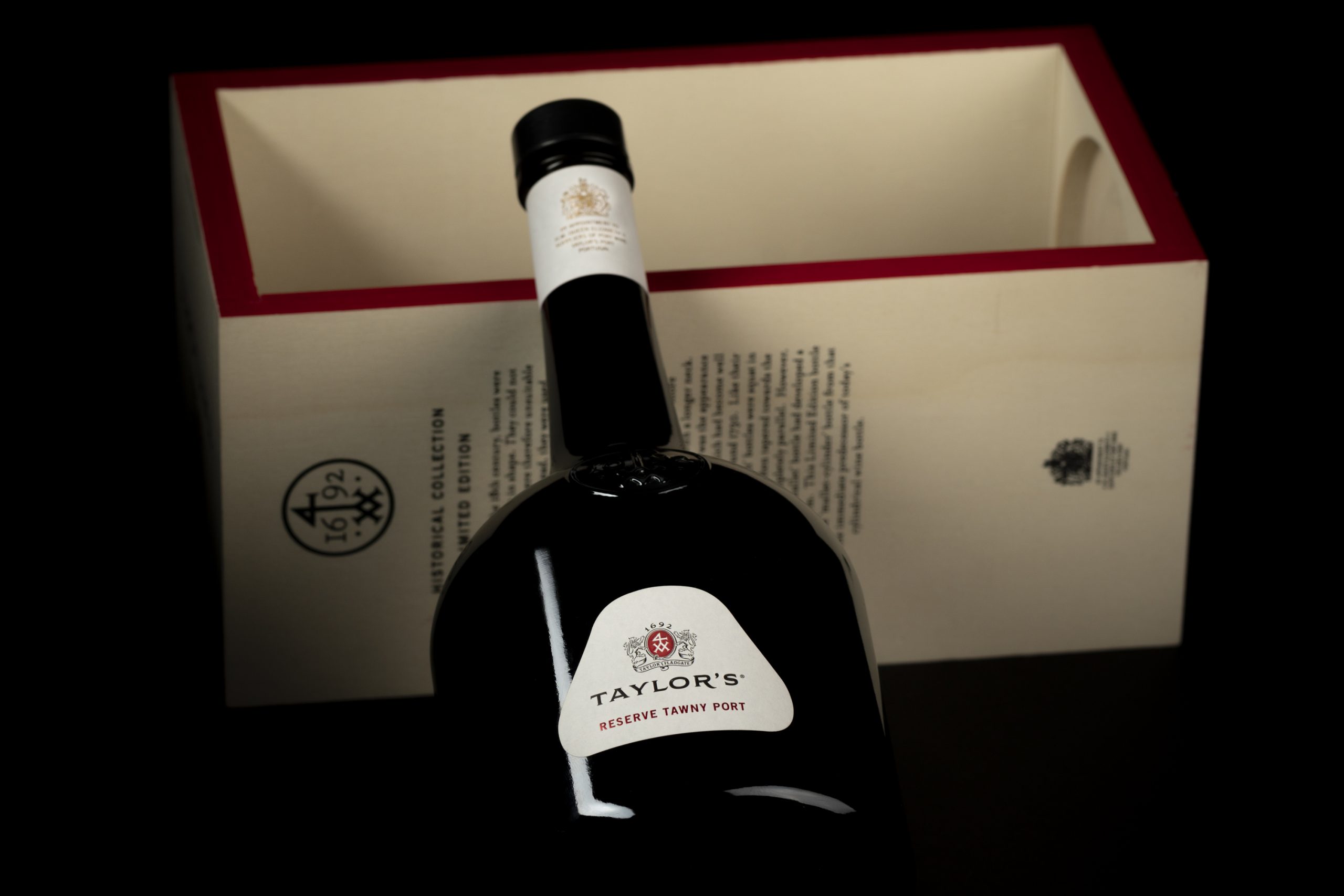 The new collectable bottle is inspired by the 'mallet-cylinder', well established in England by 1750.
Specially selected Port wines from Taylor's Tawny reserves were used for the blend of this limited edition.
Taylor's Managing Director, Adrian Bridge, announced: "The success of the earlier Taylor's Historic Limited Editions, led us to launch the third in this collection of historical bottles. These editions pay tribute to the long and rich history of Port, as well as continuing our long-standing tradition of innovation. Presented in bespoke, collectable bottles in wooden boxes, these limited editions are designed to appeal to both existing and new Port consumers and collectors."
"The elegant and historical presentation make it the gift anyone would like to receive," he added.
According to its producers, on the nose coffee, butterscotch and dried fruit, are met with notes of plum and raisin. On the palate it is round and dense, with a smooth silky texture, which combines with luscious toffee and preserved fruit flavours which continue into the long, warming finish.
David Guimaraens, Taylor's winemaker, commented: "This blend displays the richness and depth of flavour characteristic of Taylor's unique style, as well as a very long and distinctive finish."
The limited edition comes in contemporary packaging, and the bottle in engraved with the distinctive "4XX" symbol used by Taylor's. The symbol itself appeared on the earliest known bottle bearing a commercial trademark and came into use following the company's foundation in 1692.
The new Taylor's Historical Collection III 75 cl is now available from leading wine merchants with the recommended retail price £30.