Hong Kong's Yuedo Brewery proves that the Chinese city can produce sake rice on a par with Japanese standards, and will release its first home-grown sake this season.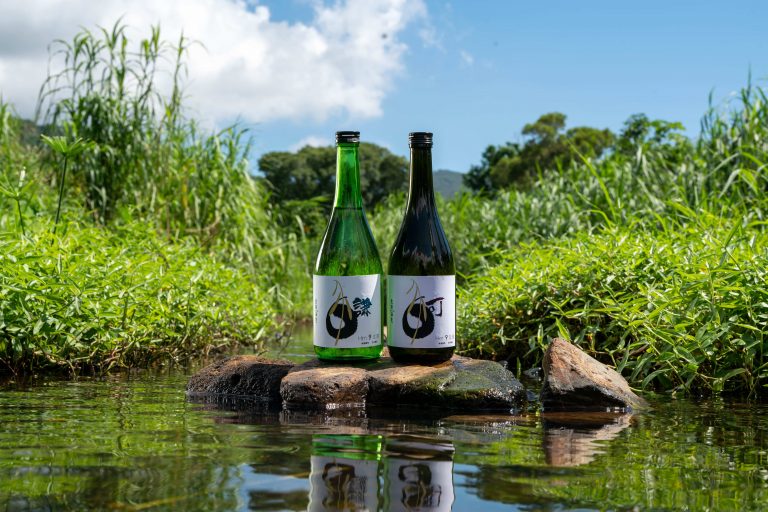 Hong Kong Yuedo Brewery is not just in the business of brewing, it is also a creative agency dedicated to innovative local agricultural projects, some of which are used for making liquor products.
"We started studying farming in Hong Kong four years ago and discovered that the local terroir is actually very interesting. We were introduced to a method called 'symbiosis of fish and crops', in which the fish are present in the cycle to produce organic nutrients and support the growth of crops. We believed this method could fit in Hong Kong very well," said Tom Lo, founder of Hong Kong Yuedo Brewery.
The system is now implemented in an area spanning more than 20,000 sq. ft. in Tai Mo Shan located in the north of Hong Kong.
The first project that Lo and his team worked on was growing Japanese winemaking rice, which Lo supplied to sake maker Hana no Mai, one of the oldest and most established breweries in Hamamatsu, Japan.
"It's a trend for sake breweries to go after low rice polishing ratio (RPR) to showcase their sake making technique. However, when it comes to our sake, we tend not to specify the RPR as after all we want to let the rice quality speak for itself. Also, we want to infuse Kinam – a precious agarwood which Hong Kong was once famous for exporting – into the sake to revive the 'ancient flavour' of our city.'
The end product comes in two expressions: a Honjozo sake named Him and a Junmai sake named Her.
Him displays a bold, structured profile with rich fragrance, while Her is soft and elegant with floral notes. Both sakes embody a subtle agarwood scent, which required rounds of trials before finding the best concentration to work with the sake.
"A lot of sommeliers try our sakes and think our products display a purity with high food pairing potential. We are thrilled to learn about the comments as it implies that we can produce quality Yamada Nishiki rice that is on par with the Japanese standard, in Hong Kong."
Lo added "Essentially, the idea is to demonstrate Hong Kong agricultural produce are also capable of creating quality liquor."
The first batch of Shenqing is produced in limited edition of 500 each, priced HK$480 for each bottle (720ml).